Morning Coffee: Tuesday – October 15
New Track Visit / NOLA Rocks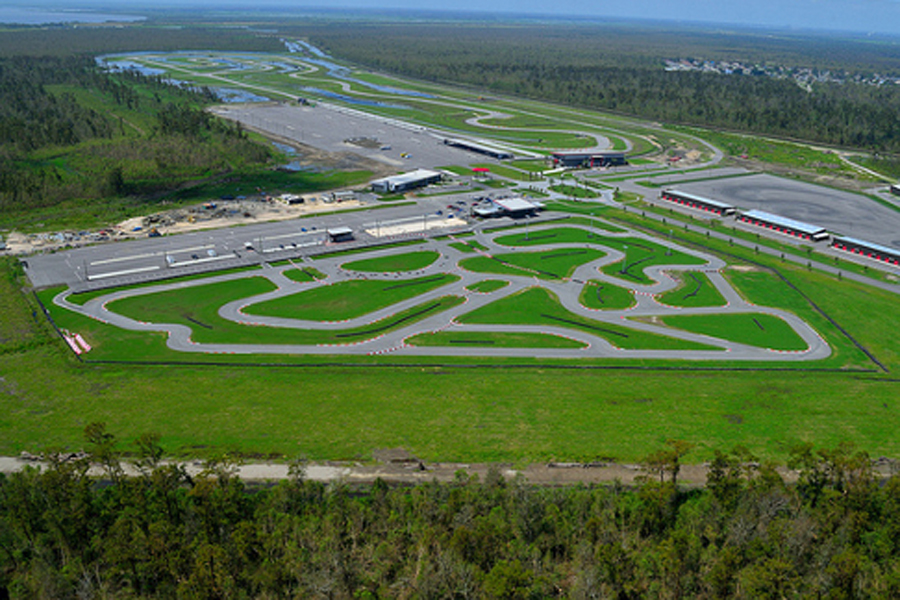 EKN Editor-in-Chief Rob Howden's first visit to NOLA Motorsports Park was an extremely positive one, and the racing at the PanAm Challenge bodes well for this year's Rotax Grand Finals
It's been a while since I've been this excited to get up in the morning and sit down with a coffee at my computer in the EKN head office. I've got a 12-hour day planned, all in an effort to catch up following three weeks on the road, but I really dig crossing things off my checklist, so it's all good.  What you're reading here is something new for me and unique for the site, it's my first 'Morning Coffee' blog.  Lately, I've been feeling like I need a venue to push out my post-race afterthoughts from events, ideas on the sport, and comments on the news that we publish daily on EKN.  I love writing columns, but I see them as more complete thought concepts.  This blog will give me the chance to fire out more regular musings on the sport of karting.  I hope you will it a regular part of your daily EKN visits and that you comment in the EKN Global Members Discussion area below.
OK, on with my newest thoughts, coming off a great weekend in New Orleans.
As a business owner who spends virtually every waking moment focused on the sport of racing, I find a great deal of excitement in visiting new facilities.  It's been a good year for this, as we hit the stunning GoPro Motorplex in Mooresville back in August. The track has already made an incredible impact on karting in North Carolina, fueling new momentum for sprint karting in what is a oval-centric region of the country.  This past weekend, however, I had the opportunity to make my first trip to NOLAMotorsportsPark in New Orleans and I'm pleased to report that we've got another incredible karting venue on our hands.  The eastern half of the country has gotten quite a bit more interesting over the past couple of years, thanks to the opening of these two facilities.
Since the first day I heard of the plans for NOLAMotorsportsPark from Karting Director Garett Potter, he's been trying to coax me into making a trip to 'The Big Easy'.  My schedule is so packed each year that I simply couldn't take him up on the offer, so it was with personal excitement that I read of the decision to bring the Rotax Grand Finals to the track in 2013.   The overall facility is pretty incredible, not surprising, considering the reported $62 million build budget.  That said, based on the aerial photos of the track, I was a little uncertain on just how raceable the snaking layout would be for the PanAm Challenge and the Rotax Grand Finals.  I'm not a big fan of chicanes on kart tracks, especially when they're placed at the end of long straightaways.  When this is done, chicanes represent roadblocks to overtaking maneuvers.  It sucks for driver who has rolled good speed onto a straightaway, makes a well-timed move out of the draft to pass, only to get thwarted by a one-line-only chicane that renders that segment of the track as simply lead-follow.  I believe that chicanes are better positioned leading onto long straights, as taken incorrectly, the penalty will come in the form of decreased top speed.  Track designs need to apply a severe enough penalty for mistakes so as to present a loss of position on the segment of track following the design aspect.  I'll go into this topic more in a future blog, as it warrants full commentary.
Despite the chicanes, NOLA raced extremely well this past weekend, thanks to the overall layout of the track that will be used.  It raced incredibly well, actually.  Successful overtaking maneuvers occurred in no less than eight corners on the track, which kept us all on our toes as you simply couldn't focus on just one of two parts of the track.  The layout used for the PanAm was a mix of slow and fast corners, and was pretty technical.  The curbing was attacked surprisingly aggressively, with drivers jumping them when possible.  This type to bonsai corner approach was once reserved for the famed Tic-Tac-Toe chicane at Sonoma Raceway's karting facility, but it's become more commonplace.  Personally, I don't like it, and it points to a flaw in track design when it comes to kart racing, in my opinion.  That said, if you give the drivers an inch, they'll take a mile.  Chassis damage, be damned!
We've been told that Potter and NOLA are now considering taking steps to lessen the severity of the curbing heading into the Rotax Grand Finals, which I think is a wise approach.  I'd rather see the drivers racing as opposed to flying. Stay tuned for more info.
In the end, my visit to NOLA only served to fuel my appetite for more, and I'm jacked that we get to do it all over again in November, albeit on a much 'Grand-er' scale.  Rotax Grand Finals, here we come.