Series News: 2013 F-Series Gearup Challenge Championship Finishes Strong at New Jersey Motorsports Park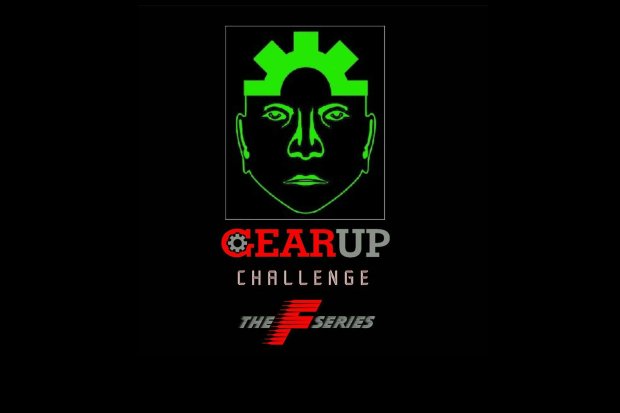 The F-Series and Nesks would like to thank everyone who made this season a huge success!!  Support came from all fronts as shops, teams and racers showed huge effort to create some of the best racing anywhere. This season clearly exceeded all our expectations and we truly are thankful that you made our vision your racing experience! Hard fought battles crown our 2013 class Champions and earn them a well deserved congratulation as many championship positions deserve very similar respect showing huge effort throughout the season.
F125 Champion John DeCosta had one of the tightest points battles within the series. Doug O'Haro lead the early stages of the season leaving no room for era. Tough on track racing seen these two battle it out to the end with John taking the lead in Boston and making sure it would not slip away for the final round at F1 at NJMP. Maestri edged out Peterson for third with only four points, both drivers had a some tough luck for 2013 but managed to bring a solid results for their teams and look forward to a promising 2014. Michael Kovalovsky taking home fifth position is showing huge improvement and could be one to watch in the coming year. California racer Amber Friedberg made a nice impression in F125 with her Eurokart prepared chassis for the last two races of 2013 and also could be one to watch in 2014!!
Formula 355  races have proven to be some of the toughest as the names attending are some of the best in the business. Just to mention a few that have chosen to race the season are Mike Giessen, Chris Giumara, Kyle Smith, The Johnston Twins, Boos, Sherry, Adkins, Bujdoso. As well as the top three for the F355 Championship 1st place Carter Fartuch, 2nd place Chris Keller and rounding of the top three, 2012 Champion Michael Politis they all did a fantastic job securing these very difficult positions!! We look forward to a very exciting 2014 season as the class has really built momentum in 2013. Exciting news for us is to see Jarett Belge making the move from Formula J to F355, we expect some really tight racing as he is very excited to join the SR ranks for the coming year.
Formula Tag was our newest class for 2013 but not short on talent or excitement as Billy Ogle came away with a brilliant championship in 2013. Brad Nyman coming second overall just found his rhythm towards the end of the season on his fantastic I kart and promises to give Ogle a run for his money in 2014. The very experienced veteran Chris Rock coming 3rd overall did a great job with his new Kompetative KartSport Team. We are very happy to say that the class has gained very promising interest and with the likes of Jimmy Fatum, Rob Little, Chris McGinley and Randy Arvai it could result as one of our most successful programs in the very near future.
Formula Junior came to a dramatic end in 2013 as Wojcik and Oldhafer could not settle for a position. With an end result of both racers sliding through the start finish line made the final race a little more exciting than both had bargained for. Of course this did not matter to Nolan Ruocco as he took the final win and became the first driver to earn himself a consecutive championship in the F-Series. As always Ruocco did a fantastic job staying consistent and fast throughout the season as did Julia Boos coming in a very strong second. The lap times have become very tight over this past season and we expect some of the tightest racing in the coming year. Some of the names to watch will include Danny Nyman, Rory Vandersteur and Rocco Cannata.
Formula S seen Matthew Duncovich capture the 2013 Championship with some fantastic racing throughout the season. Hard battling with Julian Peacock Rocco Tedd, Conrad Krawiec did not make it easy for him but certainly kept it entertaining. Every race we were more impressed as these young pros showed us how it is done. Clean racing, great starts and respectful racing was the normal for these young guns and we look forward to some great on track battles for next season. Some of our younger Formula S pilots include Brayden Ehlerman and Sufyan Waryah make sure to keep a look out as we have seen huge improvements from them in recent races. We where very fortunate to have Jack Gerzabek and Brian Tremper join us for the last round at NJMP and we hope they will join the fun in 2014.
NESKS Shifter pilots were out in huge numbers the entire F-Series season and we would like to thank them for a fabulous partnership. We would also like to congratulate the top of the field in both categories the KZ Championship title goes to Alex Manglass  2nd place Max DiBella and third place Bernard Muminovic  Congratulations to the Stock Honda Champion Josh Lane 2nd place Kriztian Molnar and third overall Christiaan Bouhuys for a fantastic effort by all. We must thank the entire field of shifter drivers for a fabulous 2013 season, we look forward to many great races in the future.
We are now working on scheduling a year end banquet in the early weeks of December. The F-Series and NESKS have decided it will be a very exciting to combine our celebrations and create a huge year end party. Please stay tuned as we will release details asap on www.f1series.com and www.neshifterkartseries.com.
The F-Series has been promoting this years Mario Goncalves Cup as a charity event. The Race to Erase Cancer at EnglishtownRacewayPark on Oct. 26 will see proceeds will benefit St. Jude Childrens Research Hospital. We are not limiting this event to F-Series classes so please check event details for class structure on www.f1series.com. We are extremely thankful to RacewayPark for starting the donations with $500.