Team News: VemmeKart/Extreme Karting – California ProKart Challenge/Streets of Lancaster Grand Prix Report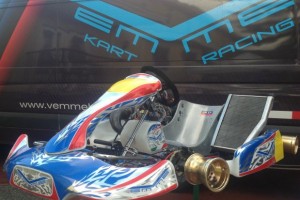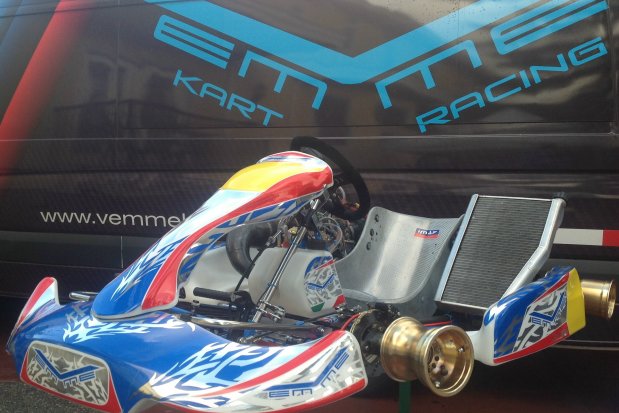 VemmeKart/Extreme Karting made their presence felt at the 6th and final round of ProKart Challenge (PKC) California 9/27 – 9/29 in Lancaster, CA. Doug Sorensen/Extreme Karting, Vemme USA importer, with his team trailer along with Team Vemme and the VemmeKart factory truck from Canada made the trek not only to Lancaster, but attended all of the ProKart Challenge California and Pro Tour races to provide factory trackside service and support. VemmeKart/Extreme Karting is very proud to announce a team of diverse drivers who competed in the S1, S2, S4 & TaG J classes.
S1
Long time Extreme Karting SoCal team driver Peter Abba left Lancaster solidifying a 7th place finish out of 18 drivers in the championship in the highest level of shifter kart competition in the country.
S2
Hailing all the way from Canada Kyoichi (Yoshi) Tsutsui in his first year as a shifter kart pilot, overcame a stuck engine in the first heat. Having to start the 2nd heat dead last, Yoshi did a fantastic job and fought his way forward to finish 9th in the main out of a combined 31 drivers in both S1 & S2.
S4
Another long time Extreme Karting SoCal team driver Ken Schilling captured 2nd place in the season championship out of 30 drivers. Even though he didn't have the preferred '01 cylinder, Ken was able to be competitive with the lead drivers and was the fastest '99 over the weekend just a few tenths off the lead pace.
TaG J
Also from Canada (Surrey, BC) Kale Kunicki raced in TaG J without his father Dave in attendance to race in TaG M as Dave sat out to let his injured ribs heal for the upcoming SuperNats.
At last year's Lancaster race Kale was unfortunately involved in a bad accident so he had to overcome that obstacle on this very fast street course with no room for error.
With a very large and extremely competitive 25 kart field Kale struggled to find a clear piece of track in qualifying and tripped the line a solid 12th. In H1 Kale made good progress finishing 10th as well as finding extra speed in the chassis with Team Vemme's help. In H2, again with Team Vemme's help, Kale found another ½ second of pace but was caught out on the start and finished 15th. This unfortunately put Kale right in the middle of the pack at the start of the Main which caught him up in an accident on the first lap.
With Team Vemme's help Kale has really come a long way in pace and racecraft and is looking forward to the SuperNats.
Vemme owner/principal Vince Mandarino and son Lorenzo have many years of racing both in North America and Europe. Vince has designed these chassis for the North American market to suit the tracks and tires commonly run. A victory in S2 at the SKUSA Summer Nationals in Utah last year is evidence of the Vemme capabilities.
Vemme has both a 30/32mm and a 30/30mm chassis available. The Omega 30/32 comes in both shifter configuration and TAG/100cc. Either version is available with steel or ceramic brakes. The Omega 30/30 chassis has proven successful in TAG and 100cc. The TaG chassis have just been upgraded with new material which has improved the chassis even more!
The just released new VemmeKart cadet was designed not only to have friendly grip level characteristics and ease of tuneability, but also a lot of attention was paid on minimizing the brake rotating mass. Vince states, "We have developed a brake system of very small dimensions and also chose to have the rotor made from ceramic. The ceramic brake rotor weighs at least one pound lighter than the steel rotor allowing much more free rotation. This provides "free" horsepower in both acceleration and steady state MPH which is a huge advantage in this class". Another benefit of the ceramic rotor is greater heat dissipation than steel which provides the best pedal feel and braking power in this class.
The VemmeKart factory and Extreme Karting would like to extend a heartfelt thank you to all of the team owners, drivers, mechanics, etc…  Without you there would be no VemmeKart!!!
For more information about joining Team Vemme, including at this year's SuperNats where Vemme will be fielding its biggest team ever, please contact Extreme Karting. See below for contact info.
Extreme Karting, Inc.
Doug Sorensen
1177 N. Kraemer Blvd.
Anaheim, CA 92806
714-630-3655
doug@extreme-karting.com
www.extreme-karting.com