Industry News: P1 Engines Claims Streets of Lancaster Victory
P1 Engines shows speed in all TaG classes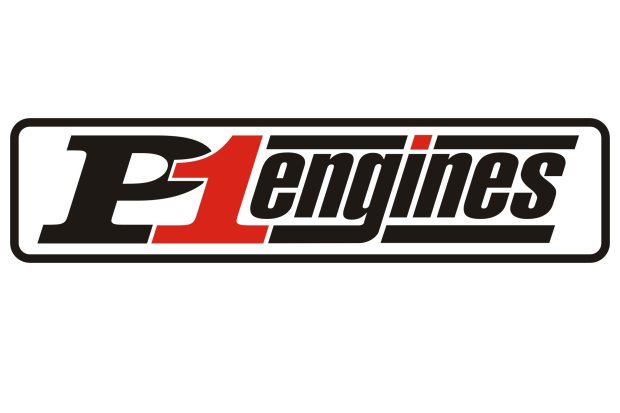 Taking on the annual Superkarts! USA (SKUSA) California ProKart Challenge Streets of Lancaster Grand Prix, P1 Engines would once again have drivers entered in a magnitude of TaG classes. Showing speed in TaG Cadet, Junior and Senior, P1 Engines powered drivers would run at the front of the field throughout the race weekend with TaG Cadet driver Dylan Tavella claiming the prestigious victory when the final checkered flag had flown.
Running his first weekend with P1 power, New York resident Dylan Tavella would qualify in the eighth position in the racy TaG Cadet category. Contact in heat one would see the multi-time race winner finish 13th but in heat two, he would show his true speed. Slicing and dicing his way through the field to drive up to third, Tavella would hold station to maintain his position and start the main event from inside row two.
From the drop of the green flag in the main event, Tavella would be the driver to beat. Taking the lead early and driving away from his competition, the United States Micro Max National Champion would take the victory and add another win to the resume of P1 Engines.
"This was Dylan's first event with P1 power," expressed Jesus Vasquez. "He is a very good driver and is determined to be at the front. It was a great event for all P1 Engines drivers and a good momentum builder heading towards the SuperNats."
With Tavella taking the win, Myles Farhan would improve from his 12th place qualifying run to stand on the podium. Running fifth through the two heat races, Farhan would claim the fastest lap of the main event en route to a third place result.
Oliver Calvo would make it three P1 Engines powered drivers in the top-five as he improved throughout the weekend. Qualifying deep in the field in 22nd, Calvo posted sixth and fifth place results in the two heat races before crossing the stripe fifth in the main event. Calvo also went on to claim the second fastest lap of the event. Tomas Mejia would end the TaG Cadet main event in seventh.
Showing speed in TaG Junior as well, P1 Engines powered competitor Justice Lepe would qualify in the fifth position. Scoring two third place results throughout the heat races, Lepe would set fast time in the main event but fall back one position to end his Streets of Lancaster event in the fourth position.
Parker Thompson, Wesley Boswell and Travis Lowe would be the P1 Engines trio in TaG Senior with all three of them running at the front of the field. Thompson would qualify inside row two but have a dismal first heat race to finish outside the top-five but drove forward in heat two to finish second. Leading the main event, Thompson would be unable to hold his competitors at bay and he ended the event in the second position.
Boswell would turn his sixth place qualifying effort into a pair of heat race wins and he was a man on a mission when the wheel-to-wheel racing commenced. Looking to score the main event victory, Boswell would fall back but end up on the podium in the third position.
Lowe would qualify in the eighth position and drive forward in heat one to an impressive third place finish. Looking to improve or at least maintain his position to set up a good starting spot for the main event, disaster would strike, as he would end heat two in the 21st position. With nothing to lose and a point to prove, Lowe drove through the talent-laden TaG Senior field putting his P1 Engine to good use. Gaining 16 positions in twenty laps, Lowe would end his weekend in fifth.
For more information on P1 Engines or to book one of their national level engines for testing or event weekend use, please visit them online at www.P1Engines.com or contact P1 owner Jesus Vasquez at 951.662.3464 or via e-mail at Champions@P1Engines.com. Also, to follow up-to-date results and information on P1 Engines, become a fan of the "P1 Engines Fan Page" on Facebook.
For information on press releases or other media services offered by Race Tech Development, please contact Mike Maurini via e-mail at Info@RaceTechDevelopment.com or 317.270.8723. Race Tech Development can also be found on Twitter at @RaceTechDvlp as well as Facebook at their Race Tech Development Fan Page.