Florida Karting Championship Series Concludes in Jacksonville
A solid weekend of racing closes out the 2013 FKCS program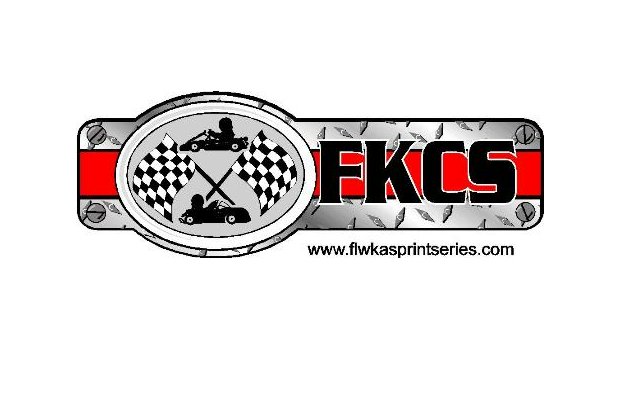 With the seasons beginning to turn and racers beginning to look onward into the 2014 season, the Florida Karting Championship Series (FKCS) would conclude is 2013 edition of the series in Northern Florida. Taking place at the 103rd Street Sports Complex in Jacksonville, Florida, the ultra-fast facility provided for some great racing action. With repeat and first time podium winners at the front of the field, the series would end on a high note while champions will be crowned during the series banquet in November.
"I say it all the time but what a great season it has been for FKCS," explained Series President Eddie Gennaro. "We managed to grow the series and keep the numbers high throughout the season. We had drivers from multiple states, even Canada attend our events, and we had international tuners and drivers compete. We couldn't ask for anything more. The FKCS staff would like to congratulate all race winners and champions this season. We hope to see you and all your friends in 2014."
Looking to 2014, the FKCS Board of Directors has already been elected and they are working hard on the schedule and changes for next season. Hoping to have everything finalized for the weekend of the banquet, the FKCS program will look to get a jump on 2014 to allow their teams and competitors to plan accordingly.
Saturday
Devine Design – Kid Karts
The future of the sport was once again on hand during the August 23-25 event, as Kid Karters would see action in Jacksonville. As a demonstration class with no official race winners, the FKCS officials would like to thank all the participants that attended the event. Congratulations to Lucas Rodriguez, Jeremy Fletcher, James Egozi, Owen Lloyd and Francisco Porrata.
Performance Plus – Senior Clone
Corey Towles would be awarded the win in the Senior Clone class after finishing second on track to Douglas Schmidt who was excluded from the results post event. Benefiting from Schmidt's disqualification, Joey Miller would be awarded second, Glenn Fitcher third with Matthew Darden and Jason Froemming rounding out the top five.
Homestead Karting – Rotax Mini Max
It was the Mathias Ramirez show in Rotax Mini Max, as the talented driver went on to take a dominating victory in the day's main event. Front running pilots Aidan Keel and Santiago Terife would battle hard for the second position with Keel coming out on top. Ruben Grillet and Dylan Gennaro had strong runs coming home fourth and fifth respectively.
Parazhino Chassis Works – Rotax Micro Max
Female pilot Jordan Heffner would come out on top in the Rotax Micro Max main event after crossing the stripe in second following Jeremy Fairbairn. Due to an on track penalty, Fairbairn would be moved back one position taking away the victory. Humberto Porrata would finish third on the day with the Fomuldro brothers Anthony and Alessandro finishing fourth and fifth respectively.
Connery Concrete – Rotax Senior
Ocala Gran Prix pilots would sweep the top four positions in Saturday's Rotax Senior final with perennial frontrunners Oliver Askew and Nick Neri once again at the pointy end of the field. Askew would get the best of Neri in the main event taking the victory. Dustin Stross and Morgan Healy would make it an OGP 1-2-3-4 with Fabrizzio Famularo having a strong run to finish fifth.
RaceComplex – TaG Junior
Jason Yarbrough would flex his muscles in TaG Junior taking the victory in Jacksonville in the final FKCS event of his junior rookie season. Battling hard with recent race winner Colin Warren, Yarbrough would come out on top with a narrow victory. Sebastian Sierra would match the pace of the two leaders and finish third with Brian Lockwood and Quentin De Boever running fourth and fifth.
Orlando Kart Center – Mini Rok
Vincenzo Sarracino would make his way to the front of the field in Saturday's Vortex Mini Rok main event and add another win to his resume. Aidan Keel would add his second, second place result of the weekend with Hunter Padilla claiming the third position. Mayo Livingston would have another strong run in FKCS competition to finish fourth while Humberto Porrata would add a fifth place finish.
Rok Cup USA – Rok Masters
A trio of drivers would enter the Rok Masters division with Ariel Castro continuing his winning ways. Francois Brun Wibaux would score a second place result with Thomas Hankinson rounding out the field in third.
Heffner Performance – TaG Masters
Joey Miller would be the driver to beat in TaG Masters as he went on to take a 5.5 second win in the day's final. Working hard to stay with Miller early in the race, James Glitch and Enrico Friso would cross the stripe second and third on the day. Michael Sachs would add a fourth place result with Ricky Brooks closing out the top five.
Verde Speed Resource – Rok Senior
AJ Myers would break through with another victory in the Rok Senior category taking the honors by 8.52 seconds. Multi-time FKCS champion Ashley Rogero would add another podium finish to her outstanding resume with Garrett Peterson, Evando Di Matteo and Nolan Kelly all finishing in the to- five.
NFKC – Junior Clone
A strong field of Junior Clone drivers would turn up at 103rd Street for the chance at FKCS glory. While only one driver could stand atop the podium, that driver would be Hunter Fox. Taking the win just ahead of Benjamin Withers and Nash Duyn, Dezso Kovi and AJ McKinney would round out the top-five.
Orlando Kart Center – Rok Junior
Kyle Kirkwood would lead the way in the Rok Junior class taking home another win on the season. Colin Warren would secure another podium result on the day with a second place result while Devin Bowerman would round out the top three. Ryan Norberg and Sasha Brun-Wibaux would continue to score impressive results, as both drivers would manage top-five results finishing fourth and fifth.
Sunday
Holster Store – Rotax Masters
Enrico Friso would score his first Rotax Masters victory of the 2013 FKCS season finishing just ahead of Orlando Nunez in the over-32 category. Wis Terife claimed the third position with Mark Smith crossing the line in fourth. Jerry Brown would have a solid run to come home fifth.
RaceTechDevelopment.com – Rotax Junior
Kyle Kirkwood doubled up on his weekend victories by topping the blocks in the hotly contested Rotax Junior category. Outpacing the rest of the twelve drivers in the field, Kirkwood was followed by Quentin De Boever, Austin Garrison, Olivier Bellanger and Sebastian Sierra.
Verde Speed Resources – Rok Senior
With roles reversed on Sunday, Colin Warren would take the Rok Senior victory as he and AJ Myers swapped results from Saturday. Myers would once again be at the pointy end of the field and come home second while Benjamin Hankinson was third. Corey Towles added another top-five result crossing the stripe in fourth with Garrett Peterson fifth.
Cadet Sportsman
Coming to life as of late, Zachary Hollingshead would score an FKCS victory in Sunday's Cadet Sportsman category. Dominating the main event, Hollingshead was in a league of his own. Mayo Livingston would be the best of the rest scoring a second place finish with Hunter Padilla, Andrew Willis and Mathias Ramirez rounding out the top-five.
Rok Cup USA – Rok Masters
Ariel Castro would continue Sunday right where he left off on Saturday garnering the Rok Masters win. Christian Calvo would stand on the podium in the second position and Thomas Hankinson in third.
TaG Heavy
Joey Miller would be the dominant driver in the TaG Heavy class taking a 25.546 second victory over Carl McCormick. Jeff Schmidt and Michael Sachs would battle for the third spot with Schmidt coming out on top. Jim Glitch would score a top-five finish coming home fifth at the end of the 15 lap main event.
Harvest Motorsports and Ocala Gran Prix – Shifters (ALL)
Nick Neri would continue his winning streak in the shifter ranks as he once again stood on the top step of the podium. Oliver Askew would finish .599 seconds in arrears with AJ Myers adding his third podium result of the weekend with a third place finish. Jonathon Kotyk would battle hard to come home fourth with Kurt Mathewson crossing the line in fifth.
Rok Cup USA – Rok Junior
For the second time this season, Kirkwood would score a trio of victories on the same weekend. Performing the feat back in Orlando earlier in the year. Kirkwood did the same in Jacksonville as he claimed Sunday's Rok Junior victory. Ryan Norberg and Sasha Brun-Wibaux would finish second and third respectively with Devin Bowerman and Austin Garrison rounding out the top-five.
RYSA Racing – TaG Senior
Dustin Stross would add another TaG Senior victory as he managed to out run Jonathon Kotyk and Brandon Salyer to the line. Garrett Peterson continued his good weekend in Northern Florida adding another top-five result with a fourth place finish while Kruin Olsen-Hodges came home fifth.
Orlando Kart Center – Mini Rok
Zachary Hollingshead would garner his second win of the weekend taking the victory in Sunday's Mini Rok final as he dominated the race to finish more than ten seconds ahead of Mathias Ramirez. Tyler Gonzalez would cross the stripe in third with Dylan Gennaro and Ian Keel coming home fourth and fifth on the day.
Ocala Gran Prix – Junior Shifter
Just as he did in two previous classes on the weekend, Kirkwood claimed the victory in the Junior Shifter class just ahead of Olivier Bellanger. Austin Garrison would finish third and Brian Lockwood would add a fourth place finish to his weekend results.
The final event of the 2013 Florida Karting Championship Series will take place at the Ocala Gran Prix facility in Ocala, Florida. With the FKCS banquet scheduled for the evening of Saturday, November 16, the day will be full of rental kart fun with a Mom's race, Dad's race, Mechanics race and reverse steer kart. The charity event will kick-off Sunday the 17th with all proceeds raised being donated to Victory Junction Camp. For information on the weekend festivities, please visit www.FLWKASprintSeries.com.
For more information on the series point standings and information on the Florida Karting Championship Series, please visit www.FLWKASprintSeries.com.
Please remember that all news and information regarding the Florida Karting Championship Series can be found online at www.FLWKASprintSeries.com. Series officials would advise all teams, drivers and family to check the website often for updates and information regarding the series.