SIMA Awards Trips to IAME International Final in France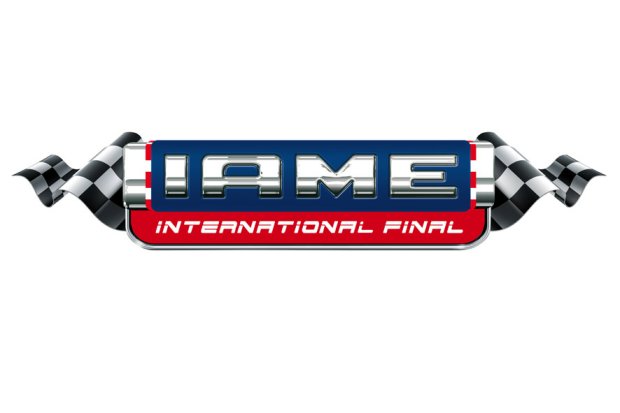 Pack your bags and prepare for Crepes, good food and hardcore racing! In no other regional race series will you be able to spend so little, travel so little and win so much. Four of SIMA's local racers wrapped up this weekend in Sumas, WA with their ticket to Lyon, France. Italian Motors finished their long and competitive season on Sunday this past weekend awarding four total Arrive and Drive seats to the IAME International Finals in Lyon, France. Two seats were finalized on Saturday with the Series Year End Champions of TaG Senior and TaG Masters locking in their opportunity. The other two were awarded to winners of Italian Motors' inaugural Endurance race on Sunday. Drivers are awarded with an Arrive and Drive seat valued at almost $4000, and are responsible for flight and lodging.
Calgary's Ethan McDade swept the TaG Senior division, not even needing to participate in Saturday's events. He decided to focus his efforts on the exciting IAME Senior race with the release of the new direct drive Nordam motor that was run for the class. TaG Masters came down to the wire with the two title contenders coming down to the finish line as Victoria BC's Ron Hyde bested Indiana's Kurt Fisher for the win on Saturday. Although Hyde was victorious Saturday, Kurt Fisher still nudged him out for the title by a mere 6 points! Sunday however proved to be better fortune for Hyde as he brought home the win in the endurance race to secure his spot to France. The win for the TaG Senior division in the Enduro was snagged by Vancouver's Jaime McAllister.
The four lucky racers will depart this country for overseas glory in just a few weeks time, with owner and operator of SIMA Raceway and Italian Motors, Claudio Valiante overseeing the drivers' trip.  This year, the International kart race dubbed to crown the world champion of IAME X30 racing takes place on October 17-20. Set amongst the back drop of the French Alps, the IAME X30 International Final is taking place at the 'Actua Circuit de Lyon' located in Saint Lauren de Mure, just a few kilometers outside Lyon, France. Following a CIK format, the race will take place over a four day period from Thursday through Sunday. The classes will consist of four different divisions all falling under the X30 banner. Senior, Masters, Junior and Shifter will comprise the four X30 classes. Entries will be limited to 85 in Senior, 51 in Master, 34 in Junior and 34 in Shifter, totaling 205 drivers, making it a rare seat to obtain.
With such a stage set, the race will draw upon many talented hands from across the five major continents bound to rival that of Formula 1 spectacle. The SIMA drivers are preparing to head overseas, and good fortune will be favored as these four will be taking on the world in just a few weeks time.