Gold Cup to Close WKA National Season This Weekend at Kershaw
Brand-new Coyote, Margay, Razor chassis going to Pro Gas class champions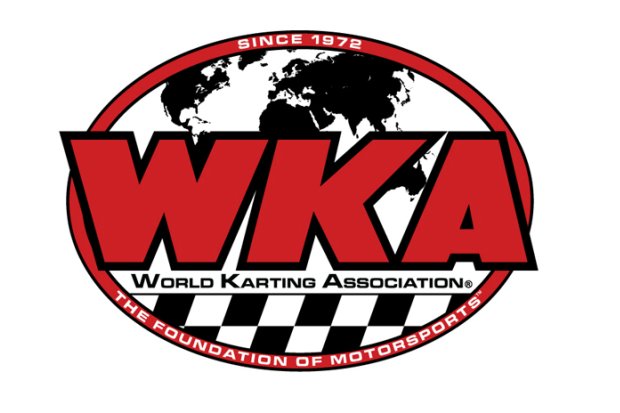 The 2013 World Karting Association national season will close this weekend when the RLV Tuned Exhaust Products Gold Cup Series runs its "Carolina Clash" presented by Jammer Clutches & Performance North at CarolinaMotorsportsPark in Kershaw, S.C.
The Carolina Clash, primed to be the biggest national of the 2013 Gold Cup Series, will decide national championships for the series and specifically the new Pro Gas Animal divisions, which will award a brand-new, turn-key go-kart to champions of the Sportsman, Junior and Senior categories.
In one of the greatest year-end awards packages in WKA history, the organization announced last fall that the new gas-powered Animal divisions would be added to the Gold Cup. Not only would the divisions boast the regular weekend and year-end awards packages, including a national champion jacket, set of Bridgestone tires, certificates and other incentives, but Coyote Motorsports, Margay Racing Products and Razor Chassis had stepped up to post a new chassis to each Pro Gas class champion.
The new kart would include all the necessary running gear, minus a gauge, including a Pro Gas engine, wheels, Bridgestone tires, bodywork and more.
This groundbreaking program, which also included new Pro Gas engines provided by Baker Racing Engines, Kart City Performance and Roberts Kart Shop, did not go unnoticed.
The Sportsman Pro Gas and Senior Pro Gas Animal divisions have been the best-attended classes throughout the 2013 campaign. At round four of the series in August at Pittsburgh, Senior Pro Gas featured its best field of the year with 20 entrants. Another 14 started the Sportsman Pro Gas main event.
The Gold Cup Series has rallied around these divisions this year, and the season will culminate in all three karts being on site this weekend in South Carolina, ready to be handed over to their respected award winner.
And the best part of this program is the drama that will entice in the Sportsman and Senior classes. While it looks like Georgia racer Tanner Lee has all but clinched the Junior Pro Gas championship, no fewer than five drivers have a shot at the title in Sportsman and Senior Pro Gas.
In Sportsman, Maryland's Matthew Miller and Georgia's Dylan Murry enter the Carolina Clash tied atop the standings, while Ohio's David Kalb Jr., New York's Nick Fauci and Alex Vrabel, Maryland's Zach Wells, Georgia's Cody Hall and Pa.'s Jason Alder all have a mathematical shot at the title.
In Senior, Gold Cup rookie Jeff Beatty, from Michigan, enters Kershaw as the points leader. New York's Dylan Zobkiw and Josh Stiefel are not far behind, though, while Chris Osgood and Michael Fauci each has a shot at the title.
While some racers and teams will have points on their minds this weekend, every racer in attendance will have multiple shots at some fine cash purses and awards that will be on the line.
Friday's pro races will award a prize to every entrant in Sportsman, Junior and Senior Pro Gas. The winner of Sportsman and Junior will receive a special marble trophy and all participants will get a $20 gift card to GT Machine or Michigan Kart Supply. For the third Gold Cup national in a row, the Friday Sportsman Pro Gas winner will earn an ECX RC truck, valued at $279 retail.
Senior Pro Gas Animal racers will be vying for the first-place $500 prize Friday, Saturday and Sunday, while $200 and $100 will go to second and third each day.
A special $250 Hard Charger Award will be presented to the driver who advances the most positions in Saturday and Sunday's Senior Pro Gas main events.
GT Machine and MGM Chassis Co. came together to post a $700 purse for Sunday's Animal Medium main event; $500 will go to the winner and $200 to second.
Grand Products of Bensalem, Pa., has posted three sets of Bridgestones to the winner of Animal Amateur Medium, Junior Medium and Sportsman Pro Gas 2, while Van-K Wheels of Denver, N.C., has posted new sets of wheels to the last kart running on the lead lap in Sportsman Pro Gas 1, Junior Medium and Senior Pro Gas Animal 2.
WKA posted a special incentive to the winner of Saturday's Sportsman Pro Gas Animal feature. The winner of the race will receive one free class entry to each of the four 2014 Gold Cup nationals. To match WKA, Grand Products will award Sunday's Sportsman Pro Gas Animal feature winner with a set of Bridgestones for each of the 2014 Gold Cup nationals.
Activities get under way at Kershaw Thursday when the gates swing open at noon Thursday. Registration and pre-tech will be open Thursday from 3 to 6 p.m.
A full day of practice will take place Friday with the three pro races Friday evening. National racing will run all day Saturday and Sunday.
Go to http://www.worldkarting.com/downloads/eb-2013/kershaw_gc.pdf for the Carolina Clash presented by Jammer Clutches & Performance North entry form.