Final Event of World KF and KFJ Championships take place in Bahrain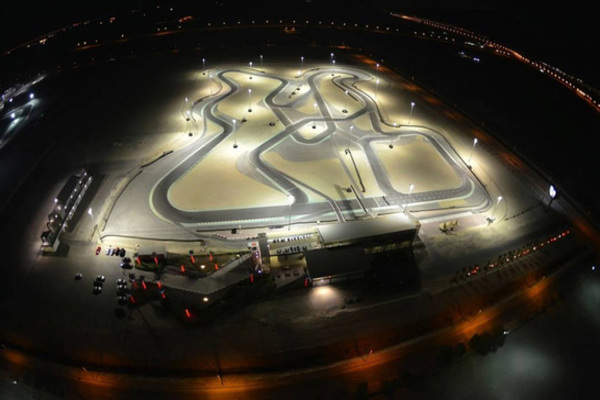 Night view of the Viva International Circuit in Sakhir Bahrain.
Mission in Bahrain to give chase to the World KF and KFJ titles.
While the circuit of Sarno (Italy) is getting ready to host the first round of the World KFJ Championship, the last event of preparation for the CIK-FIA World Championships, teams and drivers are committed to the organisation of the most demanding journey of the season, which will bring the circus to Sakhir, in Bahrain. Here, from 19th to 23rd November, the CIK-FIA World titles for the KF and KF Junior categories will be awarded on the Viva International Circuit, venue of the second and last round of the World Championship of both the categories. This is the last scheduled event of the international 2013 season.
The circus of karting goes East
The unusual appointment in Bahrain is drawing the attention of the teams of international Karting. Many teams are going to ship their equipment to the Facility. Among them there are teams such as Tony Kart Racing Team, Ricky Flynn Motorsport, Kosmic Racing Department, CRG SpA, LH Racing Team, Chiesa Corse, Praga Racing Kart, Baby Race, Ward Racing, Art Grand Prix. Ten containers have already been loaded with equipment and karts: the shipment of the CIK-FIA circus towards the Middle-East is going to be a massive one. Furthermore, there will be another shipment immediately after the Championship in Sarno, at the end of the race on the Italian circuit.