Consecutive Weekends in the Carolinas to Close out the 2013 WKA Season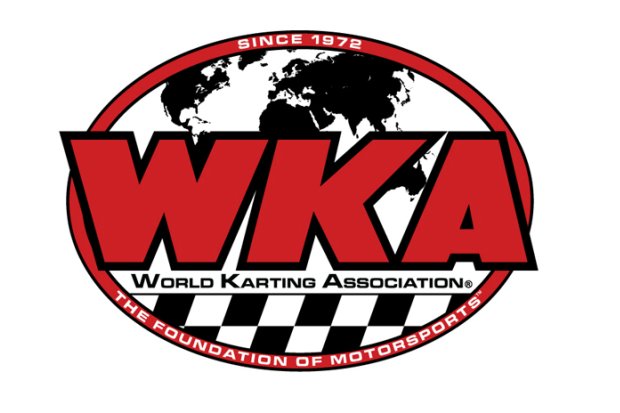 The World Karting Association Mazda / Bridgestone Manufacturers Cup and RLV Tuned Exhaust Products Gold Cup series will close their 2013 campaigns the next two weekends with big season-closing shows in Mooresville, N.C., and Kershaw, S.C.
Action kicks off this weekend with the Man Cup's RACERSITES Nationals at the new GoPro Motorplex, the final big national event of the new, pristine Mooresville karting facility's inaugural season.
The sixth and final race of the 2013 Man Cup Series will mark the series' first visit to Mooresville, and there will be a lot on the line for many racers.
A number of drivers enter this weekend's event with a shot at a prestigious WKA national championship.
No one has more to gain than Wisconsin Merlin racer Brandon Lemke. Lemke enters the weekend leading the points in Cadet Sportsman, Yamaha Sportsman and Komet Sportsman 1; he's also second in Komet Sportsman 2.
Lemke has Yamaha Sportsman clinched, but championships for the remaining three Sportsman classes were up for grabs between Lemke and David Malukas. However, after Pittsburgh Malukas advanced to the Junior ranks at a Route 66 Sprint Series event – a WKA divisional transfer series – effectively forfeiting the right to run Sportsman in Man Cup.
With Malukas and Zach Holden both moving to Junior, and Anthony Gangi Jr. reportedly not racing Man Cup this weekend, it appears Lemke will cruise to the championships in all four classes, which will garner him the most prestigious driver award in WKA, the coveted Triple Crown championship. We'll keep an eye on Lemke's push for the Triple Crown throughout the weekend
The other big story heading into the RACERSITES Nationals is the free tire program for TaG racers being offered by Bridgestone and its distributors. All entrants in TaG Senior, Parilla Senior and TaG Masters will be given free sets of rear Bridgestone YLB's with which to compete. The tires will be of the same serialized number and mandatory to run in each class's qualifying, pre-final and final program.
With TaG racers getting free rear tires in this unprecedented program, Bridgestone and distributor Grand Products have pumped incentives into all other classes to run this weekend. Each of the four Yamaha categories – Rookie, Sportsman, Junior and Senior – will offer two free sets of tires to a pair of talented racers for this December's Daytona Sprint Championships.
Saturday's winners in the four classes will win one set for Daytona. The race winner will then draw a number from a hat, and the number drawn will be the finishing position for the driver who will win the other set of Bridgestones from Sunday's main event.
And all non-TaG classes, discounting Komet Pro, will offer a special $50 credit toward Daytona entry fees to the driver that obtains the best weekend average finish between the two finals. Classes offering this incentive are Yamaha Rookie, Yamaha Sportsman, Cadet Sportsman, Komet Sportsman, Komet Junior, Yamaha Junior and Yamaha Senior.
For more information on this weekend's Manufacturers Cup season finale, go to http://www.worldkarting.com/downloads/eb-2013/mooresville.pdf  to view the RACERSITES Nationals entry form.
Gold Cup's Carolina Clash
After a weekend of 2-cycle sprint racing in North Carolina, WKA officials will switch gears and head south to CarolinaMotorsportsPark for the 4-cycle Gold Cup Series' "Carolina Clash" presented by Jammer Clutches & Performance North.
Big money and a lot of awards are on the line at the Kershaw Gold Cup season closer. The Senior Pro Gas Animal divisions will pay $500 to win Friday, Saturday and Sunday, while Animal Medium is $500 to win Sunday, as well.
Winners of Saturday and Sunday's Sportsman Pro Gas Animal main events will win a free class entry and a free set of Bridgestones to each of the WKA Gold Cup nationals in 2014.
Grand Products has posted a set of Bridgestones to the winner of Animal Amateur Medium, Junior Medium and the second-place finisher in Sportsman Pro Gas Animal 2. Van-K Wheels, R2C Performance Filters, Thor Oil will also be given away to award winners throughout the weekend.
The biggest story of the weekend at Kershaw will be the national championship battles in Sportsman Pro Gas, Junior Pro Gas and Senior Pro Gas, each of which will award a brand-new turnkey go-kart to the champion. The new Margay, Coyote and Razor chassis will be present at Kershaw and ready to go to each Pro Gas's class champion.
Sportsman Pro Gas is by far the closest with a number of drivers still in the hunt for the title. Georgia's Dylan Murry and Maryland's Matthew Miller enter the weekend tied atop the standings, with David Kalb Jr. and Nick Fauci still within striking distance.
But keep your eye on Zach Wells, who is down in the points because he did not run Sportsman Pro Gas at Jacksonville in March, but when calculating in two drops, Wells is actually leading the points by 13 markers over Kalb. Racing in this division is sure to be outstanding with so much on the line and so many drivers with a mathematical shot at the championship.
Junior Pro Gas Animal shows Georgia's Tanner Lee with a 100-point lead over Michigan's Tyler Woods. Lee should be good in this battle. With the drops calculation, Lee still holds a 100-point advantage over Woods. Dustin Demattia is third, but looks to be mathematically eliminated.
Senior Pro Gas Animal shows Gold Cup newcomer Jeffrey Beatty leading the standings and in fact, he's the only driver who has competed in all eight Senior Pro Gas features to date this season.
But when factoring in the drops it appears four drivers have a shot at the national title and the new kart. With Beatty's two current drop races, Dylan Zobkiw is actually leading the standings by 57 points over Beatty. Josh Stiefel and Chris Osgood also have outside shots at the championship, but they'll need some help in the form of Zobkiw and Beatty having bad luck.
A full field of 24 karts and possibly more is expected for Senior Pro Gas Animal at Kershaw, and it should be some terrific 4-cycle sprint racing on CMP's 0.7-mile Sprint Course.
The Carolina Clash has received great interest and officials are expecting it to be the best Gold Cup turnout of the year, which is normally not the case for a national series' final event.
Go to http://www.worldkarting.com/downloads/eb-2013/kershaw_gc.pdf  to view the Carolina Clash presented by Jammer Clutches & Performance North entry form.