RoboPong 200 Just Over a Month Away
10th annual event at New Castle Motorsports Park adding exciting changes to this year's program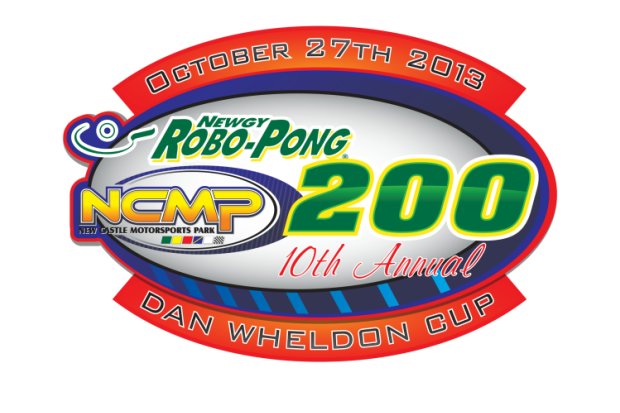 The 10th running of the RoboPong 200 will take place over the October 26-27 weekend at the New Castle Motorsports Park. The 200-lap TaG endurance race around the 1.1-mile New Castle, Indiana facility tests the skill, determination and the stamina of both man and machine, including pit stops for fuel and tires, drivers changes, and of course outlasting the rest of the field. With support events including Yamaha Sportsman, Yamaha Junior and Yamaha Senior categories, the event is one of the most anticipated of the season.
The previous nine editions of the RoboPong 200 have always pitted teams of drivers against each other in what is one of the most exciting and demanding races in all of karting. This year however, event promoter Mark Dismore Sr. has taken the event to another level by allowing a single driver entry to compete in all 200 laps of the event. The new 'Ironman' rule will allow one driver to compete for the first place prize of $10,000 cash.
Two Yamaha support races were added in 2012 to the event schedule, giving more racing action for the fans in attendance and to allow the younger drivers under the ages of 15 to be part of the RoboPong 200 experience. With the success of the Sportsman and Junior categories a year ago, Dismore has now added a Yamaha Senior class to compete as well which should equate into even more excitement on the weekend. Each Yamaha category is set to compete for prize purses, including product and cash awards, over the two day event that will include practice, qualifying, and prefinal on Saturday with the main events Sunday morning before the RoboPong 200. Drivers who are eligible by age to run more than one Yamaha class will be permitted to do so.
The RoboPong 200 competitors will be given Friday, October 25 as an optional day for practice. Official practice begins Saturday for all competitors with qualifying set to take place in the afternoon. Yamaha categories will qualify and contest their prefinal event, set at 15 laps for each class. Following morning warm-up for the four groups, the Yamaha categories will contest their 30-lap main events prior to the start of the RoboPong 200 feature event. Also scheduled on the weekend will be the Dan Wheldon Memorial ProAm event Saturday afternoon, with more information to come regarding this charity race.
The entry fee for a RoboPong 200 team is $500, which includes a new set of Bridgestone YLC tires. Yamaha Senior is $300, Yamaha Junior set at $295, and Yamaha Sportsman for $285, all receiving the proper size set of Bridgestone YLC to compete with. For more information or to register, visit the RoboPong 200 section of the New Castle Motorsports Park website, or call the track at 765-987-8090.