Aussie News: Stellar Field of TaG 125 Competitors for Race of Stars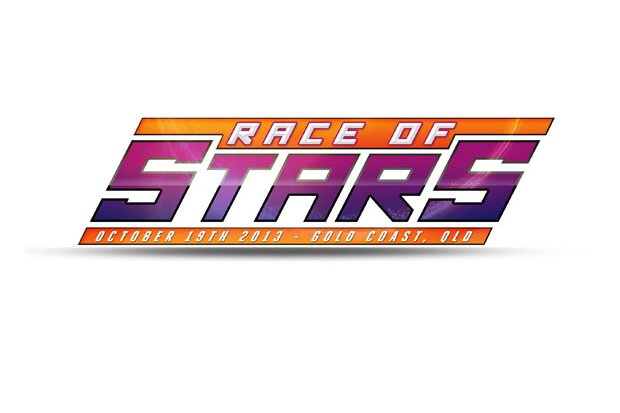 A capacity field of 32 competitors will face the starter in the TaG 125 category at the inaugural Race of Stars event to be contested at the Xtreme Karting Facility on the Gold Coast on Saturday October 19.
With the Race of Stars a joint initiative between Karting Queensland and V8 Supercars to kickstart the festivities for the ARMOR ALL Gold Coast 600, the starting grid will be fluttered with drivers from all across Australia and New Zealand.
Drivers in the TaG 125 category comprise of a representative Karting Queensland clubs and others who have performed well throughout the Rotax Pro Tour and TaG 125 events held in conjunction with the Castrol EDGE CIK Stars of Karting Series.
The drivers in the TaG 125 category will use a mix of 125cc engines and are expected to reach speeds in excess of 120 km/h around the 1125-metre circuit. While drivers from the SunshineState dominate the invite list, competitors will be coming from far and wide for the Race of Stars. The Davis brothers from Geraldton in Western Australia will make the trek across the Nullabor for the event while reigning Rotax Heavy National Champion Michael Saller and NSW TaG 125 Light Champion Aaron Borg will also be on the grid.
V8 Utes regular and National Karting Champion Kris Walton will be on the grid, as will former V8 Supercar driver Alan Gurr and two-time Australian Superkart Champion Luke May.
A total of six karting categories, along with a ProAm race, will be contested at the event with more than 150 top line karting drivers expected to converge on the Xtreme Karting Pimpama circuit.
Detailed below is the list of invited competitors for the TaG 125 category in the Race of Stars.
RACE OF STARS – TaG 125
Aaron Borg (Sydney, NSW)
Aaron Rabjones (Pottsville, NSW)
Adam Mercer (Brookfield, QLD)
Adam Stroud (Proserpine, QLD)
Alan Gurr (Gold Coast, QLD)
Ben Finch (Emerald, QLD)
Ben Stewart (Gold Coast, QLD)
Blake Worboys (Cooroy, QLD)
Courtney Gough (Kalgoorlie, QLD)
Dave Price (Townsville, QLD)
Gaven Whitmore (Wondai, QLD)
Gerard Battye (Gladstone, QLD)
Holly Patrizi (Gold Coast, QLD)
Klinton Hancey (Sunshine Coast, QLD)
Kris Walton (Redcliffe, QLD)
Leigh Cocker (Adelaide, SA)
Luke Baldry (Ipswich, QLD)
Luke Flynn (Townsville, QLD)
Luke May (Melbourne, Vic)
Lydon Dodge (Cairns, QLD)
Mason Barbera (Bundaberg, QLD)
Matt Davis (Geraldton, WA)
Matt Dicinoski (Rockhampton, QLD)
Matt Greenbury (Toowoomba, QLD)
Michael Saller (Sydney, NSW)
Mitchell Boulton (Gold Coast, QLD)
Nathan Davis (Geraldton, WA)
Roland Legge (Mackay, QLD)
Shane Roberts (Warwick, QLD)
Trent Harders (Toowoomba, QLD)
Troy Morrissey (Windaroo, QLD)
William Yarwood (Cornubia, QLD)