Team News: Phil Giebler Racing's Wagner and Williams Win at SKUSA California ProKart Challenge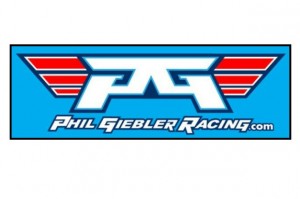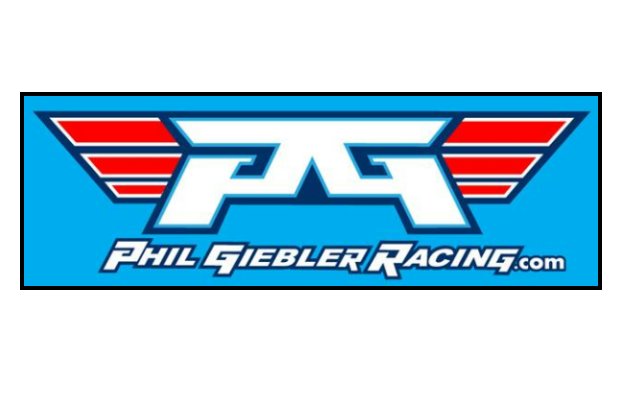 Phil Giebler Racing's Connor Wagner drove to victory in S2 Semi-Pro Stock Moto feature and Carter Williams won in S5 Junior Stock Moto feature in the fifth event of the Superkarts! USA Pro Kart Challenge at the Buttonwillow (Calif.) RacewayPark kart track on Sept. 7.
The team had five additional top-five feature finishes. Noah Grey was second and Williams third in TaG Junior, Ethan Wilson was second in TaG Master, Phil Giebler was third in S1 Pro Stock Moto and Trenton Sparks was fifth in TaG Cadet.
Jake Preston and Dallas Hollins also had solid performances. Preston of Renton, Wash., was seventh in TaG Junior with a 21-kart entry and Hollins of Fontana, Calif., was 11th in TaG Senior with an entry of 18 karts.
Team owner Giebler hadn't raced in two years and made the decision to get on the track in Friday (Sept. 6) practice to help Wagner.
"I decided to race because we had a smaller group (eight drivers plus Giebler) and after I did the practice day to help Connor Wagner, it looked like I had the pace to contend for the win in S1 Pro Shifter and the rest of the team pushed me to enter the race," Giebler said. "I had the fastest times in practice on Friday, but then Saturday morning injured my right arm a bit and did not think I was going to race. After some pain killers and Advil, I pushed on. We missed it slightly and qualified in seventh position. I made it up to second in both heats and in the final I ran second all the way until the last lap. We'd made some changes to the gear ratio and that backfired. The engine was overheating and I struggled a little bit. The lack of strength in my right arm and very few laps over the last two years left my tank emptied and the 100-degree temps didn't help.
"Overall, I am very pleased with my performance. To be able to fight for a win in the top SKUSA class against strong competition was not easy. It was also good to show my drivers that no matter what you've got, you have to give it your all, every lap. What's unique about my team is I can still get out there, lead by example and, without any practice, still fight for the win in the most difficult category. I think the driving also gave me a better perspective to help the drivers under my tent. Being able to relate to the drivers is important and there is nothing like driving alongside them to be able to explain things just a little better. It goes a long way."
Wagner of Dallas had to race from the back after a first-lap crash in the first heat. He was 11th in the second heat and fourth overall in the combined S1/S2 feature that had 19 starters. It was his third feature victory of the season.
"Wagner ended up improving massively over the course of the weekend," Giebler said.
Grey of Dana Point, Calif., overcame missing Friday's practice to finish second in TaG Junior. He qualified in 16th position, was seventh in the initial heat and third in the second heat. Williams of Clovis, Calif., was fifth in qualifying, ninth in heat one and fourth in heat two. Preston was 17th in qualifying and consistent in the heats, 10th in the first and 12th in the second.
"Preston overcame some engine issues to take seventh in TaG Junior," Giebler said. "He showed great pace in practice and deserved a better finish for sure."
Williams had to make a comeback in the combined S3/S5 junior shifter feature. He qualified in third position, but fell out after completing four laps and finished ninth in the second heat. Williams was runner-up in the second heat and took the lead on the 12th of 20 laps in the feature, winning by 2.5 seconds.
Wilson of Campbell, Calif., was edged by Larry Fraser by .267-second in the TaG Master feature. He was third in qualifying and won both heats.
Sparks of Bakersfield, Calif., qualified 15th on the grid, was ninth in the first heat and seventh in the second en route to fifth in the feature.
"He did some great passing throughout the day," Giebler said.
Hollins raced with bruised ribs. She was 15th in qualifying, 13th in heat one and 11th in heat two.
"I'm proud of her to tough it out and fight to finish 11th," Giebler said.
PGR's Paul Grey of Mission Viejo, Calif., had a strong performance in TaG Master stopped early by brake failure in the feature. He finished 10th after dropping out after 10 laps in the 20-lap race. Grey had qualified in sixth position and finished fifth in both heats.
The sixth and final round of SKUSA's California ProKart Challenge will be Sept. 28-29 in the Streets of Lancaster Grand Prix.
Phil Giebler Racing feature results at the fifth event of the Superkarts! USA California ProKart Challenge at Buttonwillow (Calif.) RacewayPark kart track Sept. 7:
S2 Semi-Pro Stock Moto (run with S1 Pro Stock Moto–1. Connor Wagner (fourth overall), Dallas; S5 Junior Stock Moto (run combined with S3)—1. Carter Williams, Clovis, Calif.; S1 Pro Stock Moto—3. Phil Giebler, Huntington Beach, Calif.; TaG Master—2. Ethan Wilson, Campbell, Calif., 10. (DNF)—Paul Grey, Mission Viejo, Calif.; TaG Junior—2. Noah Grey, DanaPoint, Calif., 3. Williams, 7. Jake Preston, Renton, Wash.; TaG Junior—11. Dallas Hollins, Fontana, Calif; TaG Cadet—5. TrentonSparks, Bakersfield, Calif.
Owned by the 2007 Indy 500 Rookie of the Year, Phil Giebler Racing is based in Anaheim, Calif., and competes nationally at the highest level of karting in the United States. Giebler is a resident of Huntington Beach, Calif. The team uses Fernando Alonso and Tony Karts and is a major dealer of OTK brands FA Kart, Tony Kart, Kosmic and Exprit.
For more information, go to www.philgieblerracing.com