Italian Motors and SIMA Facility Offering Up Chance to Race in France at IAME X30 Finals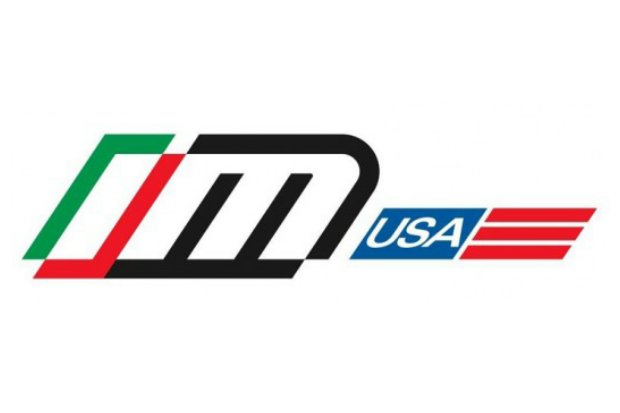 Italian Motors is planning to host one of the most competitive race weekends the west coast has seen this season! When one speaks of big name competitive kart racing, grand prix racing, or perhaps Le Mans style endurance racing; one doesn't usually picture the middle of northwest Washington. Situated amongst the back drop of the Washington foothills and running through the cornfield countryside the 'Track of Dreams' plans to wrap all three into one incredible weekend.
Grand prizes such as an Arrive and Drive seat to the IAME Internationals race in France, and a one hour LeMans style endurance event are all part of the weekend on September 21-22. Sumas International Motorsport Academy has set in motion an event that will draw upon all competitors and spectators from the western United States and Canada.
The track will wrap up the SIMA Advance to France series with their customary sprint style race schedule. The highly successful series draws on competitors from all over the area such as Seattle, Oregon, Vancouver, and Victoria. For those looking to take place in such an incredible event, but without equipment, Italian Motors will be offering their own Arrive and Drive karts for rental on Saturday and Sunday.
Saturday's racing action will be that of a normal sprint race day at SIMA bar one small detail. Italian Motors is the North America's largest importer and distributor of IAME racing motors and thus has been privy to the first and only shipment of IAME's new motor, The Nordam. The Nordam is IAME's version of an ICA 125cc direct drive motor, just unrestricted raw power. It is IAME's shot at combining the pure form of old school ICA or Formula A racing that spring boarded the careers of those like Fernando Alonso and Lewis Hamilton, with the cost effective mentality of the TaG class. For those who reserve in time the participants in the IAME Senior class will be handed this thoroughbred motor FREE of charge to pilot in Saturdays events. Givin that the Nordam motor provides a substantial increase in power compared to its TaG cousin, it shall provide some exciting action for drivers and spectators alike.
Sunday will be the day everyone is talking about. By Sunday morning the year end champions of TaG Senior and Masters will have already secured their right to race in the prestigious IAME X30 Iame Finals in Lyon, France. However, two final arrive and drive entries of the 205 allotted entries in France are up for grabs to the winners of the one hour Enduro in both Masters and Senior. The Endurance event and trip to France will be open to any and all competitors across the continent. Winning drivers will be responsible for flight, accommodations, and of course a mechanic, however the value of an Arrive and Drive seat for France is that of almost $4000!
With such an opportunity on the line it is sure to draw upon talented pilots who are sure to put on a race of professional level spectacle. The format will be that of LeMans style racing, with first drivers to the grid grabbing pole position and one required pitstop per kart. TaG Senior and Masters classes will be run simultaneously, with Senior only allotted one driver per kart and giving Masters the option to split the driving time between a fellow driver. The checkered flag will drop at exactly the hour mark, solidifying two more lucky pilots to travel to France along with SIMA's year end champions. Wrapping up the year with a hand of generosity, SIMA will be providing free BBQ lunch for everyone during the year end awards banquet and trophy presentation as a thank you for everyone's efforts. A weekend of extreme action and competition await in just over 2 weeks time, all in the middle of northwest Washington. With such competition and prizes on the line, the year end event at SIMA raceway will not be one to miss.
For more, visit http://simaracing.com/