SIMA's Battle to France Continues On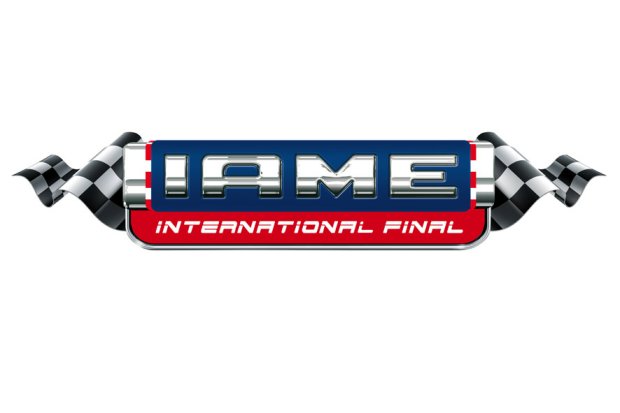 Whenever one dreams of big stage open wheel racing, all dreams start in Europe. This year, the International karting race dubbed to crown the world champion of IAME X30 racing takes place in France. Set amongst the back drop of the French Alps, the IAME X30 International Final is taking place at the 'Actua Circuit de Lyon' located in Saint Lauren de Mure, just a few kilometers outside Lyon, France. Following a CIK format, the race will take place over a four day format from Thursday through Sunday on October 17-20; with the track opening its gates to the International competitors as early as September 21-22 for open practice.
The classes will consist of four different divisions all falling under the X30 banner. Senior, Masters, Junior and Shifter will comprise the four X30 classes. Entries will be limited to 85 in Senior, 51 in Master, 34 in Junior and 34 in Shifter, totaling 205 drivers, making it a rare seat to obtain. With such a stage set, the race will draw upon many talented hands from across the five major continents bound to rival that of Formula 1 spectacle.
A couple of Sumas International Motorsport Academy (SIMA) local pilots are approaching the end of a close fight for their shot to participate in such a rare and prestigious event.  SIMA in Sumas, WA is home of Claudio and Michael Valiante at Italian Motors. SIMA is one of a few places on the continent where drivers may compete for their opportunity to race in France at the X30 Worlds. With IAME requiring all classes to boast an average of 10 entries a race in each class, only two of SIMA's classes will be eligible, TaG Senior and TaG Masters. With the SIMA championship narrowing down to only two races left in the season, Ethan McDade boasts an undeniable lead in TaG Senior with 136 points and almost a guaranteed seat at the International Final. Vancouver's Jamie McCallister and Victoria's Lane Zerbin are second and third in the championship with 65 and 50 points respectively. In TaG Masters; Kurt Fisher, Doug Brandt, and Ron Hyde are hot in the middle of an intense three way battle for the Masters ticket. Indiana's Fisher leads with 130 points, followed by Doug Brandt with 113, and Ron Hyde with 107 points in third place. Given that the three drivers are the typical front runners for their class and that races winners are awarded 25, 18, and 15 points respectively may just cause this battle to come down to the final race of the season on Saturday, September 21.
SIMA will host its eighth local Grand Prix of the year in just one weeks time, on Saturday August 24th. Excitement is bound to be palpable for local fans and spectators viewing any racing action this late in the season.
For more information see www.simaracing.com or http://www.x30world.com/iame.international.final/