Series News: F1 Boston Gearup Challenge F-Series Team Report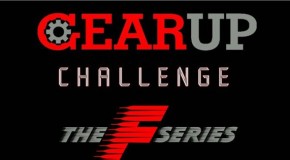 August 23rd & 24th the Gearup Challenge will experience a real treat in our karting community as we visit the fantastic F1 Outdoors circuit. The track has never hosted an event for a multi engine karting program and we are honored to be the first and hope to see the program their for many years. Visit www.f1series.com for our race day schedule and details regarding the event.
We have seen so much effort and would like to highlight the teams and their drivers for their continued support.
A fantastic effort has come from the Eurokart and Kompetative Kartsport promoting not just their quality Swiss Hutless chassis, but also highlighting every class with top notch talent for the past two years. The effort is not without reward as seen in the last round of the challenge with a fantastic drive by Steven Kovalovsky bringing his KZ powered Swiss Hultless home on the podium. The biggest leap forward in the team, from our view has to be Rocco Tedd currently in third in Formula S. This young man has but in a tremendous effort and we expect very good thing for the future. F355 teammates Chris Giumarra & Alfonso Perri don't need introduction as the talent within these drivers make it look easy. Consistantly climbing the points standing, the results are sure to be good for the upcoming races. The biggest single effort has to come from within the Eurokart team, racer Amber Friedberg and tuner Peter Friedberg making the long trip form Salida California to compete in the F355. Recent development with an injury will see Amber move her effort from F355 to F125 joining Mike Kovalovsky in a combined effort to dominate the class for Eurokart. Formula J has proven to be very competitive and Devin Wojcik continuously improving in his very fast #11 is sure to perform at F1 Outdoors. The newest member to the team is the very experienced Chris Rock and we expect some great drives in the very near future!!
Our recent introduction to Csaba Budjoso from Checkered Motorsport with PCR chassis has been very positive. He seems to have taken a liking to the program and is confirmed at Boston for round #5. The drivers representing the team will Drew Credico and teammate Andrew Budjoso  with PCR Woltjer powered machines. The teams first outing at round #4 at Pitts Karting went very well with Kyle Smith taking the victory in F355 and Ian Hornish taking a very well deserved 2nd place in Formula S on the podium.The first outing for Robert Budjoso in the Stock Honda Shifter went well and we look forward to many great races from this multi national tag champion grabbing gears!!
Full Tilt and Top kart is a force all on its own and we appreciate their effort and promotion to the F-Series. The team will field a huge amount of drivers for Boston and with many championships on the line for them they will bring their A game. Julia Boos took a dominant win in Pittsburgh and looks to build on her points lead over the current second place Nolan Ruocco. Doug O'Haro leading the points in F125 will see a hard fought battle as the 2nd and 3rd place have been gaining in the last two rounds. Julian Peacock has given us some fantastic battles over the past few races and is surely looking to beat his main rival Matthew Duncovich. Some of the Top Kart racers have some unfinished business and are looking for some much needed points to propel them up the standings Rodrigo Diaz, Cory Chase, Conrad Krawiec, Anthony DePalo just to name a few.
Dave Davies and Zanardi has been very competitive with two top notch drivers. Alex Manglass currently leading the points in in ICC and Andrew Sherry doing very well in F355 until his semi retirement for college. We thank Dave for making the event at F1 Boston possible and look forward to a bright future with this team. 
Team MDR as always produces results as proven with Nolan Ruocco currently the 2012 Formula J Champion. Working hard this season the Ruocco family has dedicated themselves fully to giving Nolan a great shot at the 2013 title. Darren Gelinas has chosen to run select events and we look forward to him doing well at future Gearup events. We appreciate the warm welcome sponsored by MDR at Victory Lane Pub at the 3rd round at OVRP. We look forward to strengthening our relationship with MDR in 2014. 
The official DR Team has not been present at the races but we must give a report for their big effort coming forward with the DR Kart drivers, as the chassis has been very effective within the series. Carter Fartuch and Chris Keller have the top two positions covered for the super competitive F355. Brayden Ehlerman doing a fabulous job in his first year of Formula S. As Bernard Muminovic continues to improve his KZ powered J90 currently holding third position in the 2013 NESKS Championship. Brad Nyman and younger brother Danny continue to make improvements in their respective classes as they learn their new chassis.
We realize we have not mentioned a great number of our competitors. We are going to include the privateer teams and individuals in a separate F-Series review to give them the much needed appreciation they so deserve. As we conclude this review we would like to say we appreciate all the effort from everyone for making this program special and creating memories that will not soon be forgotten.
Please join us at F1 Boston for a fabulous race weekend, the weather is going to be brilliant!!