GoRotax.com Driver of the Month Presented by eKartingNews.com – June 2013 – Alex Tartaglia
Texan performs double duty with success at Senior level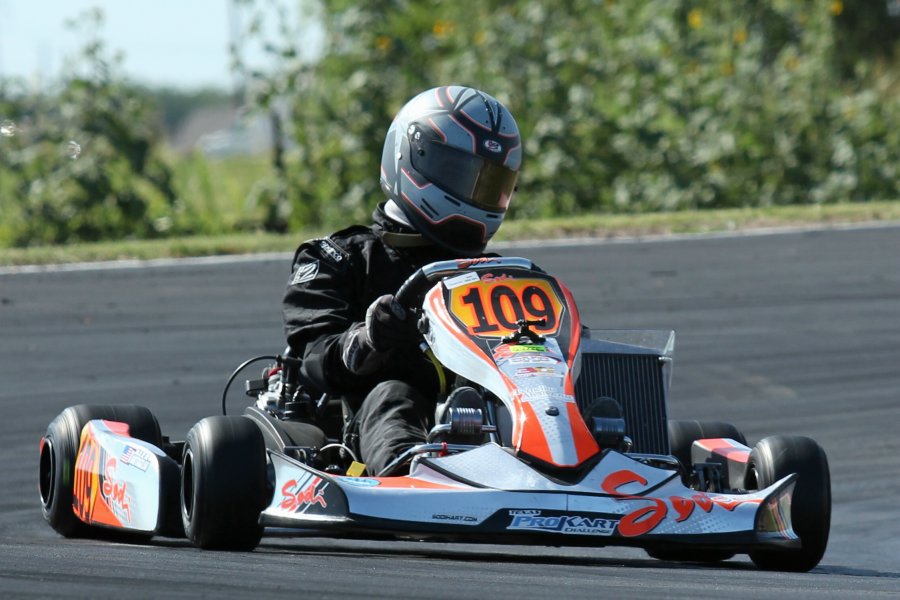 Alex Tartaglia earned a total of five Rotax victories in the month of June (Photo: dreamscaptured.net)
Thanks to the new partnership between MAXSpeed Group and eKartingNews.com, a monthly program has been devised to promote outstanding drivers in the Rotax Max Challenge. The new program – GoRotax.com Driver of the Month presented by eKartingNews.com – is based off a similar program the leading karting website offers each month, focused on the United States 'Rotaxians'. Each month, the staff at MAXSpeed and EKN will determine one driver to profile who promotes Rotax and karting in general in a positive fashion, along with standing out on-track. Each driver's accomplishments will be highlighted, in addition to getting to know the Driver of the Month.
The weather in June for the state of Texas can be summed up by one word…hot. That could also summarize the month of results for Rotaxian Alex Tartaglia. The young 17-year old is determined and motivated individual behind the wheel of a kart, and shows it by competing in both the DD2 and Senior Max categories at the Burger King Rotax Max Challenge. During the month of June, Tartaglia contest four rounds of racing on two weekends, competing at two unique and challenge circuits. Following the racing, Alex had earned three victories in the Senior Max division, while placing on the podium in the four DD2 finals which including two victories.
The opening event of the month took Tartaglia to the Gulf Coast Kartway in Katy, Texas for rounds three and four of the series. Saturday began with a day long battle with Conner Clay, with Tartaglia earning top honors in qualifying and the opening heat. Clay took the top spot in heat two, only to have Tartaglia respond in the main event. Posting the fast lap of the race, Alex won by well over 13 seconds in the 16-lap event. The following day, Logan Bearden joined the fight, as Clay lead qualifying, Tartaglia heat one and Bearden heat two. Despite a valiant effort, Tartaglia would end up second behind Bearden, but recorded his fourth straight podium finish. In DD2, Alex learned running behind veteran and 2012 Team USA driver Mike Jones as Tartaglia recorded two runner-up finishes on the weekend, but extended his championship lead.
The next weekend was familiar stomping grounds for the Dallas/Fort Worth resident as the series traveled for some night racing at the North Texas Kartway in Denton, Texas. Tartaglia ran off into the sunset both days of competition in both Senior Max and DD2 to the tune of four victories. Alex was perfect in Senior Max, placing first in all official sessions. In DD2, it was a near perfect weekend, missing out in heat one for round five and qualifying in round six. The rest was domination as he secured victories by three seconds and one second in the main events.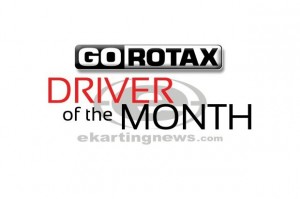 GoRotax.com Driver of the Month Presented by eKartingNews.com
June 2013 – Alex Tartaglia
Bio
Born: February 9, 1996
Hometown: Colleyville, TX
Parents: Paul & Jo Anne Tartaglia
Siblings: Sam Tartaglia
Height/Weight: 5'8/130lbs
Education: High School
Job: Student
Racing Resume
Chassis: Sodi Kart Celesta (Rotax Senior), Sodi Kart Sigma (DD2), Formula K (Stock Honda)
Engine Service Center: Dallas Karting Complex
Sponsors: Grandpa & Grandma, My parents, Ribtect, Dallas Karting Complex, Champion Racing, Sam Gunderson
United States Rotax Max Challenge Home Series: Texas ProKart Challenge, Dallas Karting Complex
Years Karting: 12
How did you get started in karting? My dad raced karts and I followed in his footsteps
What has been the high point in your racing career? Winning the SKUSA SpringNationals and SummerNationals in 2011
What are your goals in racing? To finish a final in the US Rotax Grand Nationals
In a few words, how would you describe your driving style? Smooth and aggressive
2012 Accomplishments: N/A
Likes
Favorite Track: Musselman Honda Circuit
Favorite form of professional motorsports: Formula 1
Favorite karting driver: Yannick de Brabander
Favorite professional driver: Fernando Alonso
Favorite website: ekartingnews.com
Favorite movie: Happy Gilmore
Favorite actor/actress: James Roday & Maggie Lawson
Favorite music/group: Rap/Reggae
Favorite vacation/activity spot: Munich, Germany
Favorite food: Bacon
The Real Deal
What do you do when not at the track? Work out, golf, play lacrosse, play guitar
What are your goals outside of karting? Someday be the CEO of a company
What type of street car would you like to drive? Ford GT
What are your pet peeves or things that irritate you? Driving my brother around
What is your favorite aspect about racing in the Rotax Max Challenge program? The high level of competition and close racing