Rock Island Grand Prix Welcomes Several New Partners for 2013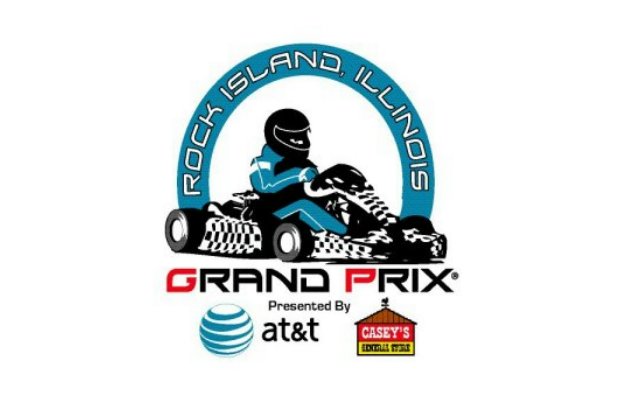 The Rock Island Grand Prix, presented by AT&T and Casey's General Stores, is excited to welcome a number of new partners for 2012. This year's race will be held on August 31- September 1.
* The International Trophy Cup Series will be this year's sponsor of the Sunday TAG Senior race. The International Trophy Cup Series races on road courses throughout the U.S. using Porche Caymans. It is a great series to consider for karters seeking to move up into auto racing. Series president Dougie Livingston will be at the Grand Prix to talk with any drivers interested in knowing more about the series. Trophycupracing.com
* The Lone Star Grand Prix will sponsor this year's TAG Masters class at Rock Island. If you enjoy racing through the streets at Rock Island you will want to learn more about the Lone Star Grand Prix which will be held March 1-2, 2014 through the streets of Lockhart, Texas. Lonestargrandprix.us
* Advanced Medical Transport is this year's sponsor of the 125cc Masters shifter class. AMT will also provide emergency medical service if needed, with two units on site all weekend. Amtci.org
* As previously announced, Bob Bondurant Racing School is also a new sponsor. It will provide a $500 voucher for winning drivers of the modern (not vintage) classes at the Rock Island Grand Prix. Two lucky drivers will also be awarded a 4-day Grand Prix Road Racing Course valued at $4,995 each, through a drawing at Saturday morning's drivers meeting. Bondurant.com
* As previously announced, MG Tires is the new sponsor of the King of the Streets stock Honda class at the Rock Island Grand Prix. MG Tires has also announced a contingency program for this year's RIGP. MG will award two sets of new tires to each driver in the 15 modern classes (excluding Vintage) who wins while racing on four MG tires (HZ, FZ or YZ only). Drivers finishing second or third while racing on specified MG tires will win one set of tires. Mgtires.com
* Also announced previously, Briggs & Stratton Motorsports is offering a discount to competitors who sign up for both LO 206 classes. For the first 25 drivers entering the classes, if a racer signs up for both classes, Briggs & Stratton will underwrite $100 of the $125 entry fee on the second LO 206 class. The first 25 racers will be able to race two classes for just $25 more than one class. Briggs & Stratto is also sponsor of the LO 206 Heavy class for 2013. briggsandstratton.com/engines-racing
Returning sponsors include Jumer's Casino Rock Island, CBS4, O'Reilly Auto Parts, Schurr Power Racing Engines. L&W Bedding, Sunbelt Rentals, Modern Woodmen Financial/Joe Schurr agent, G&E Credit Union, Mediacom, Modern Woodmen Bank, Rock Island McDonald's restaurants, John Deere & Co., The Dispatch and Rock Island Argus newspapers, Longley Systems, Cumulus Radio, IZOD IndyCar Series, Full Circle Media, Communications Engineering Co., 61 Kartway, Triple E Sales, JET Karting, Rock Island Holiday Inn, Rogan scales, VP Fuel, Gas & Electric Credit Union, Coors and Miller beer, Courtesy Car City, Allied Waste as well as AT&T and Casey's General Stores, the presenting sponsors.
AT&T is the largest telecommunications company in the United States and one of the largest in the world. AT&T is the recognized world leader in providing IP-based communications services to business and the U.S. leader in providing wireless, high speed Internet access, local and long distance voice, and directory publishing and advertising services. As part of its "three screen" integration strategy, AT&T is expanding video entertainment offerings to include such next-generation television services as AT&T U-verse TV. With 55.8 million subscribers, AT&T provides international voice services to virtually every country and territory in the world. It is a global company that sets the industry standard for a new era of integrated communications and entertainment services. The AT&T Foundation has contributed more than $1.8 billion to nonprofit organizations around the country, putting it among the five largest corporate foundations in the United States. (www.att.com)
Casey's General Stores, with headquarters in Ankeny, Iowa, operates 1,645 stores in 11 Midwestern states. The first store was opened in 1968 by founder Don Lamberti. The majority of the group's stores are in communities with a population of 5,000 or less. Casey's success has been attributed to clean stores, restrooms and the friendly employees who pride themselves on customer service. Casey's customers know that inside each store they will find dedicated, helpful and well-trained employees, exceptional prepared food and a clean environment in which to shop.(www.caseys.com)
The Rock Island Grand Prix is hosted by the Downtown Rock Island Arts and Entertainment District which features retail shops, excellent restaurants, live entertainment, dinner theater, art galleries and comedy clubs all within walking distance of the host hotel. Jumer's Casino & Hotel is just a short drive away. Rock Island is located on the Mississippi River three hours west of Chicago in an area known as the Quad-Cities which straddles the river and the Illinois/Iowa border. It is at the intersection of Interstate highways 74, 88 and 80 and is served by Quad City International Airport in Moline, Ill. (www.ridistrict.com