Team News: CRG-USA Complete Solid Month of July at SKUSA SummerNationals
Colorado-based CRG operation earns top results at home circuit in Grand Junction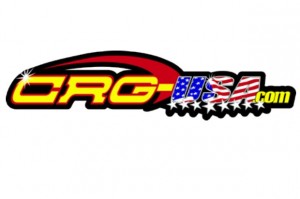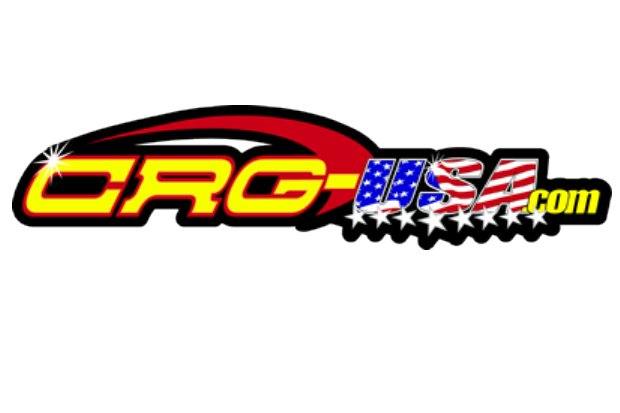 The third and fourth rounds of the Superkarts! USA Pro Tour took place July 19-21 at Grand Junction Motor Speedway and the CRG-USA squad was out in full force. The SKUSA SummerNationals made its return to GJMS after racing there for the first time back in 2011, attracting the largest field the event as ever seen. The top-notch facility played host to over 215 of the country's best karters and it also provided a weekend at home for Grand Junction-based CRG-USA squad, which enjoyed a strong showing.  The team posted top-five results thanks to the performances of Jimmy McNeil (S1), Christian Schureman (S2), Robert Marks (S4).
The premiere class during the first day of racing was the S1 Pro Stock Honda category, which was presented by CRG-USA. Californian Jimmy McNeil – who runs under the CRG-USA banner – got the S1 competition off and running on Saturday as he led karts on to the track for qualifying. The former Pro Tour S4 champion ran to the sixth best time during the qualifying session in a tough field of 15 talented pilots. McNeil drove to fourth and fifth place finishes in his heat races heading into the first main event of the weekend. He ended Saturday with an eighth place finish in the final tally, running well against an incredibly stacked S1 line-up. Sunday started off poorly, but ended well for McNeil. After qualifying in the 13th position, the CRG driver improved through the heat races and on into the main event, where he would finish with another solid top-five result.
eKartingNews.com #2 ranked driver Joey Wimsett ran very close with his teammate McNeil all day on Saturday. Wimsett finished the day just ahead of McNeil in seventh. Wimsett ran in the top-five all day on Sunday from qualifying through the heat races. Unfortunately for Wimsett, his main event ended nearly as quickly as it began. Wimsett completed just one lap before his motor stuck on the entry into turn one, ending his day and weekend early. Hometown favorite and new S1 standout, Sabre Cook had what can only be described as a frustrating weekend. Cook spent the entire weekend battling a nasty case of the flu, and despite the illness, she soldiered on to an 11th place finish on Saturday. Cook's condition worsened on Sunday as she qualified her CRG in the 11th position. Following qualifying, Cook looked to be done for the day, electing to skip both heat races.  But proving how tough and driven the Grand Junction native truly is, she bit down hard and came to the gird for the main event. Despite being incredibly sick, Cook drove from the final spot on the starting grid Sunday afternoon to rally to a sixth place finish.
In the stacked 38-kart S2 Semi-Pro Stock Honda class, Colorado's Christian Schureman flew the CRG-USA flag in the lead pack all weekend. Schureman was blindingly quick, qualifying his CRG fifth on the grid after qualifying on Saturday. In the first heat race, he drove to second place, and then posted a sixth place finish in the second heat to keep himself in the hunt for the race win. Schureman spent the main event battling with two quick opponents, and ended up taking a strong fourth in the official results. On Sunday, Schureman finished fourth once again to card a pair of top-fives.
Two-wheel transplant Zach Herrin joined CRG USA on the weekend and had an impressive day on Saturday in his SKUSA Pro Tour debut as he ran top-15 for most of the day en route to his 14th place finish. Sunday did not go quite as well for Herrin as he ran 27th on Sunday. If it weren't for bad luck, Texas driver Jerry Rhodes would have had no luck at all at the SummerNats. Despite showing great speed two weeks prior at the Rocky Mountain ProKart Challenge regional event, and in practice on Friday, Rhodes could not seem to outrun his bad luck. Crashes and mechanical issues alike kept him mired deep in the field all weekend. On Saturday, Rhodes finished 31st. Sunday saw slight improvements for Rhodes as he drove to a 29th place finish in the main event.  CRG-USA had a deep line-up in the S2 class, as Ryan Lankenau finished 32nd on Saturday, and 33rd on Sunday. In addition, Lindsay Brewer was pleased to be at home for her second national in S2.  This is Brewer's first year in a shifter kart and she ran steady throughout the weekend, finishing 26th in the open main event and then improving to 24th on Sunday.  It was a strong and consistent run throughout the weekend, with loads of experience gained.
In the always-competitive S4 Stock Honda Masters class, veteran Robert Marks led a six-driver CRG-USA contingent. The Californian made the most of his weekend in Grand Junction, rarely leaving the top-five across two days of racing.  Marks posted a stellar weekend in Colorado as he recorded back-to-back fourth place finishes.  Texas driver Steve McCafferey was coming off a solid run at the SpringNationals in April, and he continued his pace with a top-10 on Saturday having never seen or driven on his team's home track until official practice on Friday. Despite running in the top-10 the first half of Sunday as well, McCafferey would encounter mechanical issues that prevented him from finishing Sunday's main event.
The pride of Wyoming Scott Allen was enjoying a wave of happiness at SummerNats after his girlfriend Linda accepted his marriage proposal on the Thursday night before the race weekend. Allen had a solid day on Saturday as he climbed to a 13th place finish after qualifying 22nd. On Sunday, Allen qualified better, but was not as strong in the heat races. In the main event, Allen would match his performance of the day before as he finished in 13th once again. Darrell Tunnell had an up-and-down weekend as he ran 15th in the main event on Saturday, and finished outside the top-20 on Sunday. CRG-USA's Colorado S4 crew consists of Jet Davis and Rob Van Deren and represented their home state well at the SummerNats. Davis ran inside the top-15 all day on Saturday and was on pace to crack the top-10 in the main event before being involved in a last lap incident that relegated him to a 17th place finish. Davis's bad luck continued on Sunday as he would start the main event dead last after an issue in Heat #2. Davis's racecraft and patience allowed him to advance forward to an 18th place finish at the end of the 18-lap battle. In only his second National event in a shifter kart, SCCA transfer Van Deren had a good weekend as he finished 21st and 15th in the two main events at his home track national. Victor Jimenez was 14th on Saturday and was in position to improve that result Sunday but retired early.
In TaG Masters, CRG-USA supported Hugh Templeman in his weekend program. The outing was an odd one for SKUSA Pro Tour rookie, however, beginning with a strong 12th place finish on Saturday. On Sunday, things ended with a wild ride, as Templeman's main event came to halt a half of a lap early.  On the final circuit, Templeman made contact with another driver that resulted in him being ejected from the kart as it tumbled through the air.  Despite the incident, Templeman emerged unscathed and was able to card a better result from the day before due to attrition, taking 11th place in the final tally.
CRG-USA TaG Junior driver Evan Roshak welcomed Jacob Loomis under the team tent for the SummerNationals. Roshak had a rough weekend as he finished 15th on Saturday despite the fact that he barely missed out on a top-10 qualifying spot. Despite mechanical woes in both heat races on Sunday, Roshak would prove resilient as he drove from the final spot on the grid to an incredible 11th place finish. Loomis has an interesting weekend as the chassis he was planning to race arrived at the track on Saturday night, requiring a late-night build.  In the absence of his new kart, Loomis still had an impressive run in Colorado. After just missing out on the top-five qualifying run on Saturday in his old chassis, Loomis finished the main event in the seventh position. After his new CRG chassis arrived Saturday, Loomis and the team went to work building his new kart from the ground up to have it ready in time for round four on Sunday. The young driver spent most of the day familiarizing himself with the new chassis, and he did surprisingly well under the difficult circumstances. Aboard his new kart, without any testing whatsoever, Loomis drove his kart to an eighth place finish on Sunday. Despite being presented with some adversity, he impressed him powered through to a pair of top-10s.
In TaG Cadet, Tristin MacLeod represented the CRG-USA team in Colorado.  Despite coming in with high hopes, in the end, MacLeod had a tough weekend that will certainly be a character builder. On Saturday, MacLeod was taken out on the opening lap that would end his day early. Sunday did not go any better for the young Grand Junction local. A turn one crash on the opening lap of the first heat race resulted in MacLeod flipping in his kart before coming to a stop in between turns one and two. Despite being checked out by medical crews, Tristin was cleared by onsite medical staff and was actually cleared to return to racing that day, had his kart been in the condition to race.
The CRG-USA team will now look forward to more major events on the 2013 schedule, including the final round of the SKUSA Rocky Mountain ProKart Challenge on August 23-25, the Streets of Lancaster Grand Prix in September and the SKUSA SuperNationals in November. For more information on begin part of CRG-USA for any upcoming events, visit www.crg-usa.com
About CRG-USA:
Located at the Grand Junction Motors Speedway in Colorado, CRG-USA is the newest importer for the CRG chassis brand. Operated by Stacey Cook, the company will focus their distribution and marketing on the western and central portion of the United States. In addition, the operation is fielding a national race team program through the 2013 season at all the major karting events on the year. If you want to race with the best product in karting, jump on board with CRG-USA today. Visit www.crg-usa.com or phone 855-TEAMCRG (832-6274).