K1 RaceGear Continues Their Support of Team USA for Third Straight Year
Safety apparel company named Official Supplier for US drivers at Rotax Grand Finals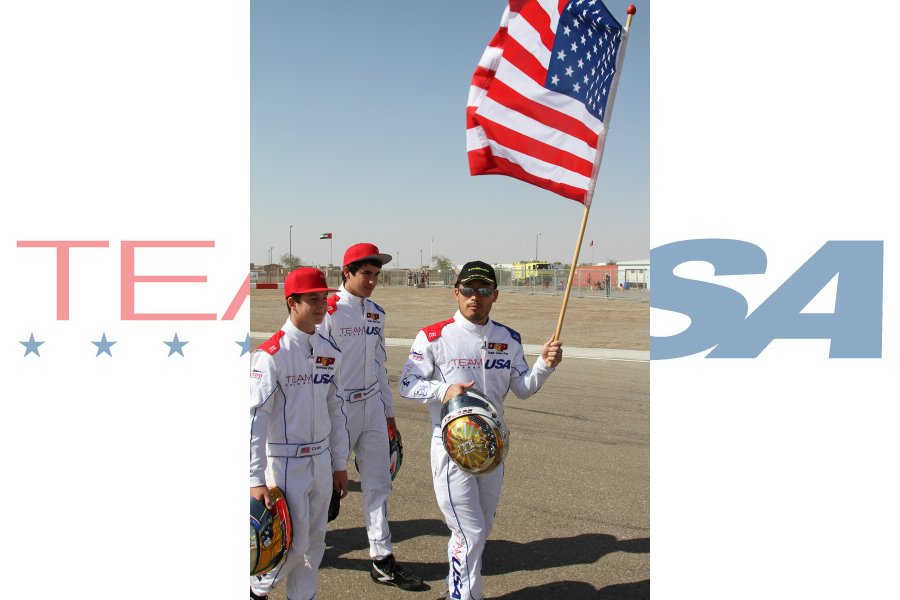 K1 RaceGear, makers of high quality motorsports apparel for karting and other forms of racing, have announced that they will be the official safety gear supplier for the 2013 version of Team USA. This marks the third straight year that K1 RaceGear has been the official supplier to Team USA. And, with the Grand Finals on home soil this year, K1's support is even more special.
"We are very proud to be the official safety gear supplier to Team USA", said K1 RaceGear's Richard Zimmermann. "We're very proud of what these racers have accomplished and very excited to see them racing in the biggest race of the year in K1 RaceGear products. With the Grand Finals in New Orleans, we will also be able to attend the event to cheer on our team!"
The commitment from K1 RaceGear will have the drivers covered "from head to toe" (excluding helmet). For each driver, the generous package will include TWO custom 2013 K1 Team USA driving suits, TWO pairs of custom Team USA driving gloves, a pair of K1's new Pilot driving shoes, two Coolmax® head socks (available in either black or white), two Coolmax® shirts (also available in either black or white), and, to transport all their gear, a K1 Race Gear gear bag. This package is worth over $1,000 per driver and symbolizes K1 RaceGear's commitment to the best in American motorsport.
At the past two grand Finals in Abu Dhabi and Portugal, Team USA was the best looking team on the race track thanks to K1 RaceGear's amazing products. In the coming weeks, we will announce the design of this year's suit designed specially for our 2013 Team USA members.
For more information on K1 RaceGear and their entire product line, visit them on the web at www.K1RaceGear.com or on Facebook at www.facebook.com/K1RaceGear.  For news and information regarding the Grand Finals and the U.S. Rotax MAX Challenge, go to www.GoRotax.com or their Facebook page at www.facebook.com/GoRotax.