Rock Island Grand Prix Offering Casey's Race Against Hunger TaG Senior Saturday Afternoon
Annual Labor Day street race urging driver, spectator donations for River Bend Foodbank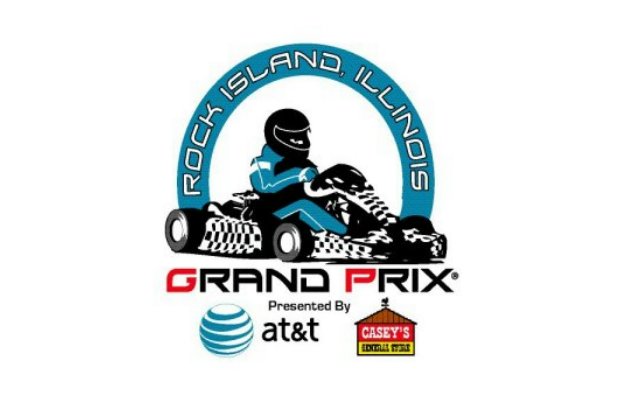 The Rock Island Grand Prix has been delivering free family entertainment on Labor Day Weekend for 19 years. This year organizers are asking spectators for something in return. A new feature for this year's event is the Casey's General Stores Race Against Hunger on Saturday. The Casey's Race Against Hunger, and a new Vintage Kart race featuring karts from the 1950s, 60s, 70s and 80s and sponsored by CBS4, will inject a jolt of racing excitement at midday Saturday, which traditionally has been a day of just practice and qualifying.
This year, the Casey's Race Against Hunger will provide a second race for TaG competitors between the two morning practice sessions and the qualifying runs in the afternoon. Race registration will be required, just like any of the other Rock Island Grand Prix categories, giving TaG racers a chance to compete for the prestigious 'Rock' trophy and Bondurant prize for the winner, while providing some community service for the Quad Cities area.
Each driver in Saturday's Race Against Hunger TAG Senior race must provide a donation of non-perishable food for the River Bend Foodbank. Starting positions will be based on how much food a driver donates, with the minimum being 20 pounds.
Spectators who come down for racing on Saturday and Sunday are also being asked to bring a food donation. Collection stations will be set up at the three main pedestrian crosswalks.
"As we head into fall, it is important that shelves at River Bend Foodbank are restocked. We all know it is difficult for people to get ahead in life if they are hungry, so we thought this was a good opportunity not only to try something different with the racers, but to also focus attention on the needs of the food bank," said Roger Ruthhart, president of the Rock Island Grand Prix.
"If every spectator brought even one can or box of food, we could make a significant contribution," he added, stressing that donations be non-perishable food. Ruthhart also added that cash contributions to the food bank on behalf of the grand prix would also be welcome. For every $1 donated, River Bend Foodbank can distribute $10 worth of food. Donations can be sent to the River Bend Foodbank, 309 12th ST., Moline, Ill.61265.
River Bend Foodbank, a non–profit 501(c)(3) organization, collects donations of food for distribution to more than 300 charitable community organizations that support the hungry. Located in Moline, Ill., River Bend Foodbank has 25,000 square feet of warehouse space. This allows the Foodbank to handle donations of grocery product that member charities are unable to handle on their own. The foodbank's service area includes the Quad-Cities and 22 counties in Eastern Iowa and Western Illinois.
Casey's General Stores and AT&T are presenting sponsors of the Rock Island Grand Prix, August 31-Sept. 1, 2013 in the Rock Island Downtown Arts & Entertainment District. Visit www.rockislandgrandprix.com for more on this year's event.