Three Chances to Win $500 for Senior Pro Gas at WKA Pittsburgh Gold Cup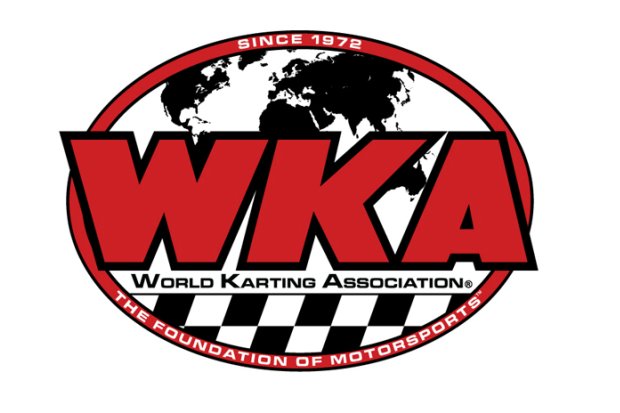 Things are heating up in the WKA RLV Tuned Exhaust Products Gold Cup Series, and the latest promotion has $2,000 up for grabs for Senior Pro Gas Animal racers at round four of the 2013 four-cycle sprint series, the August 23-25 GT Machine Grand Nationals at Pittsburgh International Race Complex.
Since the Jacksonville opener in March each event of the 2013 Gold Cup Series has seen an array of special promotions with the goal of enticing more racers to come out and enjoy some of the best sprint racing this country has to offer.
Round two at South Bend, Indiana, in May saw $2,000 added to the Senior Animal Money Race for Pro Gas Animal entrants. Briggs & Stratton Racing also came on board for the South Bend round, posting three new stock Animal engines to the winners of the Sportsman and Junior Pro Gas Shootout races and the Senior Animal Money Race.
Last month at G&J Kartway in Camden, Ohio, $1,500 was added to the Senior Pro Gas purse. The first-place Pro Gas finisher in Friday's Senior Animal Money Race received a cool $250 bonus, while $500 was awarded to the top overall finisher between Saturday and Sunday's Senior Pro Gas Animal points classes.
New York's Michael Fauci made his return to the Gold Cup Series and stole the money, finishing second to methanol-powered Animal racer Tyler Sandmeyer in the Money Race to net the $250 bonus and then sweeping the Senior Pro Gas Animal main events Saturday and Sunday to take home the $500 prize. Dylan Zobkiw won $250 for the second overall finish. Michael Prokup Jr., Cal Stewart, Matthew Horst and others left Camden with a little extra money in their pocket to pay for some of their racing expenses, as well.
With two races left on the 2013 Gold Cup slate, the promotions are not slowing down.
This month at Pittsburgh Grand National Eagle trophies will be on the line for all main events and a healthy $2,000 has been added to the Senior Pro Gas purse.
The race for the big payday will kick off with Friday night's Senior Animal Money Race. The event, open to traditional methanol-powered Animals and Pro Gas Animals, will pay $500 to the first Pro Gas kart across the stripe. The regular 75 percent payback will be offered to the top-five finishers, no matter which type of engine they're running,
The format of mixing the two Animal engine applications has worked well this season. Ryan Bavineau and Tyler Sandmeyer have split the last two Money Races on their methanol Animals, but Bavineau campaigned a Pro Gas engine in the Camden Money Race and Sandmeyer now has possession of a Pro Gas engine, as well. It will be interesting to see if Sandmeyer sticks with the methanol-powered engine at Pittsburgh or if he goes for the big $500 payday with a Pro Gas Animal.
Saturday's Senior Pro Gas Animal feature will pay $500 to the winner in a "winner-take-all" format. Second place on back does not pay.
While only the winner gets paid in Saturday's show, Senior Pro Gas racers will have another opportunity at a $500 prize in Sunday's Senior Pro Gas main event. Once again, the race will be a "winner-take-all" extravaganza.
The other $500 comes into play if a driver can sweep the weekend. Clearly this will be a tall order, however, if a driver can win the Pro Gas portion of Friday's Money Race, Saturday and Sunday's Senior Pro Gas feature, a cool $500 bonus will be awarded totaling a nice $2,000 payday.
Sportsman Pro Gas racers will have an added bonus in Friday's special 10-lap Shootout. Another radio-controlled truck will be up for grabs to the winner. At Camden Alex Vrabel won a new ECX Torment Short Course Truck. At Pittsburgh the Sportsman Shootout winner will take home an ECX Torment 1/10 Short Course Truck, another fine piece of machinery valued at $279.99 retail.
Pre-registration remains open for the upcoming GT Machine Grand Nationals. Go to HERE to view and print the event entry form.
SUMMIT POINT ROAD RACE ENTRY FORM POSTED
Next up for the 2013 WKA VEGA / TS Racing Road Racing Series driven by Mazda is the season closer for the enduro-style national karting series, a September 6-8 date at the historic SummitPointMotorsportsPark in Summit Point, W. Va.
The Summit Point Nationals is hosted by the Woodbridge Kart Club and marks the seventh and final round of the National Road Racing Series.
Summit Point pre-registration will open this Thursday. The entry form is now posted on WorldKarting.com. Click Here to view and print the Summit Point Nationals entry form.
Just like VIR, the Woodbridge Kart Club will offer online pre-registration for Summit Point. The online pre-registration forms will be set up on WoodbridgeKartClub.com before pre-registration opens Thursday.
For those racers mailing the traditional entry forms, mail to WKC at 3383 Hickory Hills Drive; Oakton, VA22124.
PRD PAN-AM CROWN OF KARTING PRE-REGISTRATION NOW OPEN
Pre-registration is now open for the October 17-20 PRD Pan-Am Crown of Karting at the Auto Club Speedway in Fontana, California.
Registration for the event is through MotorsportReg.com. Click here for a direct link to the MotorsportReg.com PRD Pan-Am Crown of Karting event entry page.
Drivers registering before midnight PST September 3 will be eligible to win a PRD 125cc Fireball complete engine package. One driver in each class will win a set of VEGA FH tires. You must register before Sept. 4 to be eligible for the tire award.
The PRD Pan-Am Crown of Karting will be run in conjunction with the IZOD IndyCar World Championships on the 2.5-mile Auto Club Speedway oval on October 19.