The Bottom Line – Pride in Progression
Charlie Kimball's victory shared among karting community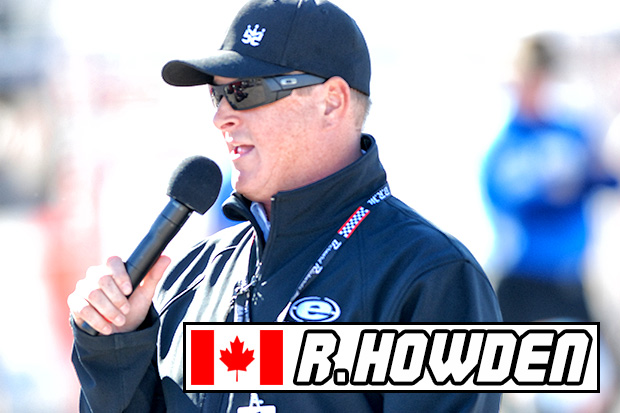 Be sure to post your comments regarding the column below in the EKN Global Members Discussion section – Ed.
It's surprising to say this, but through the 20 years that I've been doing what I do, I don't think that I've ever been this busy.  I'm currently in the middle of a 14-week stretch that will see me trek to 11 events.  Throw in the launch of our new site platform and I'm on the rev limiter most days.  Funny thing is, I'm not complaining.  I have a unique opportunity to enjoy many forms of our sport, on a daily basis, spending time with my different motorsports families each weekend in the karting and open wheel junior formula car worlds.  It's truly is a gift.  It's the people who make it all worthwhile for me, whether it's the parents who take the time to thank us for highlighting their child in a race report, sitting down for a beer with a team owner to talk about the sport, dinner with fellow motorsports roadies to cap another successful weekend, or just joining in on the exuberance and satisfaction of a racer who's just scored a big win.  I often get a little choked up on the podium when I'm introducing a race winner; going on about what it took him or her to get there, and how this performance and success is so important.  When you watch someone battle and fight, learn and evolve, over a number of years, you get emotionally invested.  At least, I know I do.
This past weekend, we were in Mooresville, NC for the Rotax Grand Nationals and we had the chance to enjoy a little of everything that I just mentioned above.  That said, this column isn't about what happened at the Rotax event, but instead, it's about what happened over 450 miles north of Mooresville at another track.  At the famed Mid-Ohio Sports Car Course during the IZOD IndyCar Series event, one of our own broke through against the establishment and won his first IndyCar race.  The victory by California's Charlie Kimball was not only a momentous occasion for the series and his team, but it was also a shot heard through the karting community, as Charlie is loved and cheered for by many in our world.  Like so many young West Coast karters, Kimball came up through the IKF ranks, winning his share of Duffy's in two-cycle competition over a seven-year karting career.  His blue #91 was a familiar site at the front of the pack.  I was lucky enough to get to know Charlie and his family more closely during his time on the SKUSA ProMoto Tour in 1999 and 2000, where he was a top driver in the 80cc Junior and Senior categories.  When a guy is on the podium as much as Charlie was, as an announcer, it's easy to develop a bond with the racer.  And with so many young pilots, when they begin their move to car racing in hopes of making it big, I follow them and their performances along the way.
After karting, Charlie began his quest for a professional career in Formula Ford racing, before graduating to the Cooper Tires Zetec F2000 Series in 2003, winning four races in that incredibly competitive championship. We continued to cover Charlie through our publication – FormulaCar Magazine – and I was lucky enough to get the opportunity to call many of those races as well.  Kimball would then make the brave step in heading to Europe to pursue the F1 dream, scoring victories along the way in British Formula Ford and Formula 3.  He was the first American in over 13 years to win a British F3 race.  Then it was onto the F3 Euroseries, where he beat Sebastien Vettel in Zandvoort in 2006.  Charlie's life took a big turn in 2007 while running in the World Series by Renault, when the discovery of type 1 diabetes put him on the sidelines mid-season.  Luckily, he was able to work closely with his team doctors to better fine-tune his physical fitness and nutrition, and a triumphant return was made to the F3 Euroseries in 2008, when he scored a podium second in the opening round of the series.  With his diabetes under his control, Charlie would return the United States to tackle the Indy Lights series with a new focus on earning a spot on the IZOD IndyCar series grid.  This goal was ultimately met and with the help of his partner Novo Nordisk – a diabetes care company – in 2011, he became the first driver in history with type 1 diabetes to qualify for the Indianapolis 500, finishing 13th overall.
Charlie's triumph is a story in overcoming adversity, turning a supposed weakness into a strength and an ally, while never giving up on your dream.   But for me, it's about seeing a karter who I've followed for 15-plus years climb out of his race car as a winner in the highest form of racing we have in North America.   I talked about having a unique opportunity in my life, and being able to share memories with so many of our sport's rising young stars is one that I enjoy very much.
Congratulations, Charlie….well done.
Race safe,
Rob Howden
Publisher / Editor-in-Chief
eKartingNews.com
Twitter: @RobHowden