Paddock Insider: 2013 United States Rotax Max Challenge Grand Nationals – Friday
A look into Friday's action as it happens at the GoPro Motorplex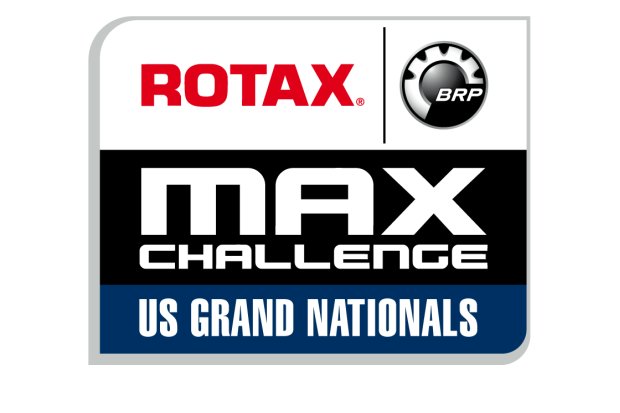 EKN's Paddock Insider is a new Trackside coverage addition, bringing you notes, updates and breaking news as it happens. The article will be a timeline of events as they happen during the 2013 United States Rotax Max Challenge Grand Nationals. The information will not be seen anywhere else, including interviews and photos. Please feel free to comment and discuss our coverage and today's action in the EKN Global Members Discussion area below:
---
Heat 3 Interviews:
---
Eye in the Sky
The USRMC official are using the DJI Phantom flying device to review start videos. The remote-control device can fly above the field as they take the green flag to help assist the officials to review some of the penalties that are being assessed. As mentioned in the EKN Paddock Pass, MAXSpeed Group's Richard Boisclair is providing his own flyer to provide the extra GoPro footage.
Frantic Friday
With the third heat representing a driver's last chance to earn points, we expect to see some exciting racing as we close the day. Drivers who have encountered issues and may have DNFs on their record are going to need to be more aggressive, while those with solid finishes in the first two heats may have the opportunity of being a little more cautious. Attrition also played a factor as two contenders in the DD2 races – Nathan Mauel and Ariel Castro – suffered mechanical issues to put them behind in the point total.
---
Heat 2 Interviews
---
BREAKING NEWS
Micro Max top qualifier Reece Gold has been ejected for an illegal motor. The engine he submitted for competition has a UK serial number, which is illegal for United States competition. I believe protests and appeals have been submitted, and we will keep updates coming on the situation.
Bad Luck for Pelosi in Masters
Pelosi looked to have the Masters Max Heat 2 race in control, but a broken chain took him out of the race and in 23rd position. He is the first early contender to run into trouble in a heat race, and shows the importance of being consistent throughout the three rounds of heat races. Also, because of his age (31 1/2), he had been weighed prior to the each session to ensure he is at the 190lbs minimum.
Beautiful Start to the Day
The weather should be no factor today as bright blue skies and sunshine has welcomed everyone for warm-up to begin Friday's action. The track is primed for the final two rounds of heat races, and the LCQ for Senior and Junior fields. Here were the top drivers in warm-up session:
Micro Max: Jordan Heffner – 55.908
Masters Max: Diego Pelosi – 49.099
Mini Max: Michael Benyahia – 52.107
DD2: Daniel Formal – 47.028
DD2 Masters: Alan Rudolph – 47.658
Junior Max: Kyle Kirkwood – 48.714
Senior Max: Nick Neri – 47.329