Industry News: Whisler Racing Services Announces New Rotax Performance Services
WRS to offer Rotax engine services via online store at www.Whisler-Racing.com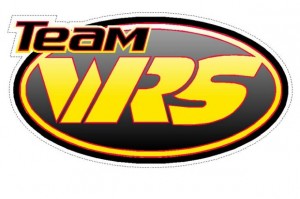 Continuing to make strides in the karting community, Whisler Racing Services (WRS) is pleased to announce the launch of a unique Rotax performance services platform. Together with already established product lines including Holeshot Drive Systems (HDS) sprockets and chains, Accu-Mix Race jugs, and a variety of tools and accessories, WRS customers will now be able to acquire Rotax performance services online at www.Whisler-Racing.com.
"Many new customers as well as some local and regional Rotax customers are unaware the services we are offering are even possible," explained WRS President AJ Whisler. "The new platform of ordering these services online will help drivers find speed that I have found through years of testing and developing."
WRS and Whisler, a 25+ year veteran of the karting community as a driver, team owner, driver coach and business owner, will offer a wide-array of Rotax engine services online. Customers can secure Rotax engine work and complete rebuilds, complete engine purchases, WRS coil testing, WRS carb prep and complete Kosmic/Rotax packages. With the online store offering an easy shopping experience for customers, all service-based purchases include specific details and instructions on packaging and shipping.
"The services we are offering are a culmination of years of tuning, testing, and developing Team WRS customers Rotax packages," continued Whisler. "To now be offering them through our online store will make the process much easier for both new and current customers."
For more information on WRS Rotax performance services and to order online, please visit www.Whisler-Racing.com and click on the "Our Products" link at the top left of the page.
For more information on Whisler Racing Services, Team WRS and the Holeshot Drive Systems product line, please visit www.Whisler-Racing.com or contact Whisler Racing Services at 602.502.6230 or via e-mail to AJ@Whisler-Racing.com