Industry News: Jourdain and K1 RaceGear Join Skullcandy Team Nissan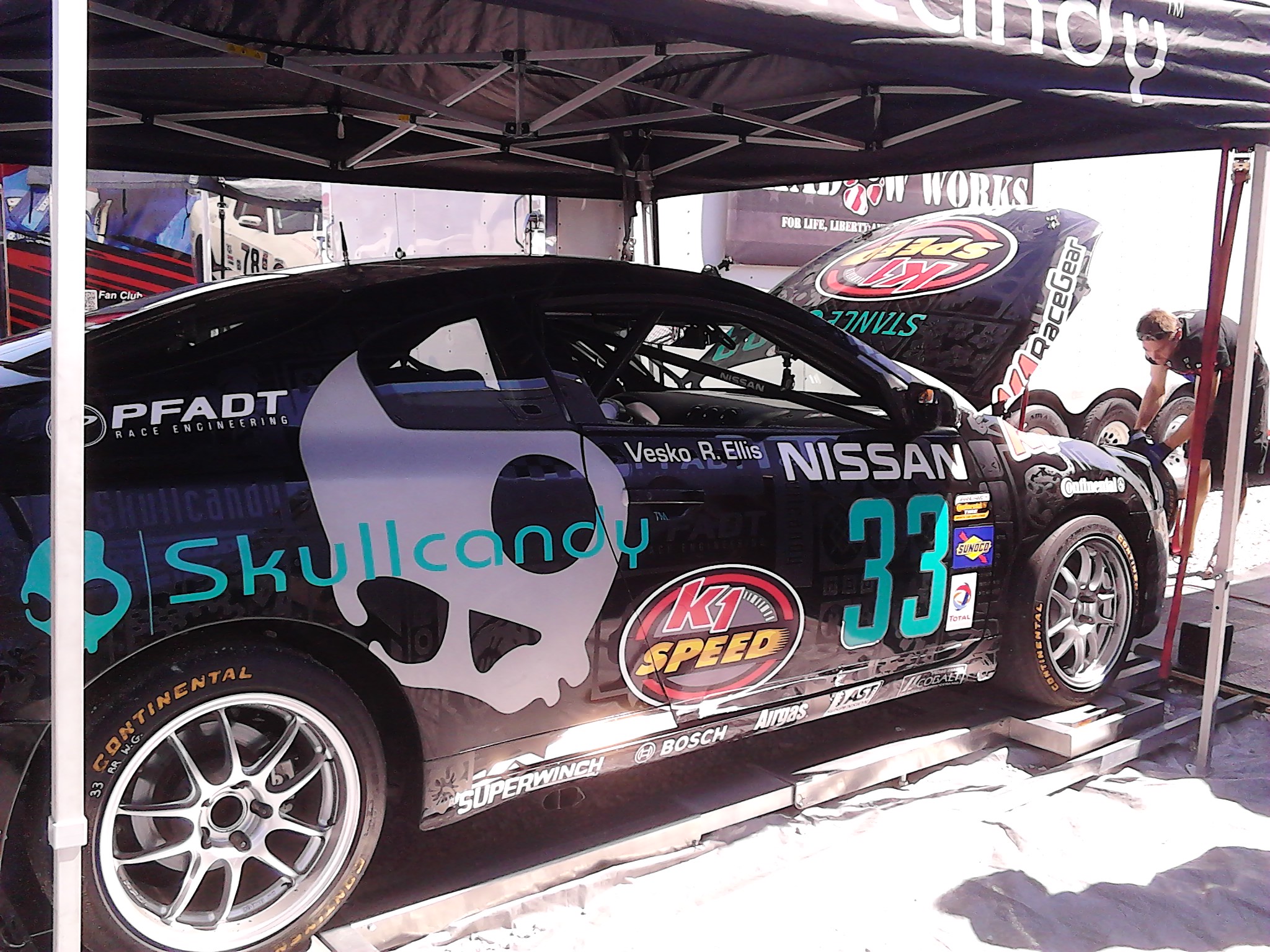 Skullcandy Team Nissan is beyond stoked to announce the newest addition to the Continental Tire Sports Car Challenge Team—Patricio Jourdain, from Mexico City, Mexico. The cousin of Indy car and CART veteran Michel Jourdain, Jr. Patricio will bring international experience to the team beginning at Road America. While this will be his first CTSCC event, he's not a newcomer to sports car racing. Starting his career as a champion kart racer in Mexico, Patricio has also raced everything from touring cars to NASCAR stock cars. Currently he is K1 Speed's pro driver supporting them with race clinics at K1 locations across the United States.

Today, when the #33 and #34 Nissan Altima Coupes roll out of the trailer at Indianapolis Motor Speedway they will be rocking two new logos in addition to the iconic skull: those of K1 Speed and K1 RaceGear. K1 Speed is America's largest indoor kart racing company, and has just opened their 16th location in San Antonio, Texas, with more to come. K1 RaceGear is a full-service safety and apparel manufacturer and provider of gear for the entry level kart racer to the professional auto race team.
"I love it when a plan comes together! K1 and Patricio are an excellent addition to the team, I've gotten to know Patricio over the last year and I'm really happy to see him in one of the Skullcandy cars. I believe he'll be a great addition to our driving team." says team owner Lara Tallman.
"I am very excited to join Skullcandy Team Nissan with the support of a great company and good friends at K1 Speed." states Jourdain. "The goal for the remaining of the 2013 season is to drive intelligently, finishing races and giving our supporters what they deserve on and off the track. K1 and I both believe this is a start of a great partnership."
K1 Owner David Danglard adds his enthusiasm, "We've always been part of the racing world, and are very happy to have K1 participate with Patricio in the Nissan ST car. He's been an important part of the K1 team, and he's a great addition to Skullcandy Team Nissan."