Industry News: Comet Racing Engines Continues USPKS Win Streak in Wisconsin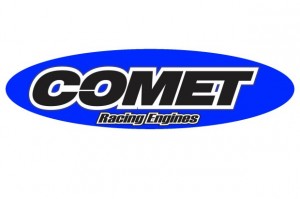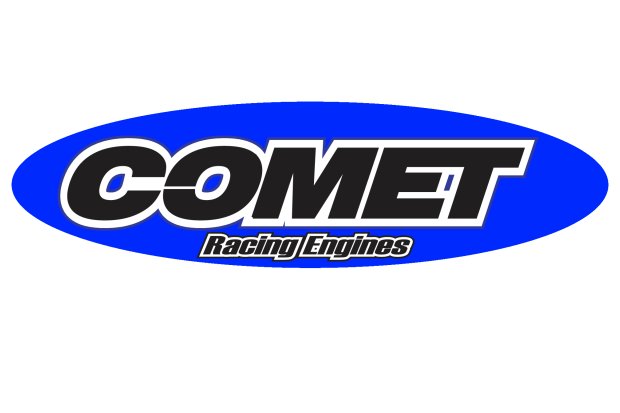 Round 3 of the inaugural United States Pro Kart Series season took place at the historic Badger Raceway in Dousman, Wisconsin. Badger is a storied facility that has been hosting major karting events for over 40 years, compared to most tracks built in the last 15 years, Badger is shorter and narrower without any major straightaways. Badger is a great drivers track that offers close racing and tough passing opportunities that would put all USPKS drivers up to a unique challenge.
The Rookie Yamaha class would start out the weekend for Comet Racing Engines in fine style with Talan Drake taking pole on a Comet Yamaha with Aidan Harrington and Mark Fineis in 2nd and 3rd. All three on Birel karts. Drake would win both heat races with Fineis in 2nd in Heat 1 and Harrington in 2nd in Heat 2. The final would see Harrington and Aiden Lindley fighting for the win where contact on the last lap would see both drivers drop down the order. After the dust settled Mark Fineis would cross the stripe in 3rd and Lindley 4th. Harrington would gather it back up to finish 8th.
Sunday in the Yamaha Rookie class was all Mark Fineis. After qualifying 4th the Birel driver would take the win in both heat races and win the final by 2 seconds, which in the Yamaha Rookie class is no easy feat! Aiden Lindley was 3rd and Aidan Harrington was 4th. Talan Drake was 6th, James Lynch 9th and Chandler Moran 10th.
Luke Fineis started out Sunday well with a 2nd place qualifying on his Birel in the Yamaha Cadet class with a 4th in Heat 1 and a 3rd in Heat 2. In the final it was anyone's race with the battles fierce all through the top 10. Simon Sikes who won at the previous round in New Castle took his turn at the front of the field only to get knocked off the track fighting for position. Drew Lindley had a solid race finishing 2nd, Gabriel Zellner was 4th on the Arrow after finishing 3rd the previous day in the final. Sikes came back from his off track excursion for a 5th place finish on the Birel for the final podium spot.
Zach Holden is in a transition year, running Sportsman classes with some series and moving up to Juniors in others. The step between Sportsman and Junior can sometimes be a rocky one but Zach has shown that he is more than ready. Holden, on a Top Kart with Comet KT100 completely swept the Yamaha Junior weekend with pole both days, winning both heat races each day and winning both 25 lap finals by an impressive 10+ seconds each! It was just Zach's weekend. Fellow Top Kart driver Emerson Reed finished 4th on Saturday and was 2nd on Sunday. Zach continues to lead the points in Yamaha Junior.
Despite very little experience on different tracks outside of New Castle Motorsports Park, Andrew Burton continues to run impressively in the Yamaha Senior category with a 2nd place qualifying on Saturday. Colton Ramsey on the Tony Kart was 2nd in heat 1 with Burton on the Arrow X2 taking 2nd in heat 2 and Ramsey in 3rd. Unfortunately hard racing and contact would push Burton down the running order but Colton Ramsey would take a well deserved 2nd in the first final with his Comet KT100.
In qualifying Sunday Ramsey would end up in the 2nd spot, Burton in 4th and after a lot of setup changes overnight Camden Speth was 5th. Heat 1 seen Burton in 3rd with fastest race lap and Speth in 5th. Speth was 3rd in Heat 2, Ramsey, after bad luck in Heat 1 was 4th and Burton was 6th after some contact. In the final Speth on the Arrow immediately jumped out to 2nd place and would run in the top 5 the entire race, when the checkered fell Speth was 5th. Hard luck continued for Ramsey and Burton who did not finish the final.
Saturday in Leopard Pro, Colton Ramsey on the Tony Kart qualified on the front row with a 2nd place effort. Mark Dismore Jr. on the FA was 5th. In Heat 1 Dismore moved up to 3rd and Ramsey was 4th. Contact in Heat 2 sent Dismore back to 14th but would recover to 7th and Ramsey in 8th. In the Final Dismore would take the lead on lap 6 for a couple of circuits before settling into 3rd place. The man on the move was Derek Dignan on the FA Kart who started 8th. With 5 laps to go Dismore had to pull off from 3rd with a flat right rear tire. Dignan would go on to finish 3rd at the checkered with Dismore taking fast lap honors.
On Sunday Ramsey was 3rd in qualifying with Dismore 4th. The top 5 were separated by 1 tenth of a second! Dismore was on the move in heat 1, finishing second with fast race lap. Ramsey was 5th. Dismore was on the move again in heat 2 but this time he made a move for the lead and would go on to win the heat with fast time again, Colton Ramsey would cross the stripe in 3rd. Dismore started the final from the outside of the front row and would take the lead on lap 2 and lead for the next 10 laps. Second place made a move for the lead and Dismore looked content to run 2nd for a few laps. Dismore ran nose to tail in 2nd until 9 to go when the leading kart suddenly slowed with an electrical problem. Dismore held on for the next 9 laps to take his first USPKS victory and claim another fast race lap in the process on his FA Kart and Comet Leopard engine! Derek Dignan was 4th and Michael Goodyear on the Birel was 7th.
It was another successful weekend for Comet Racing Engines and we would like to thank all of our customers for their hard work and great finishes! The Comet Racing Engines team and support trailer will be at the next round of the USPKS at Pittsburgh International Race Complex on September 6th to the 8th. Brandon Jenkins from Comet Racing Engines summed up the weekend, "I'm very happy with our weekend. This is such a unique track and it really showed that our engines run great on big tracks and tight tracks. It's also great to see our engines win on all makes of karts. I'm especially proud of Zach Holden this weekend, he had an amazing run in Yamaha Junior." For more information on Comet Racing Engines please visit our website at www.cometkartsales.com or call us at 317-462-3413.