$2,000 Added to Senior Pro Gas WKA Gold Cup Purse at Pittsburgh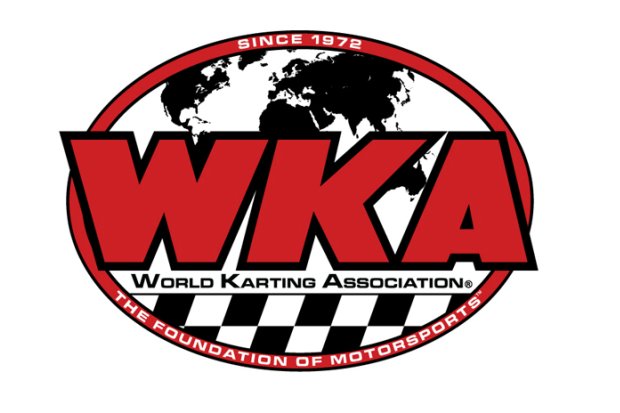 One Senior Animal Pro Gas racer could leave the August 23-25 GT Machine RLV Gold Cup Grand Nationals at Pittsburgh International Race Complex $2,000 richer. A healthy $2,000 has been added to the Senior Animal Pro Gas purse for the fourth round of the 2013 WKA Gold Cup Series. In order to leave Pittsburgh with the top prize, a driver will have to visit the top step of the podium three times in the Senior Pro Gas division.
The action will kick off with Friday night's Senior Animal Money Race. The first Pro Gas entrant across the stripe will earn a cool $500 in addition to the 75 percent payback on entry fees. The Money Race, which is still open to methanol-powered Animal karts, has seen mostly Pro Gas entrants this year. Only Ryan Bavineau and Tyler Sandmeyer have remained on a methanol Animal at South Bend, Ind., in May and Camden, Ohio, July Fourth weekend, and both have routinely beat out the Pro Gas karts.
Sandmeyer and the MGM Chassis Co. camp now have possession of a Pro Gas Animal, and it will be interested to see if the Maryland driver runs the Pro Gas or methanol Animal package in the Money Race at Pittsburgh.
As was the case at Camden, every entrant of Friday's Senior Money Race will receive either money or a product award.
Senior Pro Gas racers' second chance at a cash prize will be Saturday's Senior Pro Gas points class. Saturday's Senior Pro Gas main event winner will take home a $500 prize in addition to a prestigious Grand National Eagle trophy.
The Senior Pro Gas weekend capper on Sunday will see $500 going to the winner of the main event, as well.
The remaining $500 will be a bonus to the driver who can sweep all three Pro Gas main events on the weekend. If there are multiple winners, the $500 will roll over to the Senior Pro Gas Animal purse at the season closer this October 4-6 at Rockingham Speedway in North Carolina.
For the second Gold Cup national in a row Friday night's MotoOption Pro Gas Sportsman winner will win a radio-controlled truck. At Pittsburgh, the Pro Gas Sportsman Shootout winner will get an ECX Torment 1/10 Short Course Truck, valued at $279.99 retail.
Pre-Registration is currently open for the GT Machine Gold Cup Grand Nationals.
View and print the entry form HERE.
Mail completed entries to WKA at 6051 Victory Lane; Concord, NC28027; scan to keith@worldkarting.com or fax to 704-455-1609.
SET OF VEGA TIRES TO STOCK LEOPARD, STOCK HONDA WINNERS AT VIR GRAND NATIONALS
WKA National Road Racing Series title sponsor TS Racing has posted a set of VEGA XH tires to the winner of Saturday's Stock Leopard Sprint 1 race and Sunday's Stock Honda 2 main event at this weekend's WKA Road Race Grand Nationals at VIRginia International Raceway.
The VEGA XH tire is a proven tire in Road Race karting and won the WKA 125 Shifter race at this past December's Daytona KartWeek Road Race Championships.
Stock Leopard and Stock Honda at two of the most competitive divisions in WKA's National Road Racing Series and each class is expected to have over 20 entrants at the Grand Nationals at VIR.
Kart teams will begin to pull into the VIR paddock Thursday with practice all day Friday and racing Saturday and Sunday.
Additional information on this year's Road Race Grand Nationals is available HERE.