Industry News: Comet Racing Engines Win Multiple Grand National Races at South Bend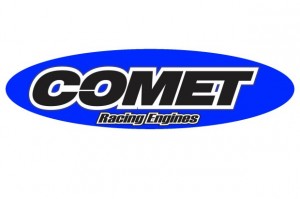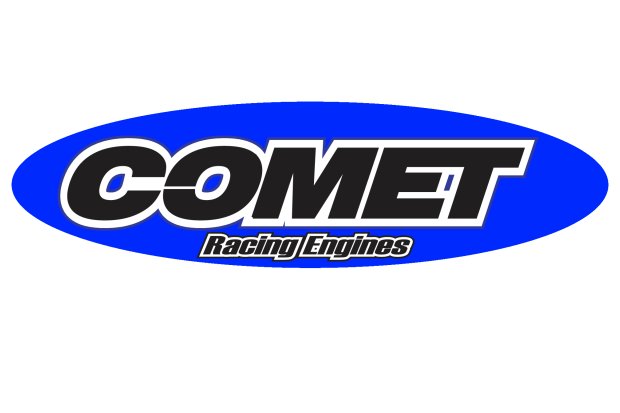 Comet Racing Engines made the short two hour drive north of home base just east of Indianapolis for the 2013 WKA Grand Nationals at MichianaRacewayPark in South Bend, Indiana. Expectations for another successful weekend were high for the late June event and the weekend didn't disappoint.
Mark Fineis, who has been knocking on the door all season in the Yamaha Rookie class finally crossed the stripe first at MRP, taking a much deserved victory on his Birel C28 kart. Jeremy Fairbairn was in the mix all weekend with a 2nd place finish on the Tony Kart. Aiden Harrington had a third place finish Sunday and another top 10 on Saturday.
Patrick Olsen was on pole both days in Komet Pro on his Top Kart and Comet Racing Engines KPV. In the races it was all Jonathan Kotyk taking the win in both finals on his Tony Kart and Comet KPV with Olsen second in both finals.
Yamaha Junior was all Comet Racing Engines with Top Kart USA driver Emerson Reed taking pole and the final win on Saturday with his Top Kart and Comet KT100. Sunday would see MRP Birel driver Grant Quinlan come from the tail of the final to take an impressive victory in the final! Quinlan would also finish 2nd in KPV Junior on Saturday and a 4th on Sunday with Gresham Wagner on the Arrow finishing 8th and 9th.
Patrick Olsen won another pole in Yamaha Senior on his Top Kart Saturday but a lost chain would see him start last for the final and end up on the podium in 4th. Sunday Top Kart drivers Chase Jones and Patrick Olsen, who secured yet another pole earlier in the day, would finish 2nd and 3rd in the Yamaha Senior final with Comet KT100's.
Derek Dignan had a third place finish in Parilla Senior on Saturday with his FA Kart and Comet Leopard and Colton Ramsey was 4th on Sunday on his Tony Kart with Comet Leopard. Mike Giessen took the pole in TaG Senior 2 Sunday and was leading on his iKart with only a couple corners to go when he had a little "help" off line which allowed the third place kart to slip by Giessen and the second place kart for the victory.
Zach Holden had a pole and a pair of seconds in the Yamaha Sportsman classes on his Top Kart and Comet KT100. Gabriel Gilbert was 7th on Saturday, Luke Fineis was 8th and Lance Fenderson was 6th on Sunday with his Top Kart. Holden also had a 3rd and 5th in Cadet and Luke Fineis on the Birel had a pair of 8th place finishes.
It was another great weekend for Comet Racing Engines with lots of wins, poles, podiums and great racing! The Comet Racing Engines support trailer and team will be at Round 4 of the WKA Manufacturers Cup at Pittsburgh International Race Complex, August 16th to the 18th. For more information on Comet Racing Engines please call us at 317-462-3413 or visit our website www.cometkartsales.com