$5,000 to Win Animal, $2,500 to Win Limited Modified Highlight WKA Briggs Dirt Summer Nationals This Weekend at Wheel Crazy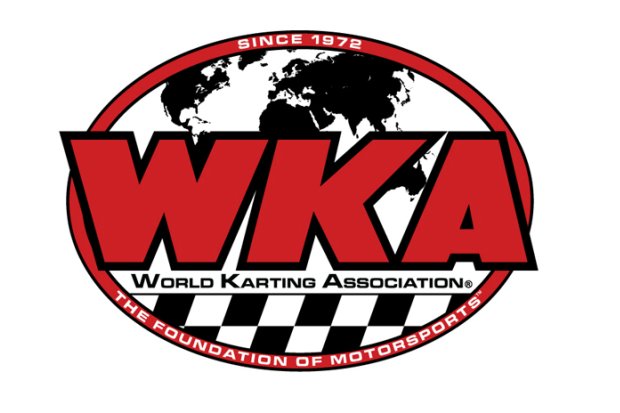 The first World Karting Association Speedway Dirt national at a track other than Daytona International Speedway since summer 2011 will go off this weekend at Wheel Crazy Kartway in Johnsonville, South Carolina.
The Briggs & Stratton Racing Summer Nationals will take center stage in the Southeast dirt-karting world with eight big Pro money races on tap along with a host of trophy classes for senior and junior flat- and champ-karts.
In all, 28 classes will run this Saturday at Wheel Crazy, a pristine dirt oval about an hour west of Myrtle Beach. Wheel Crazy hasn't hosted a major karting event since the DynoCams Tri-State Series opened its 2010 season there, but that will change this weekend when many of the best dirt racers on the east coast do battle on the quarter-mile clay oval.
The 28 divisions will be split between two segments. A 30-minute intermission will take place between the 15-class segment one and 13-class segment two, allowing teams to swap engines and make adjustments.
The featured division is the big $5,000-To-Win Charger Racing Chassis Pro Animal. "Disco" Donnie Nall won the headline $10,000 Pro Clone main event at Daytona KartWeek this past December, while Charlotte's Jerry Mullis won the Daytona Pro Animal show, which paid $2,000.
Both Nall and Mullis are pre-entered for this weekend's Summer Nationals.
Senior racers will also compete for a healthy $2,500 prize in Pro Limited Modified, sponsored by Ultramax Racing Chassis. The Limited Modified division will run flathead engine only at .080 max bore. Mufflers are not required, and most of the Pro Animal entrants are expected to give it a go in Pro Limited Mod.
Pro Clone, sponsored by Phantom Racing Chassis, Ultramax Pro Champ and Pro Super Heavy fill the senior-class money race schedule. Clone and Super Heavy pay $1,000 to win while Senior Champ offers $500 to the victor.
In an experimental format, Pro Super Heavy is open to both Animal and Clone-powered karts. There is no weight-break.
The Shane Byers Memorial Pro Gold division, sponsored by Platinum Racing Chassis, will have fans at the fences when it runs toward the end of night. A cool $1,000 will go to the winner, and a $500 bonus is up for grabs if the Pro Gold winner also triumphs in one of the three Junior 3 trophy classes, Junior 3 Lite, Junior 3 Heavy or Junior 3 Clone.
The Pro Gold race is named in honor of Byers, a former WKA gold-plate racer who lost his life in a tragic ATV accident just weeks after competing at the 2009 Daytona Dirt World Championships.
Pro Junior 1 and Pro Junior 2 will race for a $500 prize. Racers meeting the age requirement will likely run both Pro divisions. Pro Junior 1 is purple-plate Animal while Pro Junior 2 is blue-plate Animal or flathead, which gets a 10-pound weight break versus the Animal.
MCP Brake Systems has stepped up as a major supporter of the Briggs Summer Nationals. A gold-anodized, "WKA Summer Nationals Champion" engraved mini-lite MCP caliper set will go to the winner of Junior 1 Heavy, Junior 2 Heavy and Junior 3 Heavy. A silver-anodized mini-lite caliper set will go to the second-place finisher in each of the three divisions.
In addition to Briggs, MCP, Charger, Ultramax, Platinum and Phantom, Aqua Tech Water Specialties, RLV Tuned Exhaust Products, DynoCams and Dent Tech have provided sponsorship for the Dirt Summer Nationals.
Wheel Crazy Kartway gates will swing open at noon Friday. A special $20 practice will be offered from approximately 6 p.m. till dark. Registration and pre-tech will be open most of the day Friday until 8 p.m.
Gates open Saturday at 7 a.m. with practice slated to start at 9. A drivers meeting will be held after practice and before segment one qualifying. After the intermission following segment one, one round of practice will be held for segment two classes before qualifying and main events.
Live coverage of the event will also be offered on http://www.worldkarting.com/index.php/live/wka-live-coverage-speedway-dirt .