MG Tires to Sponsor King of the Streets at Rock Island Grand Prix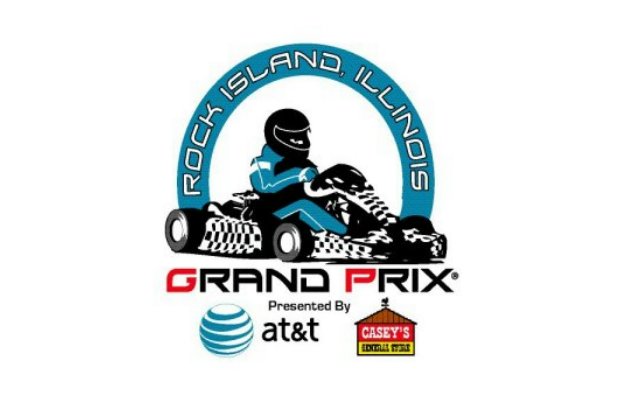 Rock Island Grand Prix is excited to announce that MG Tires will be the sponsor of this year's King of the Streets stock Honda race.
King of the Streets is one of the most coveted titles that can be won in North American karting and is always one of the headline races at the Rock Island Grand Prix, presented by AT&T and Casey's General Stores. This year's race is August 31 and September 1. This year's King will receive a $2,000 check, a certificate valued at $500 to the Bob Bondurant Racing School, and the coveted "Rock" trophy.
MG Tires has also announced a contingency program for this year's RIGP. MG will award two sets of new tires to each driver in the 15 modern classes (excluding Vintage) who wins while racing on four MG tires (HZ, FZ or YZ only). Drivers finishing second or third while racing on specified MG tires will win one set of MG tires.
The King of the Streets race, as with the other classes, will follow specified open tire brands and compounds rules. Spec fuel will be provided by VP Fuel and will be on sale direct to competitors on site. Neither is included in the entry fee. SKUSA S1 rules will be used.
King of the Streets was originally created as an event that would circulate among various temporary venues. The 1998 event at the Oklahoma City Grand Prix was won by Joe Janowski. In 1999 Alan Rudolph won at Quincy in the Park. From that point, the race has had a permanent home at the Rock Island Grand Prix and become one of the most coveted titles in kart racing. The reigning King is Jordon Musser from Texas who also won in 2009 & 2010. Alan Rudolph has won the crown five times (1999, 2000, 2001, 2006 & 2007). It has also been won by Scott Speed (2002), Bobby Wilson (2003), Kyle Wiegand (2004 & 2005), Alex Speed (2008), Derek Cockett (2011).
Roger Ruthhart, president of the Rock Island Grand Prix, said he is happy to see the proud tradition of King of Streets continue with the support of MG Tires which are popular among shifter kart racers.
"This event has changed over time, but has always provided a challenge for the top gearbox drivers in the sport. There is no advance practice. Just show up, learn the course and race. At first look, the course does not appear technically difficult, but the street course challenges drivers in ways they are not used to," he said.
The overall $25,000 RIGP purse for the Rock Island Grand Prix is sponsored by Jumer's Casino & Hotel.
The Rock Island Grand Prix, the world's largest karting street race, draws entries from throughout the United States and Canada, competing for one of karting's largest purses. It has also hosted racers from Italy, France, Colombia, Costa Rica, England, Argentina, Poland, Bermuda, the Philippines, Ireland and Mexico. It includes 15 feature races in 4-cycle, 2-cycle, TAG and shifter classes as well as a Vintage class. Rock Island Grand Prix races are also covered live worldwide on the Internet by Ekartingnews.com.