Club News: LAKC – Team Series Championship – The Ultimate Preview (Round 6)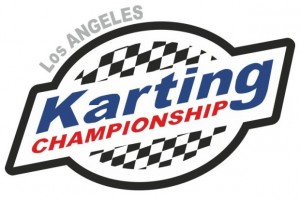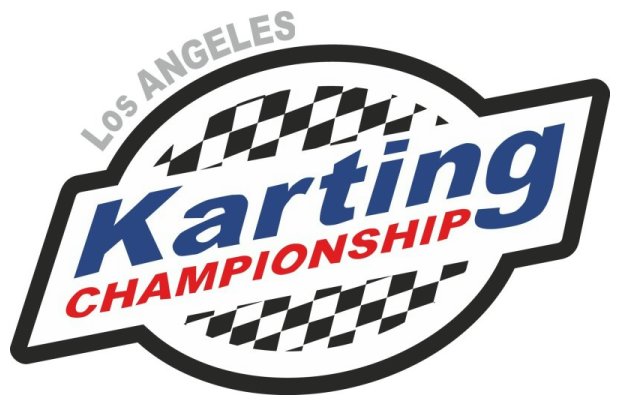 35-days of inactivity | but the most excruciating wait is finally over | as racing action returns to Southern California this weekend with the Los Angeles Karting Championship ("LAKC") kicking off its second half of the 2013 racing season | And if you think we have had a competitive, dramatic and exciting season thus far | Get ready for more drama, drama, drama | as the Team Series Championship Title chase remains wide open, set to shock even those in a comma| This weekend – head to calspeed kart track for lakc's round 6 | This is the ultimate Preview.
With a total of 4 championship rounds remaining this season, mathematically speaking, all 15 teams competing in this year's LAKC Team Series Championship remain in the title hunt.  However, there are 5 teams that have clearly set themselves apart – 2Wild Karting, FLEMING Racing engines, MACK Motorsports, HYPER Racing Engines and TM Racing USA.
UPPER TIER –
Defending champion 2Wild Karting (1873 pts) remains the team to beat.  After temporarily losing the championship lead, the Laguna Hills based team has bounced back to the top of the championship standing; but it has not done so with authority.  FLEMING Racing Engines (1870 pts) is just 3 pts away and MACK Motorsports (1860 pts), HYPER Racing Engines (1803 pts) and TM Racing USA (1769 pts) are very close.
The outlook however, looks a bit more favorable for 2Wild Karting.  Unless an act of god occurs, Billy Musgrave will claim maximum points in the S2 Shifter Program for 2Wild this Sunday.  The odds are reasonably the same for Willy Musgrave in the S4 Shifter Program as the great Musgrave has claimed victories in all rounds, except in Round 3 when he pulled out from competition due to a severe back injury.  The wild card for 2Wild is Eric Molinatti.  The 'ItalianSensation' claimed his maiden victory in the PRD Senior Program this season and established himself as a title contender; however, with no shortage of talented pilots in PRD Senior, Molinatti's ability in claiming maximum points does not solely depends on his talent – he must have a bit of luck too, he must stay out of trouble.
Having a total of 3 teams competing at LAKC's Team Series Championship; Doug Fleming will certainly focus his efforts on his young superstar pilots – Ryan Schartau, Johnny Dressler, Joseph Daniele and Justin Hodge.  With just 3 pts away from the championship standing leader, one may assume that FLEMING will do anything and everything possible to hunt down 2Wild.
The future of MACK Motorsports in the LAKC's Team Series Championship remains uncertain.  Last month, via a public statement, Lloyd Mack Jr. withdrew his team from the series.  The withdrawal has not been confirmed by LAKC officials yet.  If so, HYPER Racing Engines will be the primary beneficiary as it will move up to third in the standing – and assuming Paul Bonilla competes in the remaining 4 rounds – HYPER is a legitimate title contender.
Sal Menudiado and Rob Whitley are the hopes for TM Racing USA this weekend.  Menudiado has enjoyed a solid performance during this year's S4 Magnum Program and is expected to claim significant points this Sunday.  Rob Whitley is an Open Shifter Program winner in the making – with the long front straight of the Grande Backwards layout – Whitley with his KZ powered engine package has great odds of claiming significant points, a victory is certainly possible.
MIDDLE TIER –
This group is made up by Acceleration Karting (1763 pts), Empire Karts (1744 pts), DR Racing USA (1737 pts), MRC (1705 pts) and FLEMING Racing Engines (1683 pts).  Pending withdrawal confirmation of MACK Motorsports, the Las Vegas based team is possibly set to move up to 'Upper Tier' following this weekend.  Tony Rossetti is not expected to compete in the Open Shifter Program; however, Ron Rossetti (PRD Grand Masters), Robby Stanovich (PRD Senior) and Marc Segal (S4 Magnum) have scored points consistently for Acceleration Karting.
Both MRC and FLEMING Racing Engines have recently moved up to this group.  The outlook for FLEMING is stable and expectations are that this team will remain within this group following this weekend.  However, the outlook for MRC is gloomy.  Due to a personal scheduling conflict, King is set to miss this Sunday's official warm up and qualifying sessions.  The Brazilian will start from the back of the grid of the pre-main or main event.  Speculations are that Rick McAllister is dropping out of the S4 Magnum Program in favor of S4 Masters; hence, he will be scoring no further points for the team.  MRC's hopes will fall onto Chris Curtis's shoulders this Sunday.
LOWER TIEAR –
FLEMING Racing Engines (1674 pts), Baldozier Racing (1653 pts), PSL SoCal (1631 pts), PURE Karting (1507 pts) and PGR (1076 pts) make up the unimpressive 'Lower Tier' group.  Once during the season, both PSL SoCal and PURE Karting were solid teams within the 'Middle Tier', fighting to move up to the 'Upper Tier'; however and surprisingly, they faded away and now find themselves now holding unfavorable positions.  Technically speaking, these teams are capable of more.  And mathematically speaking, these teams can still clinch the title this year.  We must wait and see the progress they make this weekend.
For more information regarding the Los Angeles Karting Championship ("LAKC") and the Team Series Championship, visit www.lakc.org .  LAKC is set to open its gate at 6:30AM this Sunday for Round 6, with driver's meeting scheduled to occur at 7:50AM.