Team News: Phil Giebler Racing – Can-Am Karting Challenge Report
Phil Giebler Racing's Sparks 2nd, 3rd, Preston 4th, 6th, in Rotax Can-Am Challenge at McMinnville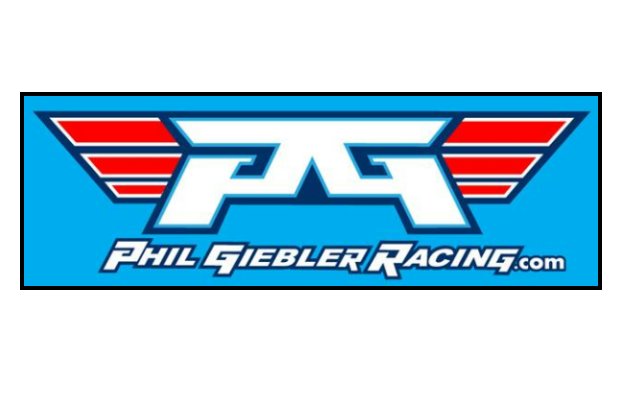 Phil Giebler Racing's Trenton Sparks finished second and third in Mini Max and Jake Preston took fourth and sixth in Rotax Junior in the features of the Rotax Can-Am ProKart Challenge at the .6-mile Mac Track on Saturday and Sunday (July 6-7).
Sparks of Bakersfield, Calif., maintained his record of standing on the podium in all six rounds. He's second in the championship behind Sting Ray Robb of Boise, Idaho, 689-602, with the final two rounds at the Medford (Ore.) Kart Track on Sept. 20-22 remaining.
"Trenton made a great start from third position, battled for second the entire race and made the pass for second stick on the final lap on Saturday," team owner Giebler said. "Trenton had some minor issues that really hurt him on the straightaway on Sunday. He drove another good race and took another podium.
"It puts him firmly in second place in the championship and it looks like he will get a ticket to the Rotax Max Challenge Grand Finals, the world championship being held in the USA for the first time, at the NOLA Motorsports Park in New Orleans on Nov. 13-16."
Preston of Renton, Wash., was sixth on Saturday and fourth on Sunday. He's second in the championship, trailing Luke Selliken of Portland, Ore., 715-479, and 19 points in front of Jordan Redlin of Aldergrove, Canada.
"Jake started seventh and by the time he got up to fourth on Sunday, the front three were too far ahead to be able to catch them," Giebler said. "He was under pressure the whole race and drove solidly. He ran third for most of the race on Saturday, but was passed with two laps to go and ended up sixth."
Emily Maddison of Calgary, Canada, finished 16th on Saturday and 18th on Sunday in the Senior Rotax features.
Maddison was 14th fastest in qualifying Sunday and finished 12th in the pre-final. She dropped to 15th at the start, but rebounded to run 11th before finishing 12th.
."It was a good result for Emily," Giebler said. "But she had a difficult first part of the feature and fell to 17th by the fourth lap and did not have the pace she had in qualifying. She qualified in 16th on Saturday, but contact at the start of the pre-final took her out without completing a lap. She had to start the final at the back in the final and finished 16th.
"It was a rough couple of races for her. I hope she can come back strong in the Superkarts! USA Pro Tour SummerNationals at Grand Junction (Colo.) Motor Speedway this month (July 19-21). We'll be on different tires for that event and it should help her.
"Our drivers are getting valuable experience as we head into two very big races, the SKUSA SummerNationals and the Rotax Grand Nationals (in Mooresville, N.C., from July 31 to Aug. 3) at the new GoPro Motorplex. It's going to be a busy month."
Phil Giebler Racing results at Rotax Can-Am ProKart Challenge at McMinnville (Ore.) Kart Track, Rounds 5-6.
July 6: Rotax Mini Max feature–2. Trenton Sparks, Bakersfield, Calif.; pre-final—3. Sparks; qualifying—2. Sparks; Rotax Junior feature—6. Jake Preston, Renton, Wash.; pre-final—4. Preston; qualifying—7. Preston; Rotax Senior feature: 16. Emily Maddison, Calgary, Canada; pre-final—21. DNF Maddison; qualifying—16. Maddison.
July 7: Rotax Mini Max feature—3. Sparks; pre-final—3. Sparks; qualifying—2. Sparks; Rotax Junior feature—4. Preston; pre-final—5. Preston; qualifying—6. Preston; Rotax Senior feature—18. Maddison; pre-final—12. Maddison; qualifying—14. Maddison.
Owned by the 2007 Indy 500 Rookie of the Year, Phil Giebler Racing is based in Anaheim, Calif., and competes nationally at the highest level of karting in the United States. Giebler is a resident of Huntington Beach, Calif. The team uses Fernando Alonso and Tony Karts and is a major dealer of OTK brands FA Kart, Tony Kart, Kosmic and Exprit.
For more information, go to http://www.philgieblerracing.com