EKN Trackside: United States Pro Kart Series – Mid-Summer Classic – Preview
Series heads to historic Dousman facility entering second half of inaugural season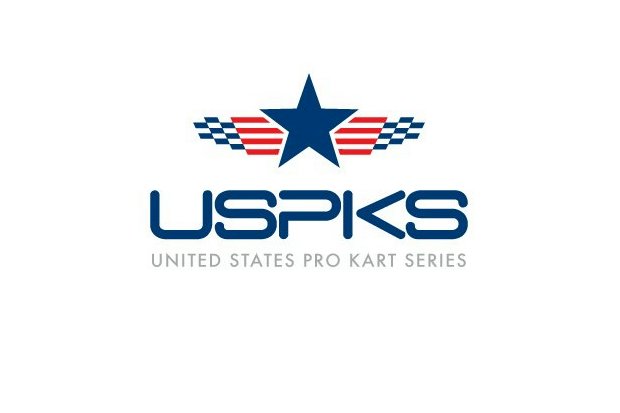 This weekend is the halfway point of the inaugural United States Pro Kart Series program – presented by Bridgestone, FranklinKart.com, and L&T Manufacturing – as it travels to the Briggs & Stratton Raceway Park in Dousman, Wisconsin. The historic facility – home of the Badger Kart Club for many years – will test the endurance of the drivers while challenge those adjusting the wrenches to find the optimal speed. The weekend – sponsored by GPS Employment Group, will see seven Yamaha and Leopard categories continue their fight toward the season championship that includes all eight rounds of competition.
Leopard Pro
The championship chase will take a crazy turn with the absence of the three top drivers in the standings. Point leader and double New Castle winner Ashley Rogero (Tony Kart) will be in North Carolina, working with a stock car team as she gets her first taste of oval racing. Second place Mike Giessen (iKart) is taking a break, allowing a returning rib injury some time to heal and stepping out of the seat for some time. Third in the points – Jacob Donald (Arrow) – had a string of three podium finishes going, but will not be able to make the trek from Pennsylvania to Wisconsin.
That opens the door for two young guns, Joel Jens and Kyle Kalish to take over the points lead should they continue with strong results. Jens (Tony Kart), the current Yamaha Senior point leader, has four USPKS wins already on the season, with all four in the Yamaha kart. Two third-place finishes has been the best result thus far after two weekends, but competing at a home track could bode well for the second year Senior driver. One driver that is on a roll lately has been Kalish (Merlin). The Franklin Motorsport driver was able to challenge Rogero both days at New Castle, with contact on Sunday ending his race early. He came back to earn a victory a few weeks later in South Bend for the WKA Grand Nationals.
There is certainly no clear-cut favorite to take a win either day – worth $750 each – or the possible $1,000 bonus courtesy of USPKS and HYTORC for winning both main events on the weekend, with a number of drivers in the field with vast experience at the Dousman circuit. Coming back out is veteran Jamie Sieracki (Merlin) – owner of Franklin Motorsport. TJ Koyen (Exprit) has cut just as many laps, as has Troy Hottman (Merlin). Tommy Andersen will make a return to the series, moving over to the Kart Star Motorsports operation aboard a Praga chassis for the first time, but thankfully on a very familiar track.
Leopard Semi-Pro
The category began strong at the Mooresville event back in April, pulling in over 10 drivers for the new class. This weekend however may see a significant drop in numbers with any a handful of entries. Two-time winner and point leader Dustin Stross will be absent in Dousman, moving Mike McAndrews (Birel) to the top spot. The current Junior driver earned his first victory in round four after three straight third-place finishes. He'll be gunning for another this weekend to add to his point total.
Leopard Masters
The top four drivers in the championship chase for the Leopard Masters is expected to do battle in Dousman. North Carolina's Chuck Gafrarar (Parolin) is still riding off the round one win, as he continues to lead the championship chase. The margin is minimal as Brian McEvoy (Merlin) trails by just 25 points with no victory as of yet, but has recorded three podium finishes. This may be the weekend as the Franklin Motorsport driver calls the Badger Kart Club his home circuit. Two-time winner Brian McHattie (Exprit) is just 10 points behind him in third, suffering engine issues in round four that have cost him valuable points in the chase for the IAME International Final prize for winning the class championship. Lamar 'Cowboy' Humphries (Margay) sits fourth in the standings, looking for his first podium finish of the season.
Yamaha Senior
The first half of the season has been all Joel Jens (Tony Kart) as the Wisconsin driver is perfect after four rounds. His perfection gives him a 155 point advantage over Indiana's Sam Cate (Tony Kart), who gave Jens a run at both Mooresville and New Castle, but was unable to close the deal either weekend. Tony Jump (Margay) has challenged at times as well, and has a vast experience at the Dousman circuit. As does Darin Marcus (Merlin), who will make his first start in the Yamaha category in USPKS competition.
Yamaha Junior
It's a Top Kart USA 1-2 in the Yamaha Junior standings with Zach Holden and Emerson Reed holding the top two positions. Holden has led the standings since winning round one but only returned back to the podium with a runner-up finish to Reed in round three. Mooresville was an up-and-down weekend for Reed, but he bounced right back in New Castle with a double win weekend, including a last to first after a botched qualifying effort. He now trails by just 40 points, as the two will do battle in Dousman. Gresham Wagner (Arrow) sits third in the standings, but will miss this weekend due to schedule conflicts. Challenging the top two throughout the weekend will be three talented drivers. Becker Reardon (Birel) continues to show speed, but just hasn't put together a complete round to challenge for a win. MRP Motorsport driver David Malukas (Birel) has been either hit or miss after four races, with two DNFs and two podium finishes. Brendon Lemke (Merlin) made his Junior debut at New Castle and is in search of his first podium in USPKS competition at his home track.
Yamaha Cadet
The competition in the Yamaha Cadet division has been intense this season, with every lap and every finishing position crucial. Through four events, there have been four different winners with Neil Verhagen (Arrow) continuing to set the bar. Winning round one at the GoPro Motorplex, Verhagen has yet to crack the top-three again but stayed consistent in the hunt to enter Dousman with a 25 point advantage. Sam Mayer (Merlin) is second thanks to consistent results across the board. A best finish of third in round three could change as he calls the Badger Kart Club home, and may have a slight advantage if he can break away from the pack.
Round two winner Austin Schaff (Merlin) is third in the standings with Simon Sikes (Arrow), the third round victor standing in fourth. Alex Verhagen (Arrow) rounds out the top five, who are separated by just 95 points. The remainder of the top-10 in the standings will be in Dousman as well, which should make the Yamaha Cadet one of the best divisions to watch throughout the weekend. The lucky winner of the Sunday main event will take home a KartLift Pit Cart, adding more incentive to stand on the podium.
Yamaha Rookie
Like its elder category, the Rookie division has also seen four different drivers stand atop the podium in the four main events. Mark Fineis (Birel) enters Dousman as the championship leader with a win, a second, and a third place finish in four races. Twenty-five points behind him is Griffin Kunz (Praga), who has drove to three-straight runner-up finishes. Round four winner James Lynch (Tony Kart) moved up to third in the standings after his victory and trails by 100 points with four races left in the season.