SKUSA Bulletin: 2013 SuperNationals Priority Pre-Entry Registration Now Open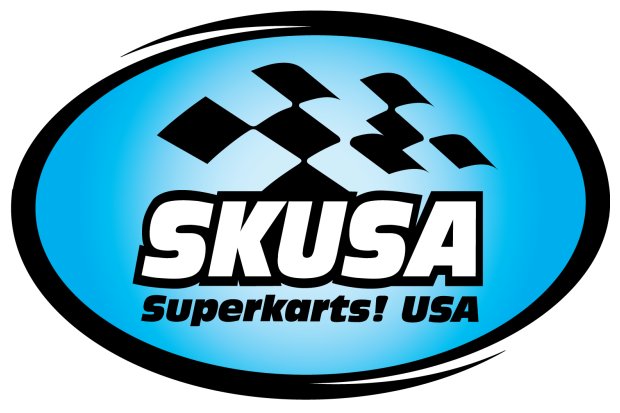 Superkarts! USA officials have opened registration for drivers who have met the requirements of the SKUSA Priority Pre-Entry Program for the 2013 SuperNationals. Eligible drivers must register on http://www.superkartsusa.com before the end of July 8 so that they will be added to the list of competitors who will receive an email containing custom pre-entry instructions. This step-by-step email will provide them with a guide to pre-enter this year's SuperNationals in Las Vegas weeks ahead of the public.
If you have qualified by running all of your local ProKart Challenge events to date or if you participated in the SpringNationals and have pre-entered for the SummerNationals by July 1, you can now go tohttp://www.superkartsusa.com/national/skusa-supernationals/priority-pre-entry-program.html to fill out a custom form to register for pre-entry eligibility. This registration form will be available on the SKUSA website until July 8. When it has been pulled down, the registration offer will be complete.
Drivers MUST register through the website – calls to the SKUSA office will not be accepted. Once SKUSA receives this form and confirms your eligibility, they will prepare and send you an e-mail (between July 9 and July 15) that will include the special instructions on how to enter the race. Drivers who are eligible for the Priority Pre-Entry program will be given the exclusive registration window from July 15 to July 28 to secure their entry with payment for the SuperNationals. This Priority Pre-Entry window closes on July 28, ahead of the official SuperNationals online registration opening to the public on August 1, 2013. The SKUSA office staff will utilize the three days in between these dates to properly prepare the updated class entry inventory in the online store.
Once again, here's the three-step plan for SKUSA racers to follow to make sure they'll be part of this year's SuperNationals:
1. Participate in all available events – To be eligible, drivers must either a) race in all of their regional ProKart Challenge events up until July 1, or b) have raced in the SpringNationals and be pre-entered in the SummerNationals by July 1.
2. Register online for Pre-Entry Eligibility – Drivers who have made themselves eligible by running in the required events must then go tohttp://www.superkartsusa.com/national/skusa-supernationals/priority-pre-entry-program.html to register for the Priority Pre-Entry Program by July 8. It is this communication that will put racers on the list to receive the next part of the Pre-Entry Process.
3. Use One-Time Link Entry Form to Enter Event – Racers who have submitted their form on the SKUSA website, and who have had their event participation confirmed, will receive a custom email with their own dedicated instructions for entering the event through a one-time use entry form link. They must simply follow these instructions by July 28 to be officially entered in the race before registration is opened to the public on August 1.
For more information regarding the SKUSA SuperNationals, visit http://www.superkartsusa.com