WKA Camden Gold Cup Preview; Cookout Friday Night Following Money Race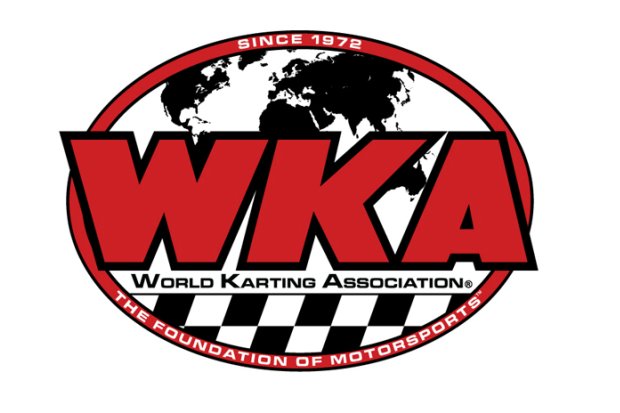 Round three of the 2013 WKA RLV Tuned Exhaust Products Gold Cup Series is nearly here with the national 4-cycle sprint tour heading to G&J Kartway in Camden, Ohio, where the Baker Racing Engines Nationals will take center stage in the 4-cycle sprint karting community.
The Baker Racing Engines Nationals will open with a full day of practice on Friday, July 5 before the MotoOption Friday Thunder Series kicks racing action into high gear after the conclusion of practice.
A pair of 10-lap Shootouts for Sportsman Pro Gas and Junior Pro Gas racers will provide a warm up for the headline event of the day, the Senior Animal Money Race for Pro Gas and methanol-powered Animal racers.
Every driver entered in the Senior Animal Money Race will receive an award. The purse will pay back five spots to all racers (methanol or Pro Gas) based on 75 percent of the entry fees. WKA has posted a $500 bonus for Pro Gas entrants in the Money Race with $250 going to the first Pro Gas kart across the stripe, $150 to second Pro Gas, $100 to third and $50 to fourth. An RLV muffler and gallon of Thor Oil will go to the fifth-place finishing Pro Gas entrant.
Either an RLV muffler, gallon of Thor Oil or R2C Performance air filter will go to sixth place on back in the Money Race, meaning every driver who enters will receive either money or product in return.
Following the Money Race a special cookout will take place courtesy of Gary Gregg, Mike Brown and the fine folks at G&J Kartway. The barbeque cookout will be held at the conclusion of the Money Race and all families in attendance are encouraged to stay for the evening and enjoy the cookout. Plenty of food will be available.
An action-packed Friday evening is just the beginning of a great weekend of racing in southwest Ohio. Full days of national racing will be on tap for Saturday and Sunday with a complete slate of Pro Gas Animal, methanol Animal and Clone classes ready to run.
An added bonus for the Baker Racing Engines Nationals is Senior Pro Gas, which will pay a $1,000 weekend purse, marking the first time ever a Gold Cup points class has run for a purse.
A cool $500 prize will be up for grabs to the overall winner of Senior Pro Gas. $250 will go to second, $150 to third, $100 to fourth and an RLV muffler and gallon of Thor Oil to fifth place.
National championship battles
Three classes to keep a close eye on are Sportsman Pro Gas, Junior Pro Gas and Senior Pro Gas. The national champion in each of these three divisions will win a brand-new Coyote, Razor or Margay chassis.
In November Coyote Motorsports, Margay Racing Chassis and Razor Chassis posted primary sponsorship for the three classes. Each Pro Gas national class champion will win a brand-new Coyote, Margay or Razor chassis. Each kart will come complete with a Briggs & Stratton Pro Gas Animal engine and all key running gear, including clutch, tires, wheels, bodywork, etc., with exception to an electronic gauge.
It is yet to be determined which class winner will receive which chassis, however, it may come from a random draw or a mutual agreement among the three class champions.
So far in 2013 the Sportsman Pro Gas Animal division has been the best attended and arguably the most competitive division.
Maryland racer Matthew Miller leads the Sportsman Pro Gas points after two races. But Miller's lead is a slim one. He's only 10 points ahead of Georgia's Dylan Murry, who won the Sunday feature last month at South Bend. New York's Nick Fauci sits third, only 26 points out of the lead. Jason Alder is fourth, 100 points back of Miller, and Cody Hall sits fifth, 130 points back.
Competitors count best seven of 10 racers toward the national championship, meaning drops have not yet been calculated. Once drops are brought into the equation, standings may shift dramatically.
In Junior Pro Gas, Tanner Lee holds the lead by a 50-point advantage over Tyler Woods. Watch out for Dustin Demattia, who skipped Jacksonville but returned to win both Junior Pro Gas mains at South Bend. If Demattia can keep up the top results, once drops are calculated he'll surely have a great shot at the championship and new chassis.
The Senior Pro Gas division has started around 10 karts in each of the four mains thus far, but only two racers – Jeffrey Beatty and Patrick O'Neal – have started all four races. Beatty leads the points over O'Neal by a 75-point advantage, although neither has won a main event thus far. Chris Osgood is third, Michael Prokup Jr. fourth and Michael Greiner fifth.
Prokup skipped Jacksonville but finished second and first at South Bend. Greiner won and finished second at Jacksonville but skipped Camden. Josh Stiefel may also be a driver to watch. Stiefel competed at Jacksonville but did not enter Pro Gas. He bolted on a Pro Gas engine at South Bend and recorded strong finishes of second and third.
In other senior class competition, Scott Kleman leads Animal Lite and Animal Medium. Tyler Sandmeyer is second to Kleman in Medium and leads Heavy over Tim Stiefel and Paul Headley. Both Kleman and Sandmeyer are entered for the Camden show.
Josh Stiefel leads Animal Amateur Medium by 30 points over Paul Headley. Tim Stiefel leads Animal Masters over Dave Barry. Patrick O'Neal leads Senior Clone.
In Junior, Sarah Luoma is ahead in Junior Lite by 55 markers over Tyler Stiefel. Tanner Lee has an 80-point advantage over Tyler Steifel in Junior Medium. Lee also leads Junior Heavy by five points over Luoma. Lee is ahead in Junior Clone by a wide margin
In Sportsman competition, Nick Fauci leads Sportsman 1 Lite and Heavy. Fauci is up 20 points on Jason Alder in Lite, while Matthew Miller sits second to Fauci in Heavy, 50 points behind the New York Coyote racer.
Nick Torres is four for four in Sportsman 1 Clone so far in 2013. Cale Hall is second.
Adam Cornell is atop the standings in both Sportsman 2 Animal classes. Cornell is three for four on the season in Sportsman 2 and leads Lite by a 70-points gap over Zach Wells. David Kalb Jr. is the only driver to best Cornell in Sportsman 2 competition. Kalb won Sunday at South Bend and is actually tied with Cornell in the points heading into Camden.
Dylan Murry leads Sportsman 2 Clone by 50 points over Zach Wells. Cody Hall is third.
Go to http://www.worldkarting.com/downloads/eb-2013/camden_gc.pdf to view and print the Baker Racing Engines Nationals entry form.