MAXSpeed Group Announces an Additional Rotax Grand Finals Ticket
Masters Max champion to earn spot at 2013 event in New Orleans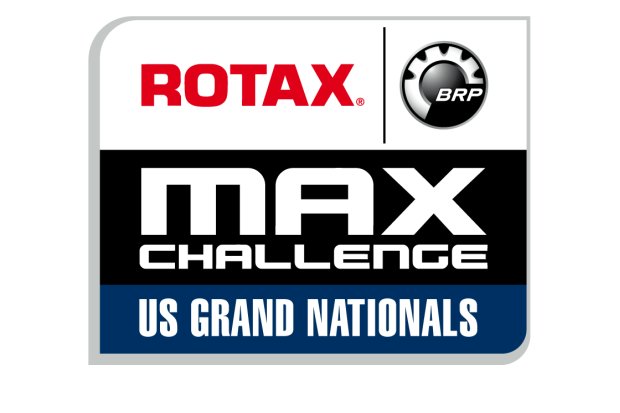 The MAXSpeed Group is pleased to announce the securing of an additional Grand Finals ticket will be awarded at the United States Rotax Max Challenge Grand Nationals in Mooresville.
2013 has been a banner year for Rotax Max competition in the United States. Following the announcement that the 2013 Grand Finals will be held in the high spirited city of New Orleans, U.S. Rotax Max competitors have been hotly contesting the open spots available for this prestigious race. By adding the companion event for Micro and Mini Max competitors, there are opportunities for drivers in all classes, except Masters Max, to compete in this year's Rotax flagship event.
MAXSpeed is pleased to announce the addition of a ninth Rotax Grand Finals ticket to be awarded to the winner of Masters Max at the U.S. Rotax Max Challenge Grand Nationals at the GoPro Motorplex in Mooresville, NC July 31 through August 3. The Masters Max Champion will earn a spot on the 2013 Team USA and compete in the DD2 Masters category.
"This Grand Finals ticket is something that Richard Boisclair has been working very hard to secure," said US Rotax Max Program Administrator Josh Smith. "We know there are a bunch of very dedicated Masters drivers out there and we want to make sure they get their shot at being on Team USA. With this latest development, everyone will have a shot at competing in this year's Grand Finals," he said.
With the addition of the ticket for the Masters champion, this brings the total of Grand Finals tickets to be awarded at the GoPro Motorplex to nine. The additional eight spots will still be awarded to the top two finishers in Junior MAX, Senior MAX, DD2 and DD2 Masters who have not already qualified in one of the International series.
If you have not already registered for the US Rotax Max Challenge Grand Nationals, now is the time. The MAXSpeed Group's secure online registration form is up and running and can be accessed by going to https://www.gorotax.com/max-challenge/us-rotax-max-grand-nationals/grand-nationals-entry.html
This weekend, many of the same competitors that will be in Mooresville at the end of the month are traveling there this week, taking part in the GoPro Motorplex Rotax Summer Shootout on July 5-7. The three day event will feature a full day of practice Friday, followed by two days of racing, each containing the qualifying, prefinal and final format. Senior Max racers on Sunday will be competing for $2,500 to the winner as part of the $4,900 purse to the top-five finishers. All winners in all categories on Sunday will also be awarded a free set of MOJO tires.
For more information on the US Grand Nationals, the Grand Finals and other methods to qualify for the Grand Finals, go to http://www.GoRotax.com and be sure to follow us on Facebook at http://www.facebook.com/gorotax