Team News: Top Kart USA Dominates Great Lakes Sprint Series Event at JET Karting
Large squad will head back to South Bend for WKA Manufacturers Cup this weekend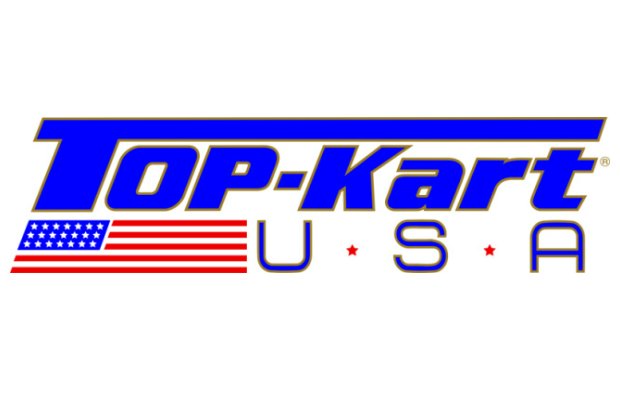 In preparation for the upcoming World Karting Association (WKA) Manufacturers Cup event, Team Top Kart USA would make the short trek north to the Jet Karting at MRP facility. Competing at the Great Lakes Sprint Series (GLSS) event, Top Kart USA once again flexed their muscles and walked away with numerous race wins and podium results in the regional event.
Sportsman pilots Zach Holden and Giovanni Bromante led the way for the team, as between the two drivers they managed to score eight first place results and ten top-three finishes throughout the two-day event weekend. Bromante would lead the way in dominating fashion by taking the Vortex TaG Cadet, Yamaha Sportsman and KPP Sportsman victories on both Saturday and Sunday to rack up six trips to the top step of the podium. Not to be out done in his other two classes of competition, Bromante was able to show speed to compete but disappointing 8th and 5th place results would bring down what was a stellar weekend for the young pilot.
Joining his Top Kart USA counterpart with race wins, Holden would make a pair of trips to victory lane as he scored the race wins in the Saturday and Sunday Cadet Sportsman finals. Between Bromante and Holden, they claimed every main event victory in the Sportsman ranks throughout the weekend.
Emerson Reed would continue his winning ways as he went on to take one victory and two podium results this past weekend. Taking the top honors in Yamaha Junior Can Lite on Saturday, Reed also added a second place result on Sunday to score double podiums on the weekend.
Kaden Harter would join Reed on the podium throughout the event weekend scoring second and third in Yamaha Junior Can Lite and Heavy respectively as well as a third place effort in Saturday's KPP Junior final. Harter would have a breakthrough day on Sunday as he kept his head in the game and challenged at the front of the field. When the final checkered flag had flown, the Top Kart USA pilot would top the blocks adding his fourth podium result of the weekend.
Yamaha Rookie pilot Andre Bische had a rollercoaster of a weekend. Struggling at first and eventually coming to grips with the track and his Top Kart chassis, Bische made his way to the outside front row for Sunday's main event. Looking to battle for the race win, Bische's efforts were all for naught as first lap incidents would take him out of contention for the win.
"Everyone at Top Kart USA is extremely happy with the weekend's results," expressed Blake Deister. "Using the Great Lakes Sprint Series as a tune up for the upcoming Man Cup event has proven successful for us in the past and we hope that this coming weekend will prove to be the same yet again."
Top Kart USA will be back on track this weekend for the fourth event weekend in the WKA Manufacturers Cup program. Taking place at the same Jet Karting facility as last weekend's GLSS event, Top Kart USA drivers will look to carry the momentum into another national event weekend.
For more information on McLaughlin Motorsports, Top Kart USA and opportunities to join their World Karting Association Manufacturers Cup and other programs, please contact their offices at 317.870.3122.
With a website now complete, further information on Top Kart USA, McLaughlin Motorsports and Motorama Kart Parts can be obtained by contacting their offices at 317.870.3122 or visiting them online at http://www.TopKartUSA.net.
For information on press releases or other media services offered by Race Tech Development, please contact Mike Maurini via e-mail atInfo@RaceTechDevelopment.com or 317.270.8723. Race Tech Development can also be found on Twitter at @RaceTechDvlp as well as Facebook at their Race Tech Development Fan Page.
About Top Kart USA – Top Kart USA is located in Indianapolis, Indiana and is a distributor for the Top Kart product line. Housing a national level race team and competing in the World Karting Association and SuperKarts! USA programs as well as throughout the regional level in the Midwest, Top Kart USA is continuing to evolve and develop Top Kart dealerships throughout the United States. Supported by Top Kart importer Grand Products, Top Kart USA is owned and operated by McLaughlin Motorsports.