Event News: GoPro Motorplex Rotax Summer Shootout July 5-7 to Feature $2,500 to Win Rotax Senior Event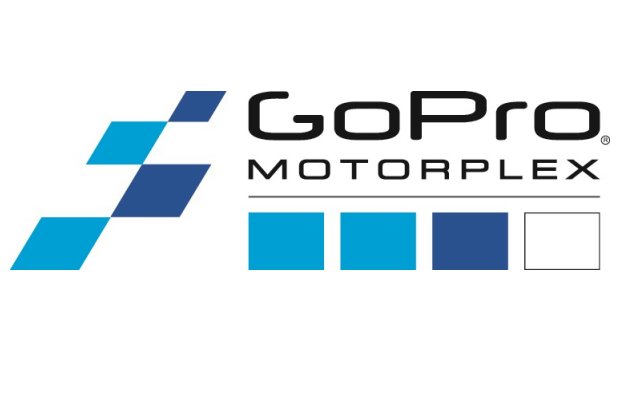 GoPro Motorplex is gearing up for the 2013 Rotax Summer Shootout on July 5, 6 and 7. Competitors from across the country are expected to attend the event in preparation for the U.S. Rotax MAX Challenge Grand Nationals that will be held at the Motorplex later that month on July 31- August 3. The GoPro Motorplex Rotax Summer Shootout also boasts a special $2,500 to win Rotax Senior race during Round Two of the Summer Shootout on Sunday, July 7.
The GoPro Motorplex Rotax Summer Shootout will be a three-day event for competitors in seven Rotax divisions that will include a practice day on Friday, July 5 and two separate race events on July 6 and 7.
Special for Sunday, July 7, GoPro Motorplex has put up a $2,500 to win cash prize for the Rotax Senior division. The purse structure will be as follows:
1st Place: $2,500
2nd Place: $1,500
3rd Place: $500
4th Place: $250
5th Place: $150
Also special for Sunday's race events, the final winners in ALL divisions will receive a free set of MOJO tires. The tire prize and Rotax Senior $2,500 to win purse structure only applies to the July 7 final race winners.
Pre-registration for the GoPro Motorplex Rotax Summer Shootout is now available at a discounted price on the Motorplex's website. Pre-event registration for Saturday and Sunday's race events is $75 per day. Pre-registration will end Thursday, July 4 at 5 p.m. Event registration will then increase to $90 per day at that time. The practice fee for Friday's practice session is $60 for the day.
Pit passes for crew members and spectators will be $15 per day. A three-day event pit pass will be $35 and include the practice day on Friday and Saturday and Sunday's race events. Individuals with a GoPro Motorplex Membership will not be charged for a pit pass.
GoPro Motorplex will be charging a fee for competitor parking inside the paddock area. Please call the Motorplex office and ask for Dan Kraus, 704-696-2926, to reserve your spot in advance.
The GoPro Motorplex Rotax Summer Shootout will follow all USRMC 2013 Rules, including the 2013 9.2.6 Carburetor Regulations that will go into effect on July 1, 2013.
GoPro Motorplex will offer camping to any teams wishing to stay inside the facility for $25 per night. Camping at the Motorplex does not include any electrical or water hookups. Please review the GoPro Motorplex Camping Rules if your team plans to camp during the event.
There will also be several different food vendors on site during the lunch and dinner hours on the event days for competitor convenience.
The GoPro Motorplex Rotax Summer Shootout will also kick-off the special six-race championship for Rotax Micro Max and Mini Max competitors that will send the Champion in each division to the Micro and Mini NOLA Invitational Rotax MAX Challenge that will run alongside of the Rotax MAX Challenge Grand Finals on November 13-16 at Nola Motorsports Park. Round One and Two of this series will be Saturday and Sunday's Summer Shootout race events. The Micro and Mini Max competitor with the most points after six races, including two race 'drops,' will be crowned the champion and given the NOLA Invitational Ticket.
For more information on the U.S. Rotax MAX Challenge, please visit their website, http://www.gorotax.com