WKA Manufacturers Cup Series Set for This Weekend in South Bend
JET Karting @ Michiana to host Top Kart USA Grand Nationals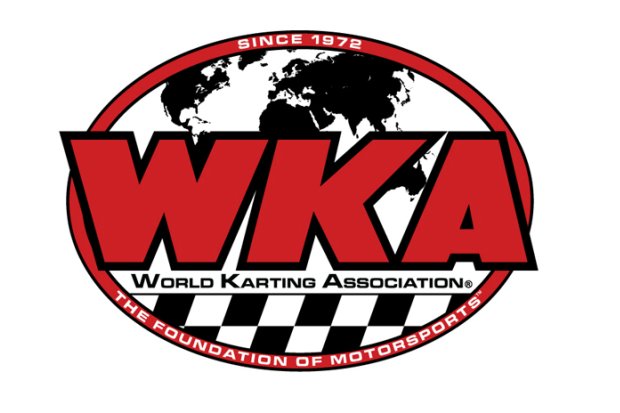 The first WKA Grand National of the 2013 season is set for this weekend with the fourth round of the Mazda / Bridgestone Manufacturers Cup Series at JET Karting at Michiana near South Bend, Indiana.
The Top Kart USA Grand Nationals will take center stage in the 2-cycle sprint karting community this weekend at South Bend. Prestigious Grand National Eagle trophies will be on the line and awarded to the winners of the 22 main events to go off between Saturday and Sunday.
This year marks the fifth year in a row JET Karting at Michiana, formerly Michiana Raceway Park, has hosted a WKA Man Cup national and the eighth national at South Bend in the last nine years. Friday will serve as the official practice day, running from 9am to 4:30pm. Racing begins Saturday morning, with the qualifying, pre-final and final format for all 11 classes, and will repeat the same schedule on Sunday.
While many drivers not involved in national championship battles will solely be gunning for a big Grand National win at JET Karting, there will be a number of teams racing that are involved in close championship battles among the 12 points classes the Man Cup Series offers in 2013.
JUNIOR SPORTSMAN
In the Junior Sportsman categories, David Malukas, Brandon Lemke, Zach Holden and Anthony Gangi Jr. are among the favorites and at the top of the standings in most divisions.
Malukas (Birel) enters the weekend on top in Komet Sportsman 1 and Cadet Sportsman. The Chicago driver is clinging to a 20-point lead in Komet Sportsman 1 over Lemke (Merlin), while Gangi (Tony Kart) is only 40 markers back in third.
The Cadet division is the closest point battle in the entire series. Malukas is just 10 points up on Holden (Top Kart), who swept the class at New Castle in May, while Lemke is only 15 points out of the lead. Gangi is not out of it, either. He sits 80 points back of Malukas after winning round one at Daytona, but he's been shut out of victory lane in Cadet since.
Lemke is on top in Yamaha Sportsman by a 55-point margin over Malukas. Lemke enters the class on a two-race winning streak after winning both mains at New Castle. Holden, Gangi and John Paul Southern Jr. sit third through fifth.
Gangi leads Komet Sportsman 2 by a 45-point gap over Lemke. Austin Schaff sits third, Southern fourth and Malukas fifth.
Yamaha Rookie Sportsman is wide open. Tyler Ferris (Top Kart) has two wins on the year (both at Kershaw) and leads the points over Tony Kart racer Jeremy Fairbairn, who won both Rookie mains at Daytona but has not won since. Fairbairn enters South Bend 50 markers back of Ferris. Brian Tremper Jr. (Haase) is third, Mark J. Fineis (Birel) fourth and Maks Kowalski (Birel) fifth.
JUNIOR
A couple of Haase pilots are ahead in the Junior Man Cup divisions. Austin McCusker has two wins and a couple of second-place results in Komet Junior. The top results have given McCusker a comfortable lead in the standings with six races left. Canadian Grant Quinlan (Birel) is second, but nearly 200 points back of McCusker.
Quinlan scored his first win of the season in the Saturday Komet Junior main at New Castle and he'll need to keep it going this weekend at South Bend if he wants to challenge for his fourth career WKA national championship.
Matt Solarczyk (Birel) broke through at New Castle with his first Junior win. It came in Yamaha Junior 2, but the Virginia racer has had a decent year in Komet Junior, as well. He sits third in the points heading into this weekend. Gresham Wagner is fourth on his Arrow while Killian Keaveny (Top Kart) rounds out the top five.
Mike McAndrews (Birel), who skipped Daytona, has won three of four in Komet Junior between Kershaw and New Castle and he's sixth in the standings.
Brandon Jarsocrak (Haase) is only running Yamaha Junior in 2013 and the Pennsylvanian is atop standings with three wins in six mains. Jarsocrak is 175 points ahead of McCusker and Quinlan, who are currently tied for second. Emerson Reed (Top Kart) is fourth and Wagner is fifth.
Keep an eye on McAndrews this weekend. The Birel racer will compete in Yamaha Junior, as well as Komet Junior, for the first time in 2013.
SENIOR TAG
TaG Senior is extremely close with the second half of the season ahead. Three-time WKA champion Mason Chelootz (Top Kart) is atop the standings but by only 10 markers over Tony Kart racer Jonathan Kotyk. Garrett Johnston (Top Kart) sits third, 25 points out of the lead. Derek Dignan (FA Kart) is fourth, 50 points out of the lead. And Jake Johnston (Top Kart) is fifth.
Praga racer Cal Stewart has been shut out of victory lane in Parilla Senior but a pair of second-place runs at Kershaw and a couple other top-10 finishes have him on top of the standings by 50 markers over Jacob Knueven (Arrow). Top Kart racers Mark Boos and G. Johnston are third and fourth with Chelootz rounding out the top five.
Scott Ferris (Top Kart) has a healthy lead in TaG Masters. Ferris is on a four-race winning streak coming into this weekend and holds a 300-point lead over his brother, John Ferris III (Top Kart). Steve Schiewer (Top Kart), Kim Carapellatti (PCR) and Scot Carapellatti (Haase) round out the top five.
YAMAHA / KOMET PRO
Dakota Pesek appears in line for another national championship. The Arrow pilot has two wins on the season in Yamaha Senior and holds a commanding 240-point lead over Brett Schneider (Arrow). Patrick Olsen is third on his Top Kart, Dererk Hughes fourth on an Arrow and Chase Jones fifth on a Top Kart.
Komet Pro entry counts have been disappointing in 2013, but the class will still award a cool $2,000 and a Komet engine to the national champion. Kotyk is the point leader with one win on the season. Olsen is second but well out of the lead. Darren Brubaker (Merlin) is third, Schneider fourth and Darin Marcus fifth.