WKA Gold Cup Returns to G&J Kartway Fourth of July Weekend
Radio-controlled truck to Friday Sportsman Shootout winner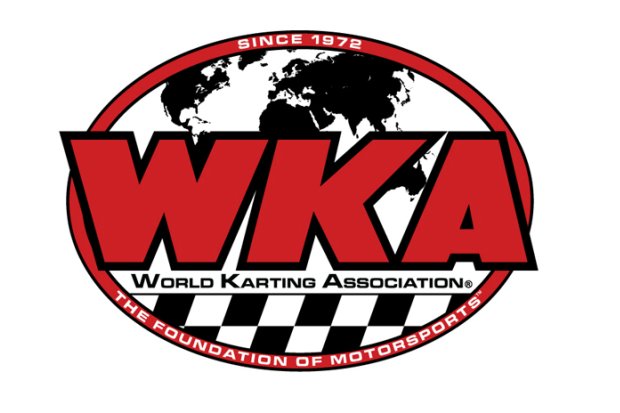 Round three of the 2013 WKA RLV Tuned Exhaust Products Gold Cup Series is nearing and the venue has many 4-cycle sprint racers excited.
WKA's national 4-cycle sprint series will return to G&J Kartway in Camden, Ohio, July 5-7 for the Baker Racing Engines Nationals at the historic southwestern Ohio sprint course. The event marks the Gold Cup's return to Camden after a year hiatus, and it falls on the traditional Fourth of July weekend, when the Camden Gold Cup show normally occurs.
Officials are anticipating another strong showing for the new Pro Gas Animal divisions. While the Junior Pro Gas classes have only included a handful of participants, the Sportsman and Senior Pro Gas classes have seen very good participation at Jacksonville in March and last month at South Bend, Indiana.
Thirteen drivers signed in for Sportsman Pro Gas at South Bend and a dozen karts started Saturday's Senior Pro Gas main event. Current pre-entry numbers show a very good possibility that 15 karts or more may start the Sportsman and Senior Pro Gas divisions at Camden.
The new gas-powered 4-cycle engine application is designed to reduce wear resulting in more laps between rebuilds and a more economical engine package, and it's caught on quick with many 4-cycle sprint racers. The Pro Gas Animal appears it will be a mainstay in the RLV Gold Cup Series for years to come.
$1,500 purse for Senior Pro Gas
An intriguing bonus will be up for grabs for Senior Pro Gas racers at the Baker Racing Engines Nationals. WKA has posted a $1,000 purse for the Senior Pro Gas Saturday, Sunday points classes at Camden. A cool $500 will go to the driver with the best overall finish between Saturday and Sunday's Senior Pro Gas main events. The top-four positions will pay back with product going to fifth place.
The $1,000 purse for the points classes is in addition to a $500 purse WKA has posted for Friday night's Animal Heavy Money Race. The first Pro Gas-powered kart across the finish stripe Friday night will earn an additional $200 on top of the 75 percent entry-fee payback. The second Pro Gas kart will get $150 added to their check, third gets an additional $100 and fourth will receive an additional $50.
WKA is now proud to announce that every Pro Gas entrant in Friday night's Money Race will receive an award of some kind. Fifth-place on back will receive either a gallon of Thor Oil, an RLV muffler or an R2C Performance air filter.
RC Truck to Sportsman Pro Gas Shootout winner
A special award will be up for grabs Friday night in the Sportsman Pro Gas 10-lap Shootout, one of the under cards to the big Senior Animal Money Race. The winner of the Sportsman Shootout will win a new ECX Torment Short Course Truck, a top-of-the-line radio-controlled truck that retails at $279.99.
To learn more about the ECX RC truck, go to http://www.ecxrc.com/Products/Default.aspx?ProdID=ECX4000S.
The 10-lap Sportsman and Junior Shootouts will run just as they did at South Bend with a quick qualifying session to determine the starting lineups for the 10-lap main event. Entry fee for the Sportsman and Junior Shootouts is only $25.
Baker Racing Engines Nationals pre-registration remains open until June 26. Go to http://www.worldkarting.com/downloads/eb-2013/camden_gc.pdf to view and print the pre-entry form.
This is Briggs & Stratton Racing video released
We invite you to view the latest Briggs & Stratton video, "This is Briggs & Stratton Racing." The video gives us a look at what defines Briggs' race program. The video is narrated by Briggs Racing Director David Klaus.
Briggs & Stratton Racing is the title sponsor of the July 19-21 WKA Dirt Summer Nationals at Wheel Crazy Kartway in Johnsonville, S.C. The event is headlined by the $5,000-To-Win Charger Racing Chassis Pro Animal class, which centerpieces Briggs' premier engine, the Animal.
To view the video, go to http://www.youtube.com/watch?v=PYCw-eGgLHo