Mooresville Motorplex and GoPro® Begin New Partnership
North Carolina facility opened in October 2012 receives new name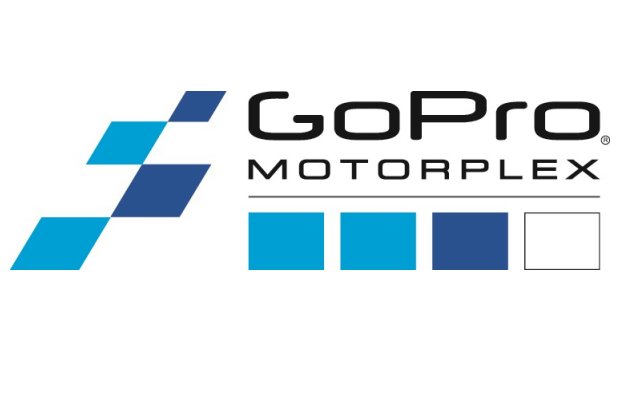 Mooresville Motorplex and GoPro®, the world's most versatile camera, have announced a three-year naming rights deal that will retitle the 0.7-mile,11-turn, outdoor, state-of-the-art karting facility as GoPro Motorplex. The track entitlement agreement gives GoPro naming rights to the Motorplex, which offers a diverse schedule accommodating seasoned karters, arrive-and-drive rental kart racing, corporate/group events and the three largest national touring series races in the country in 2013.
The karting facility's prime location in Race City, U.S.A, Mooresville, N.C., has allowed the Motorplex to attract the most prominent karting events in the country, as well as the racing industry's most prominent drivers. The Motorplex, owned by Justin Marks, has already exceeded several milestones since it originally opened less than a year ago on October 8, 2012. It opens its doors for the first time as the GoPro Motorplex today, June 17.
"It is truly an honor to enter into such a significant partnership with a company like GoPro," said Marks. "They are revolutionizing the action sports marketplace and the ability to work closely with their brand, assets and activities will allow GoPro Motorplex to take karting to an entirely new market and help grow the sport. It is important to us to do our part in bringing karting to a bigger audience in America and being able to work so closely with GoPro will allow us to do that on an unprecedented scale."
Rod Rojas, Motorsports Marketing Manager for GoPro added, "We're excited to partner with the premiere karting facility in North America. Everything about the Motorplex is top-notch, from the track layout to private garages, to facility layout, to the professional staff. Karting is close to our hearts here at GoPro and with this partnership we hope to help grow and develop the sport."
Throughout the rest of 2013, the GoPro Motorplex racing schedule offers several months of karting excitement and their three largest events still to come, including the Rotax GoPro Summer Shootout, U.S. Rotax MAX Challenge Grand Nationals, and the World Karting Association Manufacturers Cup season finale race event.
As a part of the new partnership, the GoPro Motorplex Karting Challenge will serve as the yearlong points championship, and they plan to add special karting events featuring some of the biggest payouts in the karting industry to their event schedule.
For more information on all of the racing action at GoPro Motorplex, please visit: GoProMotorplex.com