WKA National Road Racing Series Hits Mid-Ohio This Weekend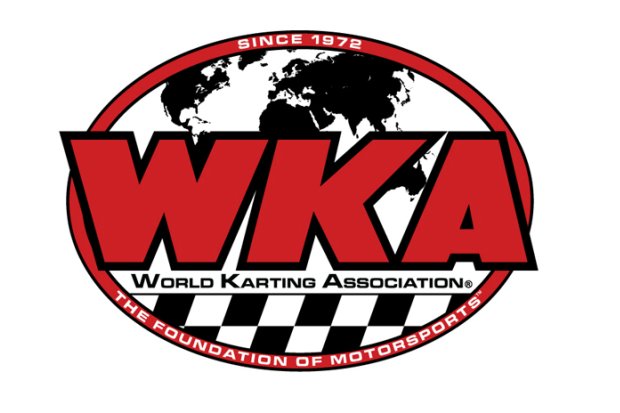 One of the WKA season's most popular national events takes place this weekend when the VEGA / TS Racing Road Racing Series driven by Mazda runs its fifth event of the 2013 tour, the Mid-Ohio Nationals at the Mid-Ohio Sports Car Course in Lexington.
The event, hosted by the Ohio-based Dart Kart Club, marks another return for road racers to the high-speed, challenging 2.2-mile course.
WKA Road Racing nationals have been run at Mid-Ohio since the 1970s, making the track one of the earliest venues for World Karting Association national events. The series ran at Mid-Ohio in 1984, when 568 entries filled the paddock, before taking an unprecedented 17-year hiatus from 1985 to the series' return in 2002, when a terrific turnout of 637 entrants competed at the return of WKA Road Racing at Mid-Ohio.
The Road Racing Series has retuned to Mid-Ohio every year since '02, making it the second-longest running consecutive-year venue on the Road Racing circuit behind Carolina Motorsports Park.
Entry counts have been above 400 every year at Mid-Ohio, and this year's event looks to be no exception. Pre-entry numbers have nearly matched last year's count. Practice entry numbers have surpassed 100 drivers, equaling last year's total.
Who?
The racers of the Dart Kart Club and World Karting Association National Road Racing Series.
What?
The fastest racing go-karts in the world – 250cc SuperKarts; 125cc laydown enduros, dual-engine laydown enduros, 100cc single-engine laydown enduros, 125cc shifter and TaG sprint karts, 100cc 2-cycle sprint-enduros, Briggs Animal and Clone sprint-enduros.
Where?
Mid-Ohio Sports Car Course at 7721 Lexington Steam Corners Road; Lexington, OH 44904.
When?
Thursday, June 6: Gates open for kart teams from 6pm to 10pm. Pre-entry pickup and registration from 6 to 9pm.
Friday, June 7: Drivers Meeting at 8am. Official group practice 8:30am to 4:30pm.
Saturday, June 8: Practice 8am to 10am. Racing 10am to approx. 5pm.
Sunday, June 9: Practice 8am to 10am. Racing 10am to approx. 4pm.
Go to http://www.worldkarting.com/downloads/eb-2013/midohio_rr.pdf to view the Mid-Ohio Nationals entry form. http://worldkarting.com ; http://dartkartclub.comand http://midohio.com
WorldKarting.com up and running on new server
WKA has experienced issues with its official WorldKarting.com website since Memorial Day weekend. Members of the WKA office staff have worked tirelessly over the last couple weeks to fix the problems, which have led WorldKarting.com to a new hosting company and server and some new benefits.
As of Tuesday morning, WorldKarting.com fully propagated to the new server. Since then, members and karting enthusiasts around the world will notice the website loads much faster than previously. The faster load time includes all pages throughout the website.
Another new benefit to WorldKarting.com is that the website fits mobile devices much better than before. A special mobile viewing application has been installed, and tests on Android and iPhone devices show the site fitting perfectly on these phone screens.
WKA offers our apologies for the issues the official website have recently encountered and appreciates our members', racers', fans' and enthusiasts' understanding while the improvements were being made.