Euro News: TeamSport Karting Championships 2013 Update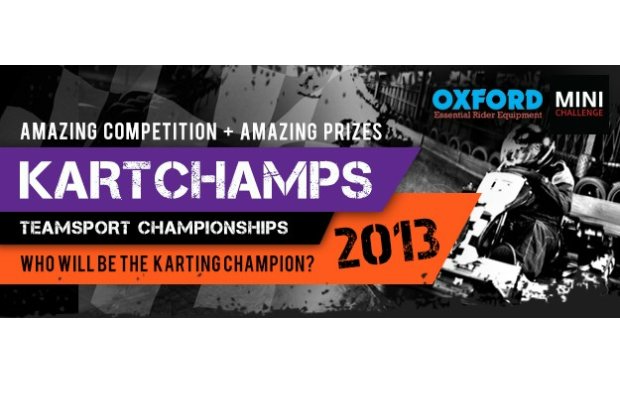 The Official TeamSport Karting Championship has now started in the UK. Returning for its fourth year, Kart Champs is one of the most accessible karting competitions around, with amateur karters from across the country taking to the track to determine who's the fastest driver around.
Kart Champs aims to showcase some of the UK's finest karting talent and is a platform for amateur karters who really want to test their skills and see how they fair against some of the nation's finest kart racers.
Entrants have two months to qualify, and can record their qualifying times by heading to their local race track where their 3 fastest times are submitted to the Kart Champs Leaderboard. The fastest 15 qualifiers proceed to the semi-finals, to represent their area in a region vs region battle to reach the Grand Final.
The Grand Final will be held at the Tower Bridge karting track. A whopping 800m international circuit, split over two levels. It has been specially designed to test drivers skills to the max with features including banked corners, steep ramps and plenty of pedal to metal overtaking opportunities.
The winner of the Grand Final is then crowned 'Kart Champ 2013' and awarded a Mini Challenge Experience Day and some brand new, state of the art karting kit including a racesuit, helmet, gloves and boots.
The competition is open to everyone, with three different age categories available: Juniors (8-12 yrs), Teens (13-16yrs) and Adults (17+ yrs). For further details on how to enter and to view the current Kart Champs Leaderboard visit: http://www.team-sport.co.uk/kart-champs-2013/