Ashley Rogero Wins Rain-Shortened GoPro® Be a HERO Karting Challenge at Mooresville Motorplex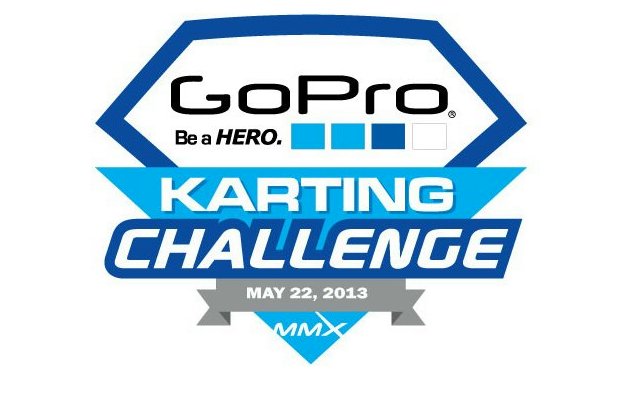 Mooresville Motorplex (MMX) handed over a check for $5,000 to 15-year-old driver, Ashley Rogero, following her win in the GoPro® Be a HERO Karting Challenge TaG Senior final event tonight against a star-studded field of drivers. Rogero's win came only nine laps into the final event that was shortened by a heavy rainstorm just before the 9 p.m. track curfew, causing race officials to call the race short of the scheduled 30 laps.
What will 15-year-old, Ashley Rogero, from Naples, Fla., do with five grand in cold, hard cash that she quickly handed over to her dad?
"It's definitely going back into the racing fund. My next race is this Saturday with the Ocala Gran Prix Club Series, so it will go towards tires and entry fees for that race. But, if I get to spend it on anything else, it will be a new pair of Nike tennis shoes. You know, the new Nike 5.0 ones?"
Rogero certainly didn't need a pair of new shoes to walk away from the star-studded field of several popular NASCAR drivers in the TaG Senior GoPro® Be a HERO Karting Challenge final event. Even though the final race was rain-shortened to only a quick, nine laps, Rogero advanced from her fifth-place starting position to take the lead by only lap five with a bold move past Jason Bowles in Turn Four. Rogero was in the lead when the red flag came out for heavy rain. She was awarded the win, followed by Bowles in second position and Andrew Palmer in third.
Rogero made her name known early on by overtaking Denny Hamlin in the 12-lap qualifying race for Group A. Hamlin was fastest overall in the eight-minute qualifying session with a 48.071-second lap. Jacob Donald dominated the Group B qualifying race over Bowles and Phil DeLaO.
Other notable finishes in the GoPro® Be a HERO Karting Challenge final were Colin Braun (Fourth), Denny Hamlin (Seventh), Matt Crafton (Eighth), Jamie McMurray (Ninth) and Justin Allgaier rounded out the top-10.
Jody Folice stole the show in Wonder Woman Invitational 10-lap final race. Ashley Parlett clocked the fastest lap in the 10-minute practice session with a solid, 63.523-second lap. However, Folice sat on the pole following the qualifying session with a 63.360-second lap. During the final, Folice checked out to an early lead on the field, leaving Parlett and Tiffany Daniels to fight over second position. However, further back in the field the battles for position heated up multiple times. Kristen Beat made an extremely bold move to overtake two karts in the 'double right' turns just before halfway.
Daniels passed Parlett by lap five and began to track down the leader lap by lap. When the white flag came out, Daniels was running 63.2-second lap times to Folice's 63.6-second times. Folice was able to maintain her lead and took the checkered flag in first position, followed by Daniels and Gena Gouker.
Next Up at Mooresville Motorplex – The Stock Car Steel/SRI Championship Series will return on next Wednesday night, May 29 for Round Two of the five-week series. Each round of the Stock Car Steel/SRI Championship Series consists of two practice sessions, a qualifying session and feature racing under the lights for the TaG classes. The Light and Heavy Divisions of rental kart league racing will have three heat races, each scored for points. A champion will be crowned in each division after the completion of the five-week series on June 19. Gates open at 3 p.m. with final races set to begin at 7:30 p.m. There is a $10 Facility Entrance Fee for all spectators and kids 10 and under are FREE. Individuals who have a MMX membership will not be charged a Facility Entrance Fee.