WKA Gold Cup Round Two This Weekend at South Bend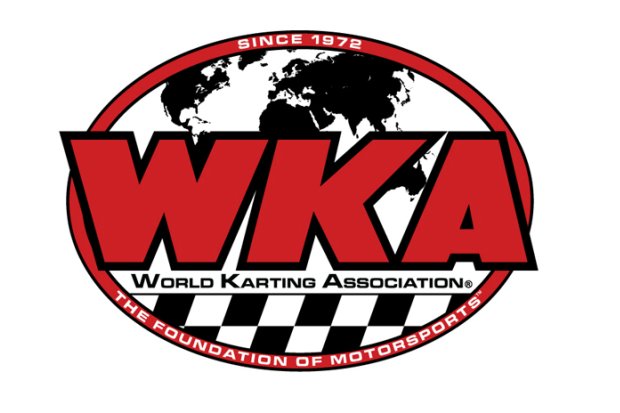 The second round of the 2013 RLV Tuned Exhaust Products Gold Cup Series goes off this weekend with the Michigan Kart Supply Nationals at South Bend, Indiana's JET Karting, the popular sprint course formerly known as Michiana Raceway Park.
This year marks the second consecutive season the WKA Gold Cup Series has visited South Bend. Last year the track hosted the series' third race while this season JET Karting has the second Gold Cup of the year.
This weekend's Michigan Kart Supply Nationals marks the second straight weekend WKA national racing is in Indiana. Last weekend saw the Manufacturers Cup Series run at New Castle Motorsports Park. The Man Cup will also visit South Bend next month with the series' Grand Nationals being held June 28-30.
Approximately 30 national classes will go off between Saturday and Sunday. The weekend kicks off with Friday practice before a big Friday night Thunder Series, which features three main events after the conclusion of practice.
The Thunder Series will begin with a pair of 10-lap Shootouts for Sportsman Pro Gas Animal and Junior Pro Gas Animal. A three-lap qualifying run will be held for both classes to determine the starting lineup for each 10-lapper. Each winner will receive a new Briggs & Stratton Animal engine, posted by Briggs & Stratton Racing.
One of the most out-of-the-box money races in karting's history will conclude Friday evening's on-track action.
The Animal Heavy Money Race has attracted a good bit of attention since the $2,500 purse was announced. A new Animal engine will also go to the first Pro Gas Animal engine across the finish line, while second through 10th-place Pro Gas finishers are guaranteed at least $100 payback.
For Pro Gas Senior Money Race entrants, the top-10 payout will be as follows.
* 1st – New Briggs Animal engine
* 2nd – $100
* 3rd – $200
* 4th – $300
* 5th – $400
* 6th – $500
* 7th – $400
* 8th – $300
* 9th – $200
* 10th – $100
* Fast lap time of race – complete Pro Gas exhaust system
Methanol-powered Animal engines are encouraged to run this race, as well. Methanol-powered Animals are guaranteed 75 percent payback based on all the entries (Pro Gas and methanol) in the race.
Of course, Friday night's activities are only the beginning of an action-packed weekend of 4-cycle sprint racing in Indiana. A full lineup of national classes is on tap for Saturday and Sunday.
Pro Gas Animal, methanol Animal and Clone classes are offered for every age group. LO206 Kid Kart runs both days for the 5-to-7-year-old youngsters.
Target Distributing offering cookout Friday at racing at South Bend Gold Cup
Longtime WKA sponsor, supporter and 2012 Hall of Fame inductee Norm DeBoever from Target Distributing is sponsoring a special barbeque cookout at this weekend's Michigan Kart Supply Nationals for the RLV Gold Cup Series at JET Karting.
The cookout will take place following the Friday night Animal Heavy Money Race. Barbeque pork and sides will be served.
Target has put on a cookout at South Bend a number of times over the years, and the company is proud to once again offer a special cookout for the Gold Cup competitors and families. WKA thanks Norm and Target for their support of the Gold Cup this weekend at South Bend.