NASCAR Drivers, Fan Activities Confirmed for GoPro® Be a HERO Karting Challenge on May 22 at MMX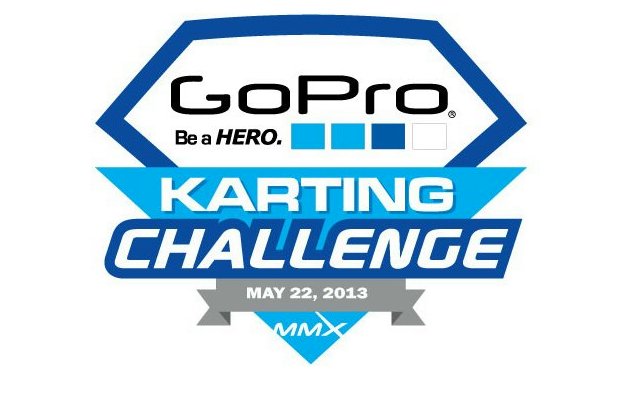 Mooresville Motorplex (MMX) will host the GoPro® Be a HERO Karting Challenge, a TaG Senior kart race that boasts a $5,000 cash prize to the winner next Wednesday, May 22. The GoPro® Be a HERO Karting Challenge will give fans another opportunity to watch their favorite NASCAR drivers race.
With over 30 karters expected to enter the TaG Senior race and the confirmed entries of top NASCAR drivers, including Denny Hamlin, Kasey Kahne, Michael McDowell, Scott Speed, Kyle Larson, Brad Sweet, Jason Bowles, Matt Crafton, TJ Bell, Justin Allgaier, Nelson Piquet, Jr., Colin Braun and several others, the race will not only be a unique fan event, but one of the best kart races in the country. The GoPro® Be a HERO Karting Challenge TaG Senior final will be a 30-lap race with a competition caution at half-way. Green flag will be at 8 p.m.
The race night will also feature the Wonder Woman Invitational, a 10-lap race among some of the most well-known females in the racing industry using our fleet of rental karts. Entries for the race include Jordan Fischer, Denny Hamlin's girlfriend, Melissa Braun, Colin Braun's wife, Kristen Beat, former Miss Sprint Cup and several others. The ladies will receive a 10-minute practice and 10-minute qualifying session that will determine the starting line-up for the full field of 22 female drivers.
The GoPro ® Be a HERO Karting Challenge is designed to be one of the most unique and exciting fan events in the area during the May race weeks at Charlotte Motor Speedway. For fans, it will feel like being in the infield at any major NASCAR event. Spectator gates will open and fan activities will start at 3 p.m., including a track walk of the 0.7-mile, 11-turn, state-of-the-art track with NASCA R driver and MMX Partner, Michael McDowell, from 4:30-5:30 p.m.
Driver autographs will be available by walking through the garages. We ask that fans be considerate to the drivers' busy race-night schedule. Please plan to only ask for autographs between 3-5 p.m. Fan guides will be available at the main gate during sign-in that will contain drivers' kart and garage numbers.
Brad Keselowski's Checkered Flag Foundation Race -2-Recovery Ride-a-Long car will be on display for fans to view. Also, various food concession items will be for sale during the dinner hours. However, alcoholic beverages are NOT permitted inside the MMX facility. The Davidson Day School Middle School band will play the National Anthem during Opening Ceremonies at 7:45 p.m.
All fan activities will be included in the $15 spectator admission charge. Kids 10 and under are FREE! Spectators are encouraged to bring lawn chairs to watch the event from.
TaG Senior Race Format, Competitor Registration –
The TaG Senior competitors will be split into two groups. Each group will then receive two, 10-minute practice sessions, a five-minute qualifying session which will set the starting order for the Twin Qualifying Races. The Twin Qualifying Races will be 12 laps each and the top-16 finishers will advance to the main. If necessary, MMX will run a Last Chance Qualifier race where the top-four will advance to fill the 36-kart field for the 30-lap main event.
There will also be a three, four, five or six position invert to the main event starting line-up that will be picked through a random draw. Special for this race, there will be a competition caution thrown at halfway, which will trigger a 15-lap shootout to the finish.
For all things related to the GoPro® Be a HERO Karting Challenge event, including Purse Structure, pre-registration, along with rules and regulations, visithttp://www.mooresvillemotorplex.com