Club News: Los Angeles Karting Championship – Team Series Championship Update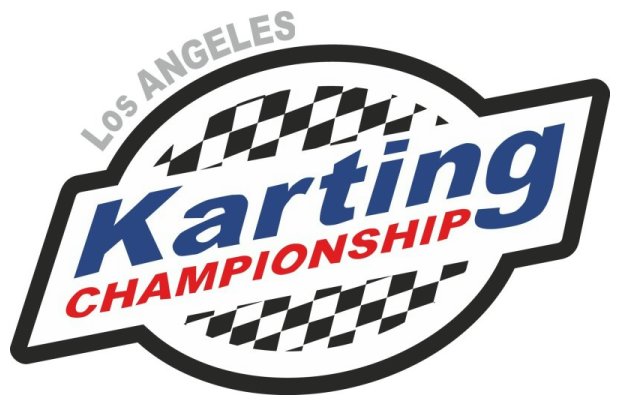 Marvelous Display of kart control, blistering speed and the drama of Round 3 unfold right before the eyes of hundreds – perhaps thousands – as the Los Angeles Karting Championship (LAKC) made sport history in America last month by broadcasting its main events 'live' around the world | But with the dust settled and the championship standings reshuffled, a surprise new leader emerged in the Team Series Championship – 'Mack Motorsports' | and since LAKC recently announced a boost in cash purse that includes total payout of $4,200 | the stakes are higher than ever before | and the focus is very much on the Team Series Championship as LAKC heads to Calspeed Kart Track this weekend for Round 4 | this is the ultimate preview.
Heading into Round 3 last month, the defending champion 2Wild Karting was almost certain in extending its lead in the Team Series Championship – almost. The Laguna Hills based team was hit with bad news very early as its pilot Willy Musgrave – favorite to win in the S4 Shifter Program – had just suffered severe back injury and was effectively out of Round 3. Willy's absence would certainly have an impact on 2Wild Karting's performance; however, the team remained optimistic as its third pilot – Eric Molinatti – was feeling positive that day and many believed he had a bright outlook in PRD Senior.
With 25 entries in the PRD Senior Program last month, all eyes were on teams that had a pilot with legitimate chance of taking victory – why? Because 25 entries represent 25 additional points over the standard 200 points that are awarded to any race winner – crucial points in the ultra competitive LAKC Team Series Championship due to significant prize money at stake.
Unsurprisingly, last month, an epic battle occurred in PRD Senior. At first, Eric Molinatti (2Wild Karting) appeared indisputably on track to clinch his maiden victory in the program by comfortably leading the main event. However, not too far back and never to be discounted, Paul Bonilla (HYPER Racing Engines) was confident, demonstrating superb speed and rapidly closing in. As both PRD Senior superstars exited the 'Long Beach Turn' for the penultimate time – Bonilla made his move and Molinatti shut the door. Unimpressed with Molinatti's deliberate block, Bonilla appeared to have made no efforts to slow down as he chased the 2Wild pilot into 'Turn 1' – in what appeared to be – a 'fail attempt' in ramming the young Italian off the track. Nevertheless, the veteran pilot would not give up – and would eventually and deliberately ram into Molinatti in the scale area following the conclusion of the main event. Following the chaotic end to a dramatic PRD Senior event, LAKC officials moved quickly by penalizing both Molinatti and Bonilla – handing victory to Lloyd Mack Jr. which consequently boosted MACK Motorsports to the top of the championship standings while 2Wild Karting tumbled to third and HYPER Racing Engine missed its best opportunity thus far in taking over the lead in the 2013 season.
UPPER TIER –
With the total of 15 teams competing in this year's LAKC Team Series Championship, MACK Motorsports (645 pts), HYPER Racing Engines (634 pts), 2Wild Karting (633 pts), FLEMING Racing Engines (629 pts) and TM Racing USA (599 pts) head into this weekend's Round 4 as the top 5 front runners. The outlook is positive for 2Wild Karting as the Laguna Hills based team is expected to have all of its pilots competing in respective programs, including Willy Musgrave (S4 Shifter) and Eric Molinatti (PRD Senior). Expectations are that HYPER will have a challenging event and will have difficulties in holding on to its second place in the standings. Unconfirmed reports suggest that Paul Bonilla is set to miss this round in PRD Senior – if so – that will certainly hurt the Upland team. Bonilla's absence in PRD Senior is likely good news for current championship leader MACK Motorsports. MAKC's ability to retain the top spot in the standing depends primarily on Lloyd Mack Jr.'s performance in PRD Senior – with Bonilla out – Lloyd's probability for maximum points is enhanced; however, he must be aware of the Italian Eric Molinatti from 2Wild Karting.
Doug Fleming has joined the Team Series Championship with a total of 3 teams; hence, FLEMING Racing Engines in 4th place is certainly expected to launch a massive attack as it attempts to move up further in the standings. Ryan Schartau (Junior 1) is expected to score maximum points for the team. Joseph Daniele (Junior 1) is also expected to provide a significant contribution. Assuming that Justin Hodge can attain a breakthrough performance in PRD Spec Junior 1, FLEMING could be in a very favorable position, following this weekend's Round 4.
The last team in the top 5 is TM Racing USA. Joining the Team Series Championship unexpectedly last month with a line up based on all shifter pilots, TM Racing USA is set to arrive in Fontana with great momentum, following Sal Menudiado's last month victory in Magnum Shifter. Both Sal Menudiado (Magnum Shifter) and Rob Whitley (Open Shifter) are in position to attain significant points in their respective programs – and that could reshuffle this 'upper tier'.
Middle Tier –
This group is made up by Acceleration Karting (597 pts), DR Racing USA (594 pts), PURE Karting (587 pts), EMPIRE Karts (584 pts) and PSL SoCal (584 pts). With minimal margins between these 5 teams, the challenge will be whether one will be successful in solidifying its position as a solid 'middle tier' team, while eyeing an opportunity to move up to 'upper tier' but also willing to pay all costs to avoid a demotion to the 'lower tier'.
Acceleration Karting has enjoyed good attendance record from its pilots so the expectations are that the Las Vegas based team will remain at least in this group following this weekend's championship round. Another key factor for these teams is whether they will have the ability to have at least three pilots attain points in the 200 range – without it – they have no chance of moving upwards (to the 'upper tier'). Among all teams, PSL SoCal has greater odds of moving upwards. With both Karlee Polon (PRD Pilot) and Andrew Wilson (Rotax Senior) already contributing to the team with 201 and 202 pts, respectively, the focus will be on Henry Morse (PRD Spec Junior) and Jordan Turner (TAG Cadet).
LOWER TIER –
MRC (579 pts), FLEMING Racing Engines (569 pts), Baldozier Racing (562 pts), FLEMING Racing Engines (553 pts) and PGR (357 pts) find themselves in the unimpressive 'lower tier' group; however and despite holding unfavorable positions in the standings, some of these teams are championship caliber teams and are clearly capable of moving upwards by the conclusion of Round 4.
MRC leads this group and heads into this weekend with pressure to perform; thus far, both Rick McAllister (Magnum Shifter) and Greg Nelson (Open Shifter) have not met expectations and both have the obligation to produce maximum points this weekend.
Erik Jackson provided his team Baldozier Racing with a historical victory in S4 Shifter last month. Recovered from a rib injury, Jackson's odds in scoring significant points for Baldozier Racing this weekend are favorable; however, Jackson may lead but he cannot do it alone – his teammates – Frankie Baldozier (Junior 1), Gary Howard (Spec PRD Grand Masters) and Gary Howard Jr (PRD Spec Junior) – must perform this Sunday in order to keep Baldozier Racing's hopes alive in fighting for the championship title.
Doug Fleming has 2 of his teams in this group – 12th and 14th place in the standings. Speculations are that Fleming is waiting for the results of this weekend's Round 4 in order to strategically reshuffle the line up along his 3 teams.
At the bottom of the standings is Phil Giebler Racing. This is primarily due to the fact that both Trenton Sparks (TAG Cadet) and Derek Zimmerman (PRD Senior) have scored no points thus far – speculations are that PGR will exercise its option to replace these pilots. Lucas Podboj (Spec PRD Senior) leads the Orange County team with a total of 180 pts while Kris Valdez has attained a total of 177 pts in Open Shifter.
For more information regarding the Los Angeles Karting Championship (LAKC), the Team Series Championship and 'live' broadcasting of its main events of the upcoming Round 4, visit http://www.lakc.org