2013 Rock Island Grand Prix Registration Open
Labor Day street race pre-entry has begun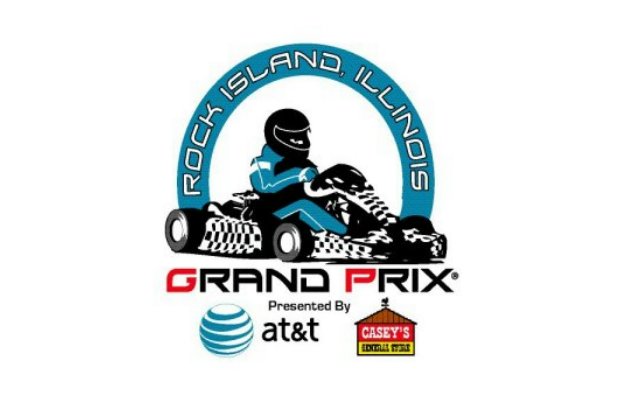 Registration is now open for the 2013 Rock Island Grand Prix street race, August 31 & September 1 in Rock Island, Illinois, presented by AT&T and Casey's General Stores.
There are three ways you can enter.
1) Go to the website – http://www.rockislandgrandprix.com – click on the Competitors link at the top of the home page. Half way down the Competitors page you will find some gray buttons. Click on Online Registration, fill out the blanks and register using your credit card.
2) You can also go to the Competitors page and among the gray buttons click on Entry Form. This will allow you to print the 5-page Entry Package. Fill it out and mail it in using either a credit card or including a check or money order.
3) Call the Grand Prix office at 309-292-8133 and ask for one via mail to you. Please do not use this option if you have Internet access.
Also on the home page and the Competitors page you will find links to the Hotels page and local hotels. The Holiday Inn in Rock Island is the host hotel and all rooms were recently renovated. Jumer's Casino & Hotel is also a race sponsor and many race teams enjoy its gaming atmosphere in their spare time. Links can be found on the Hotels page.
Finally, a link with information about a variety of other chain hotels in the area can also be found on the Hotels page, or you can go directly to:http://groups.reservetravel.com/group.aspx?id=7568
There is also a link to the local KOA campground if you prefer that kind of accommodation. It is located about 10 minutes from downtown.
Please be sure to review the Supplemental Rules which can be found on the Competitors page on our website. There are general rules as well as a page specific to each class. If you have any questions we will be happy to try and answer them.
One change the Rock Island Grand Prix would like to specifically call your attention to is the fact that this year they are running the Unlimited All-Stars rules in Pro Open. Tech is bore and stroke only. This class is open to any 2-cycle, 4-cycle or Wankel engine as well as dual motors as long as they fit into the rules criteria. No gearboxes allowed. DD2 can run with the top gear and shifter disabled. A link will be added to the bottom of the rules section, but for now you can find them at unlimitedallstars.org/rules.html . RIGP officials would like to stress that this class is now open to a wide variety of engines — which may or not be legal in other classes we are offering.
For more information, be sure to head to http://www.rockislandgrandprix.com