Team News: Team Koene USA Heads to WKA Manufacturers Cup Series
Three drivers set to battle in Cadet and Yamaha Junior Sportsman ranks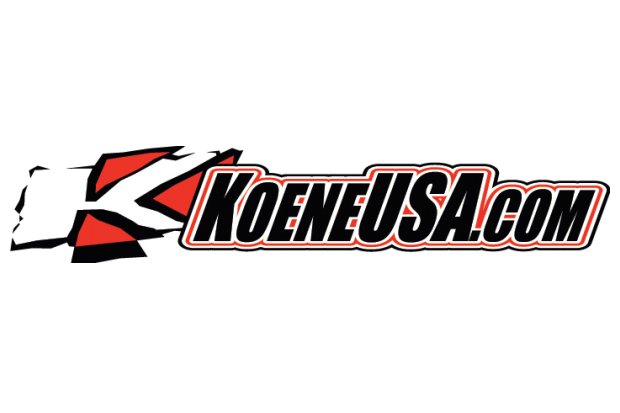 Just a short forty-five minute drive east of their location, Team Koene USA will descend on the ultra fast New Castle Motorsports Park facility in New Castle, Indiana next weekend. Taking part in the third round of the World Karting Association (WKA) Manufacturers Cup program, three drivers will be housed under the new Team Koene USA tent as all three look to challenge at the front of the field.
Florida Winter Tour race winner and vice champion in the Vortex TaG Cadet division Michael d'Orlando will be back in action and will look to continue on his results from round two. After struggling slightly on Saturday in Kershaw, South Carolina, Michael rebounded Sunday to score a second place finish in Yamaha Junior Sportsman and stood atop the box in the Cadet division taking his first career WKA podium. Not only did Michael garner a pair of podiums during the last event, the young gun also claimed a pair of pole positions, his first at a national event.
Younger brother Nicholas will also be back behind the wheel and is excited about the upcoming round. Having a solid qualifying effort last year at the New Castle facility, Nicholas will do the same again in 2013 and give himself a chance to fight at the front of the field. Running Rotax Micro Max at the Florida Winter Tour, Nicholas will move to the Cadet and Yamaha Junior Sportsman classes for the WKA events.
"While we haven't been on track, we have had a lot going on in the past few weeks," expressed Team Koene USA's Mike Maurini. "We have received our new team tent, added to the interior of our sprinter van, purchased and switched team drivers to the Tony Kart brand as well as added another driver to the stable for future events."
Joining Team Koene USA for all remaining WKA Manufacturers Cup events, Canadian pilot Roman Deangelis will contest in the Sportsman divisions. Along with the d'Orlandos, Roman will make the switch to the Tony Kart brand and contest in his first career WKA event. Competing at the 2013 Florida Winter Tour and with plans to compete north of the border in Canada throughout the season, Deangelis will run under the Koene USA tent for the rest of the WKA program under the watchful eye of Martijn Koene. Looking to improve on his results and race craft, Deangelis will look to get up to speed early and challenge for podium results.
"We are happy to have Roman in the Koene USA program," explained Martijn Koene. "He is a good driver and we feel that he will benefit from the coaching that we offer as well as the information that we can provide from other drivers under the tent. It is going to be a good fit."
With the official event practice set to get underway on Friday, May 17th, wheel-to-wheel action will commence on Saturday and Sunday with two separate event days. With all three drivers competing in two classes per day, Team Koene USA looks to add to their 2013 podium and win total while at home in Indiana.
Koene USA will also continue to provide their trackside support and sales program at the New Castle Motorsports Park. Competitors looking for OTK, Tony Kart, Bridgestone, Mojo, Rotax and Alpinestars products can stop by the http://www.KoeneUSA.com sprinter van to get their supplies. Items pre ordered by Thursday, May 8th will receive delivery trackside at New Castle at no charge.
For more information on Koene USA and their online store, please visit http://www.KoeneUSA.com or contact company representatives at 317.270.8723 or via e-mail toInfo@KoeneUSA.com