Team News: Phil Giebler Racing's Sparks Wins TaG Cadet, Wagner Takes S2 in SKUSA ProKart at Adams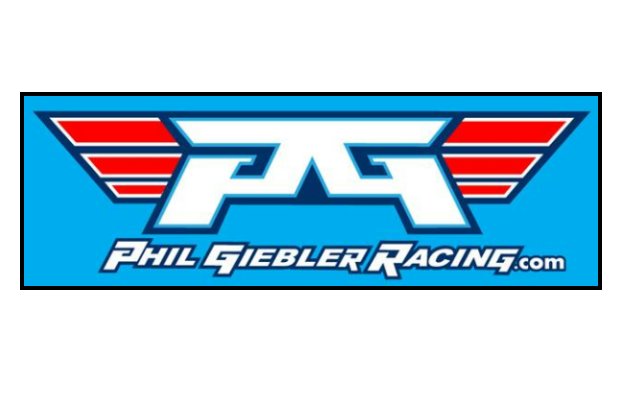 Phil Giebler Racing's Trenton Sparks drove to the first major victory of his career in TaG Cadet and Connor Wagner won the feature in S2 Semi-Pro Stock Moto in the Superkarts! USA California ProKart Challenge at Adams Motorsports Park in Riverside, Calif., on May 4.
PGR also had podium finishes with second-place Mason Daughters and third-place Bobby Kelley in TaG Senior, second-place Carter Williams in S5 Junior Stock Moto and third-place Noah Grey in TaG Junior.
"We had a strong weekend in the SKUSA ProKart race," team owner Phil Giebler said. "We had a chance to win in all six classes. I am very proud of the team and being so close to having the perfect weekend of winning all the classes we participated in makes us more driven to accomplish it this year. It's also great to show that we can win in any class with any engine package, tire compound, weight bracket and age group."
Sparks of Bakersfield, Calif., won both heat races and was fourth fastest in qualifying. There were 21 starters in the 16-lap feature on the .75-mile track.
"Trenton won his first event in dramatic fashion," Giebler said. "He led almost all of the laps of the heats and final, which was a close four-way battle. I am very happy and proud for him.
"The whole team was excited to see him get his breakthrough win. He has been close to winning other races, but to get his first win at Adams is special because it's a tough track and it was his first time driving there."
Wagner of Dallas was second overall in the combined S1 Pro Stock Moto/S2 Semi-Pro shifter class. He finished fourth and fifth overall in the heats.
"Connor dominated the S2 class in his first trip to Adams," Giebler said. "He showed a lot of maturity driving alongside the pros."
Daughters, a Level 5 Motorsports development driver from Polo, Mo., steadily made progress throughout the weekend, qualifying 10th fastest and finishing sixth and fourth in the heats. Kelley of Riverside, Calif., was solid in every race, qualifying sixth and finishing fourth and sixth in the heats.
"Mason and Bobby looked good all weekend, but teammate Austin Dement was the driver to beat and was unfortunate not to win," Giebler said.
Dement of Reno, Nev., won both heats in TaG Senior and led much of the 20-lap feature, which had 22 starters.
"Austin was looking incredibly good in the tough competition and was leading the final until he was taken off the track by third-running (and eventual winner) Jake Craig pushing Travis Lowe over the top of Austin," Giebler said. "It was such a shame. He worked so hard all weekend and deserved a clean chance at winning it."
Grey of Dana Point, Calif., won the second heat race, finished fourth in the first heat and qualified fifth.
"Noah had the lead in the final and was running well until he encountered brake problems and went off the track a couple of times," Giebler said. "He still managed to finish third."
Williams of Clovis, Calif., was supposed to start on pole in the TaG Junior feature, but an internal carburetor failure eliminated him before taking the green. He had been the fastest qualifier, won and finished fourth in the heats.
Royal McKee of Las Vegas, Nev., also was a contender in the TaG Junior feature. He led part of it and while racing for the lead, clipped a curb, touched the leader and spun out. McKee finished eighth.
Williams was third fastest overall and second and third in the heats overall in the combined classes of S5/S3/S4.
Ethan Wilson of Campbell, Calif., was leading TaG Master halfway through the 20-lap feature when a coil wire failure eliminated him. He had finished second in both heats and qualified second fastest.
Paul Grey of Mission Viejo, Calif., finished ninth in the TaG Master feature. He finished fourth in both heats and was seventh in qualifying.
Phil Giebler Racing feature results at SuperKarts! USA California ProKart Challenge, Adams Motorsports Park, Riverside, Calif., May 4:
S2—1. Connor Wagner, Dallas; TaG Cadet—1. Trenton Sparks, Bakersfield, Calif.; TaG Senior—2. Mason Daughters, Polo, Mo., 3. Bobby Kelley, Riverside, Calif., 16. Emily Maddison, Calgary, Canada, 17. Dallas Hollins, Fontana, Calif., 21. Austin Dement, Reno, Nev.; TaG Junior: 3. Noah Grey, Dana Point, Calif., 8. Royal McKee, Las Vegas, Nev., 19. Carter Williams, Clovis, Calif.; TaG Master—9. Paul Grey, Mission Viejo, Calif., 10. Ethan Wilson, Campbell, Calif., DQ Vatche Tatikian, North Hollywood, Calif.; S5—2. Williams.
Owned by the 2007 Indy 500 Rookie of the Year, Phil Giebler Racing is based in Anaheim, Calif., and competes nationally at the highest level of karting in the United States. Giebler is a resident of Huntington Beach, Calif. The team uses Fernando Alonso and Tony Karts and is a major dealer of OTK brands FA Kart, Tony Kart, Kosmic and Exprit.
For more information, go to http://www.philgieblerracing.com